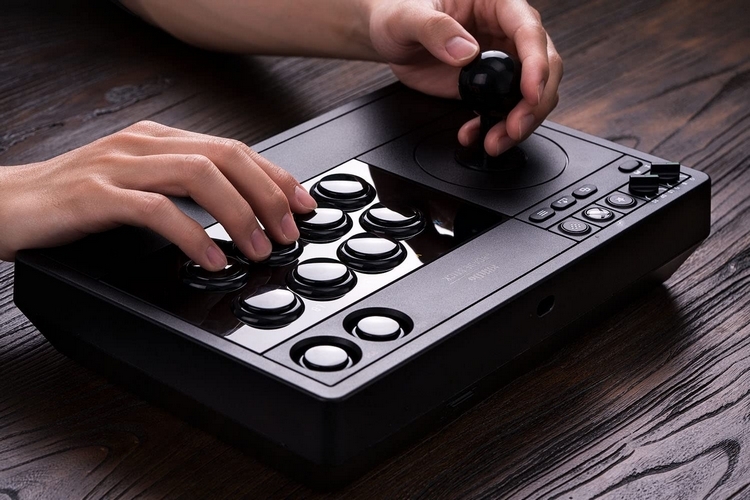 Street Fighter 6 just dropped on the Xbox Series X and S yesterday, so button mashing is back on the menu for fighting game fans on Microsoft's console. And while the Xbox gamepad does a great job of letting you punch, parry, and perform combos of all sorts, there's still nothing quite like playing fighting games on a proper arcade stick. If you feel the same way, you might want to pick up the 8Bitdo Arcade Stick for Xbox to accompany your SF6 pursuits.
That's right, 8Bitdo is bringing their arcade fight stick, previously available only for PC and Switch platforms, to the Xbox, allowing the Master Chief faithful to enjoy fast-paced button mashing as if you were battling kids on an arcade hall back in 1995. According to 8Bitdo, it's the first licensed wireless arcade stick on the Xbox as well, so it should work seamlessly on the platform with plug and play convenience.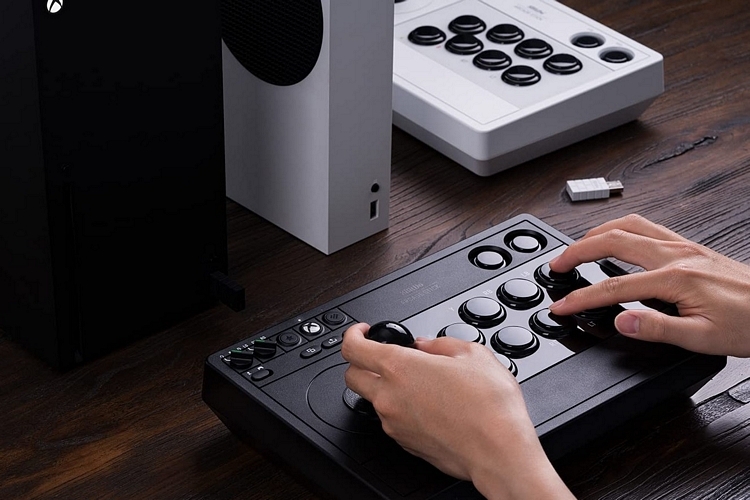 The 8Bitdo Arcade Stick for Xbox Series is a tabletop gamepad with eight large action buttons and a joystick, so you get the same control setup found in arcade cabinets of yesteryear. That means, you can mash buttons with the same crazy fervor as kids did in the arcade rigs of old, which, let's be honest, continues to feel more intuitive for fighting games than today's more streamlined control layouts. It comes with 2.4GHz dongle that you can plug in to your Xbox to use it with the console, although you can also opt for wired USB connectivity if you prefer having wires tangled up with whatever energy drink you're sipping while you play.
Like the original Switch and PC version, the gamepad is designed to be easily opened, so you can customize the joystick and buttons to your liking. According to the outfit, the joystick's mounting plate supports every popular arcade stick ever made, from Sanwa and Seimitsu to Happ and IL, so you can put in your preferred make and model, while the buttons can be swapped out for any 30mm or 24mm arcade buttons off the shelf.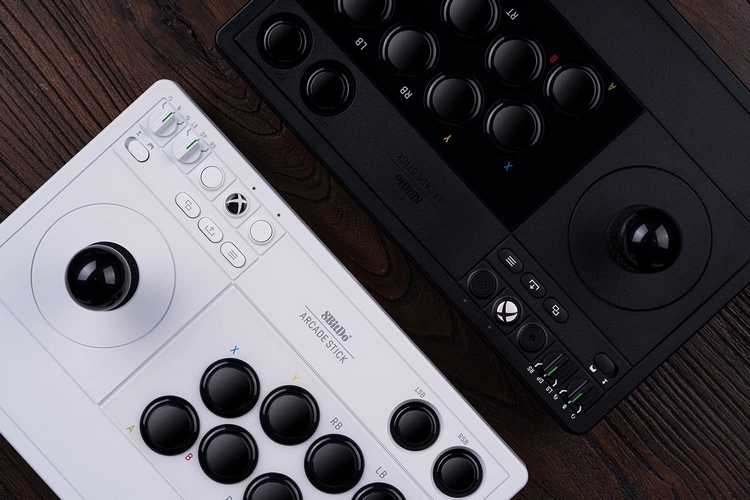 The 8Bitdo Arcade Stick for Xbox Series comes with macro buttons on the upper right side if you're a sketchy kind of guy who likes to trigger macros on occasion, along with various system buttons and knobs on the upper left side. It's also got a headphone port, in case you want to do voice chat while you trade blows with an online opponent, as well as a battery that's rated for 30 hours of playtime. Despite being made specifically for Xbox, it also runs on PCs.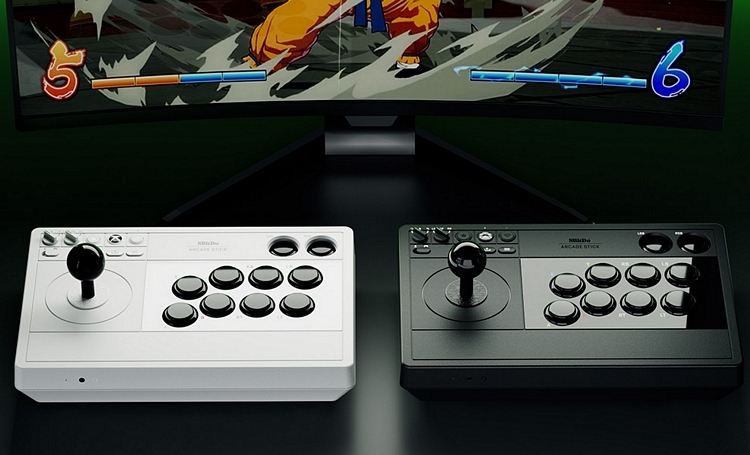 Speaking of PCs, this gamepad can be customized using the outfit's 8Bitdo Ultimate Software. That means, you can map every single button exactly to your liking, so you can tweak it to make combos feel a little more natural. You can also use the same software to assign macros to the two macro buttons and fiddle with the joystick settings.
Want one? The 8Bitdo Arcade Stick for Xbox Series hits shelves on June 30, but it's now available for preorder.