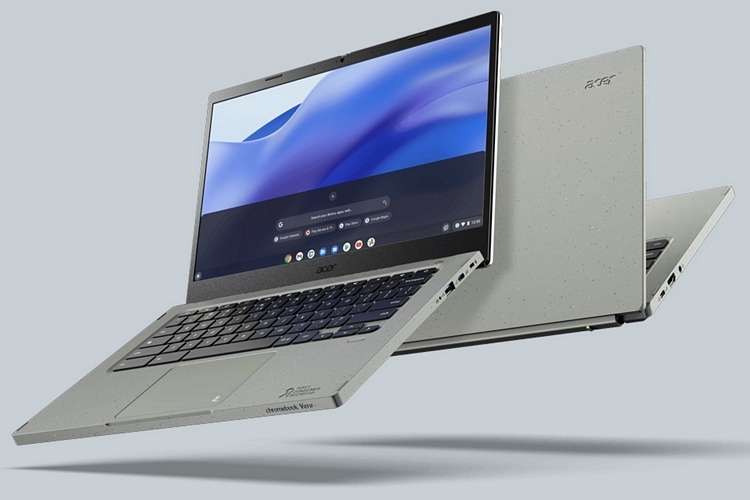 We'll admit, we didn't think Chromebooks, which was built around Google's cloud apps, would make for a viable computing solution. It seemed far too limited. Fast forward a few years, though, and we've been proven very wrong, with the Chrome OS platform proving a big hit both in the education market and beyond. Suffice to say, Chromebooks are serious productivity machines now. Now, they even become a more sustainable option with the Acer Chromebook Vero 514.
The latest addition to the outfit's eco-friendly Vero series, it's the first Chromebook to carry the Vero badge, joining a handful of Windows laptops and monitors that prioritize sustainability as much as computing power. Its sustainability goes beyond using recycled materials, too, as the laptop is designed to allow easier upgrades, repairs, and even recycling, once repairs are no longer a viable option.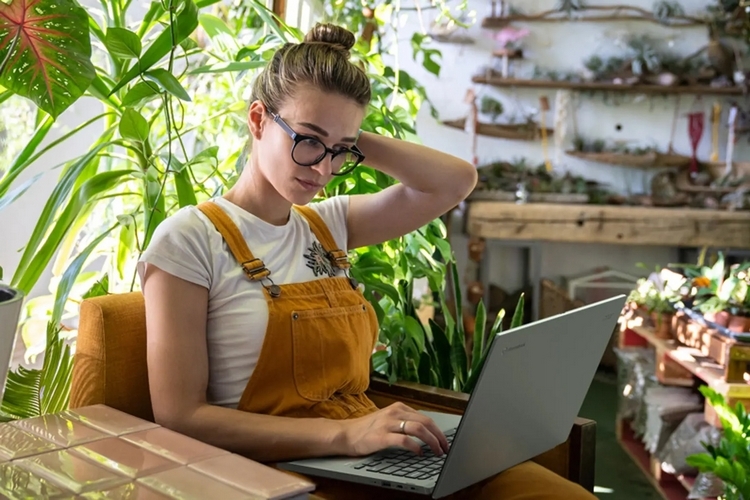 The Acer Chromebook Vero 514 has a 14-inch 1080p display, with 300 nits of brightness, 100 percent sRGB color coverage, and Corning Gorilla Glass to ensure durable function. Core specs include a 12th-gen Intel Core i7 processor, Intel Iris XE graphics, 16GB of LPDDR4x RAM, and a 512GB SSD, so this is no slouch as far as productivity machines go. Even better, it's designed for long workdays, with a 10-hour battery life that should see you through even when you're spending extended time working without a power outlet in sight. In case you drain out, the battery can also be replenished up to 50 percent capacity in just 30 minutes of plugging in, so you can get right back to what you're doing.
Since Chromebooks are terminally online machines, it gets Wi-Fi 6E, so you can use it with newer routers that support the 6GHz band, as well as a decent selection of physical ports with two USB-C slots, a USB-A, one HDMI, and a headphone jack. It's got a flare-reducing 1080p webcam for all those video calls and meetings you'll find yourself joining on the regular, along with a built-in smart amp for the onboard speakers, backlit keyboard, and a fingerprint sensor.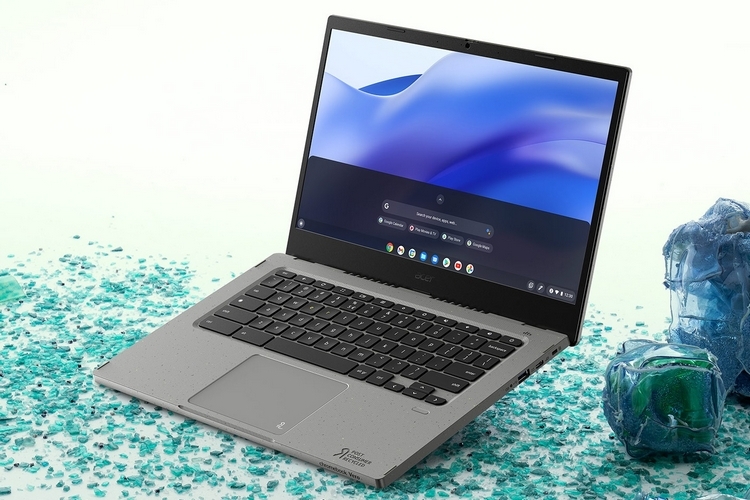 The Acer Chromebook Vero 514's main draw, of course, is its sustainable design, which is very evident in its construction. According to the outfit, the chassis and bezels have been made with 30 percent post-consumer recycled (PCR) plastics, while the keycaps and speakers were built using 50 percent of the same recycled materials. The touchpad surface and fan housing is also made from 100 percent ocean-bound plastic, while 90 percent of the packaging is all recycled paper. It's paint-free, too, so there's zero waste going on that end.
To extend the laptop's lifespan, the internal design for the components have been simplified to make repairs and upgrades easy, with the bottom cover using nothing but standard screws for easy opening and closing. They also made it extra-durable, with an impact-resistant exterior that, the outfit claims, meets the MIL-STD 80H standards. Rounding things out, the entire display panel has been designed to be 99 percent recyclable.
The Acer Chromebook Vero 514 comes out in October, priced at $499.99.