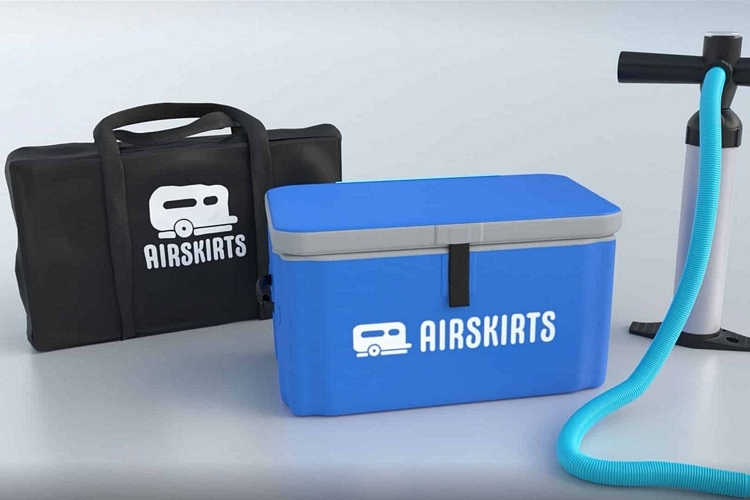 The biggest hassle with large coolers? Even when empty, they still take up so much space in the boot of your car. Plus, you'll still have to lug them around with two hands, since carrying a large cooler on just one handle leaves your wrist in a very awkward posture. The AirSkirts Inflatable Cooler changes that, giving you a large cooler that can be deflated and folded into a flat pile once you're done.
When blown up, you can use the inflatable cooler like any large ice box, filling it with all the ice, drinks, and food you need for any gathering. Once the ice has melted and all the drinks are gone, you can dump out the water and let the air loose to deflate the whole thing. From there, you fold it into a flat pile, slip it into the included bag, and stash it in a corner of your trunk. Easy.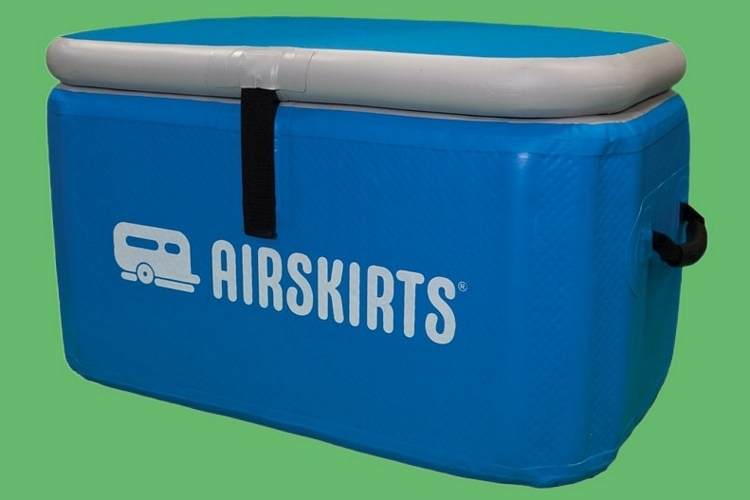 The AirSkirts Inflatable Cooler can inflate and deflate using an included hand pump, which, the outfit claims, can fill it up to a high PSI in a few minutes of grunting and pushing. We imagine it should also be compatible with most automatic pumps, in case you don't want to put in all that elbow grease every time you decide to go camping or tailgating. According to the outfit, the cooler is extremely strong and rigid once filled to a high PSI, so much so that they claim you can stand on top of it. Personally, we'll settle for just sitting on top, which it should be able to handle easily.
Once inflated, it gives you 58 quarts of storage volume in the main compartment. While the product page doesn't indicate how many cans it can hold, most standard 58-quart coolers we've seen can fit a maximum of around 72 cans (with no ice in tow), so this should give you enough room to pack for a group camping trip or an overnight party.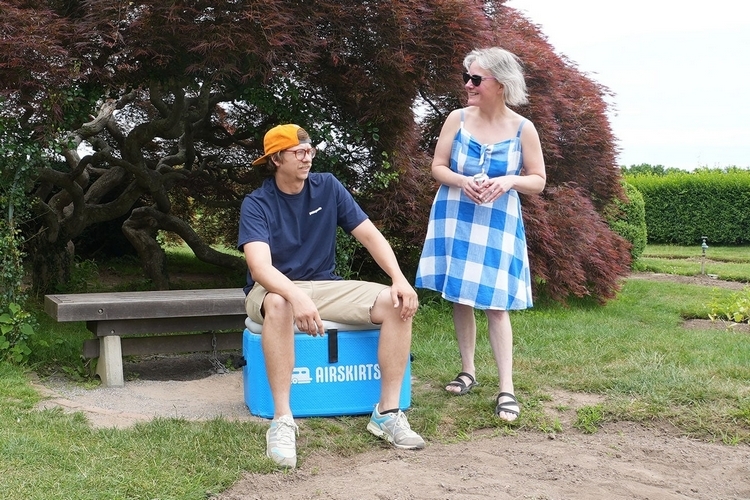 The AirSkirts Inflatable Cooler uses the trapped air for insulation, which, the outfit claims, can keep ice for up to two whole days. That makes it suitable not just for day-long gatherings and overnight jaunts, but even for weekend camping trips. Sure, you'll probably be out of ice by the tail end of the adventure, but it should let you enjoy cold drinks for most of your stay. When inflated, by the way, the ice box measures 28 x 16.75 x 16.75 inches, all while collapsing into a compact 14.5 x 27.5 x 6.5 inches for stashing in the included bag.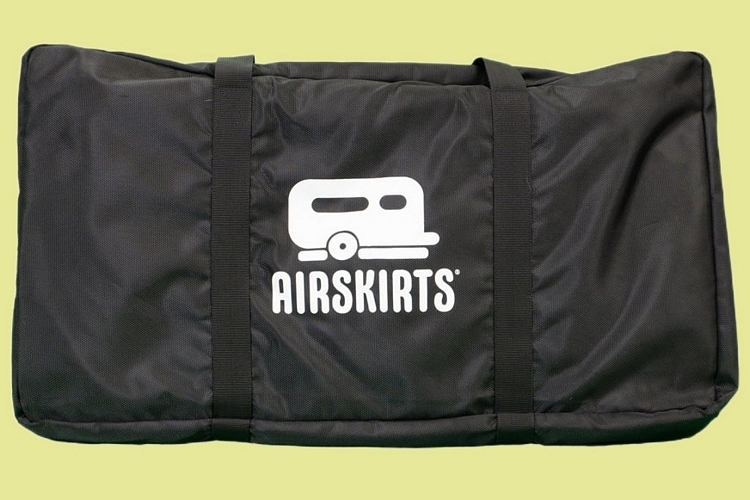 Construction is drop-stitch PVC fabric, the same material used on inflatable SUPs, so it should hold up to rugged handling, even retaining its shape (including the bottom) when you pick it up. The double-walled PVC is glued and heat-welded to ensure it doesn't break apart at the seams, by the way, all while coming with a patch kit that you can use to make quick fixes on the go if it ever does take damage.
The AirSkirts Inflatable Cooler is available now, priced at $299.