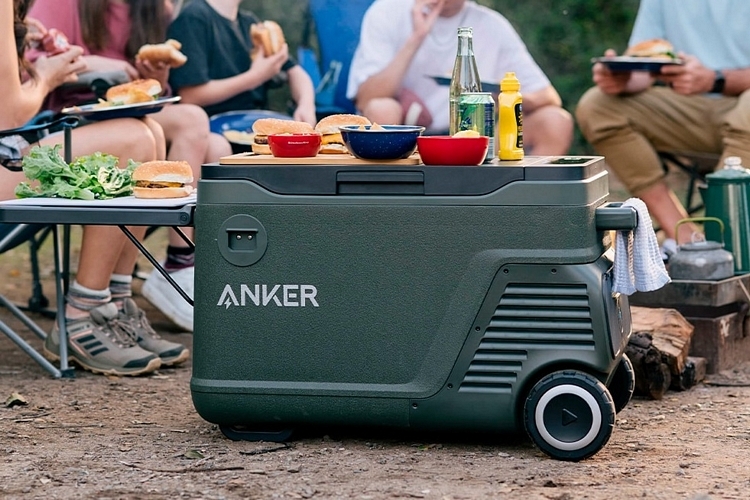 Many of us now rely on Anker for our cables, chargers, and power banks. They make some really good ones at very attractive prices, after all. Over the last few years, the outfit has expanded into all sorts of categories, too, from headphones and speakers to projectors and more. This time around, they're looking to take a chunk of our summer revelry in the form of the Anker EverFrost, a portable fridge.
That's right, Anker is making a portable fridge that's powered using one of their compact battery modules. While it may seem to be an odd category for the outfit's expansion, it does make sense when you think about it. Portable powered coolers are still, pretty much, in the nascent stages and a company that specializes in battery products just might be able to make a serious dent in the space.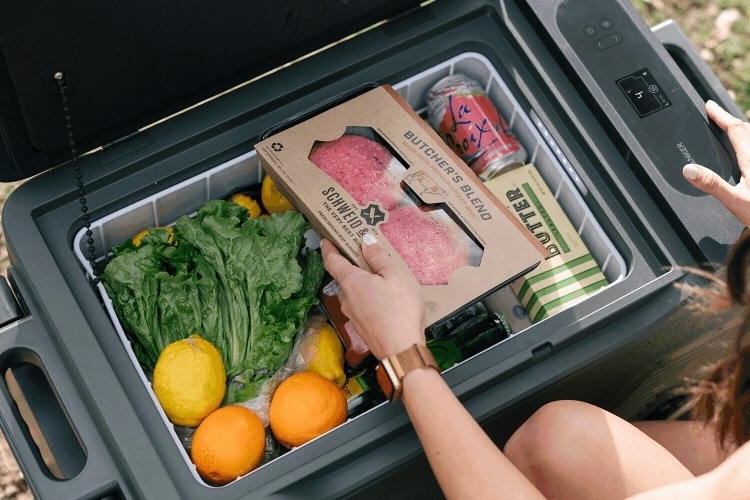 The Anker EverFrost comes in three sizes: 33L, 43L, and 53L. Each one is powered by a 299Wh battery that can be inserted from a side slot, allowing you to swap a fresh module as soon as your power drains out. According to the outfit, a freshly-charged battery is enough to keep the 33L fridge running at 38 degrees Fahrenheit for up to 42 hours, so it will keep your food and drinks chilled for over a day and a half on its own. For the 43L and 53L models, the same battery can maintain those temperatures for 35.8 and 27 hours, respectively. The battery can be recharged either via a standard power outlet, a 12V car outlet, a USB-C connection, or any compatible solar panel.
You can set it to either fridge or freezer temperatures, so you can keep it just high enough to chill your beverages for the party or crank it to freezing levels to keep your stash of meats fresh over the weekend. It has two separate zones, too, allowing you to set one for freezing and the other for chilling, so you can use both functions at once, just like your standard fridge at home.
The Anker EverFrost has a rugged and durable body, with a 50mm insulating layer to ensure effective containment of cold air inside and 7mm thick sealing strip to keep air from slipping through the cracks. Cooling is provided by an integrated compressor that's powerful enough to get the contents from 77 degrees down to 32 degrees Fahrenheit in only 30 minutes, all while producing less than 42db of noise. When removed, the battery powering the compressor can be used as a standalone power bank with a 60W PD USB-C and two USB-A ports.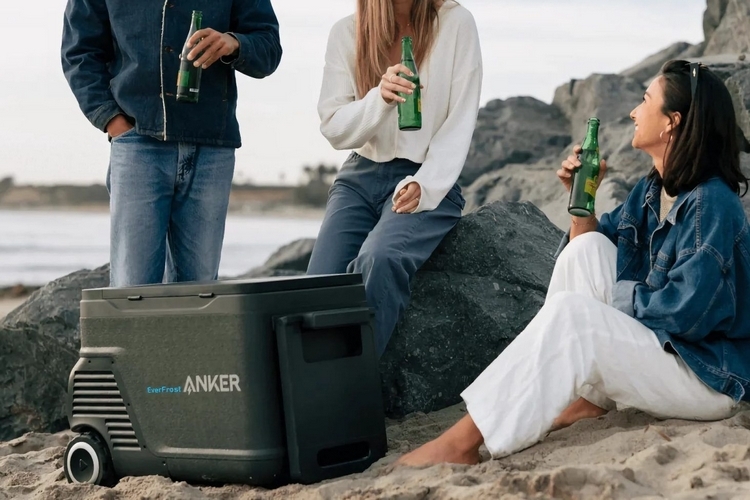 The fridge comes with two six-inch wheels in the rear and a retractable handle out front, allowing you to easily tow it on the beach, the camp site, or the park grounds. The handle even pulls double duty as a tray table, so you have a handy place to set things down on. Other features include a real-time LED display, a companion app where you can monitor the fridge and adjust settings, and, of course, a bottle opener.
A Kickstarter campaign is currently running for the Anker EverFrost. You can reserve a unit for pledges starting at $519.