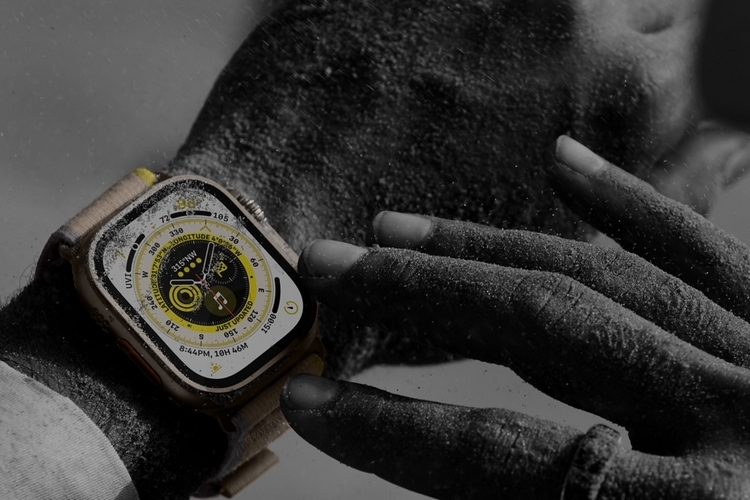 While oversized watches are no longer the hot trend they once were, there remain folks who prefer larger timepieces adorning their wrists. If you wear smartwatches, in fact, there are some valid arguments for wearing larger sizes, from their bigger screen and larger battery to their sturdier housing. It's those same things that the new Apple Watch Ultra brings to the category.
A part of the outfit's Series 8 release, the smartwatch is Apple's biggest one yet, coming in with a 49mm case size, a significant increase from the 45mm maximum size of previous Apple watches. Beyond than the larger screen and battery, the added size allowed them to reinforce the wearable device, making it the most durable Apple Watch to come out as well.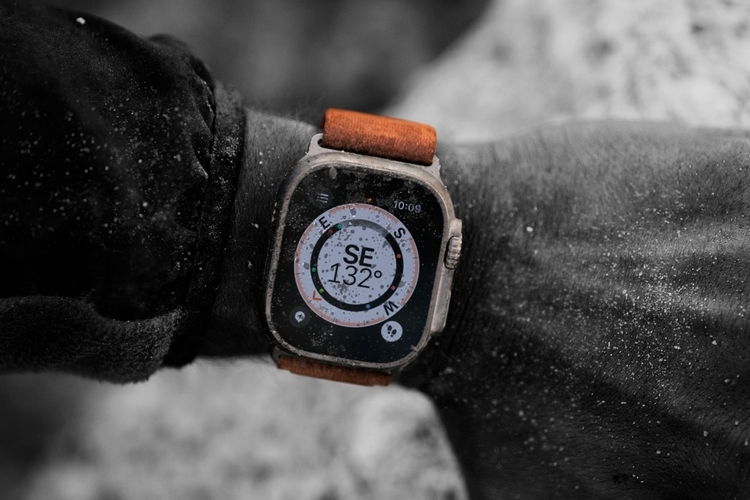 The Apple Watch Ultra is smartwatch designed for rugged conditions, with a hardwearing titanium case, 330 feet of water resistance, and IPX6 dust resistance. It's also been tested to meet MIL-STD 810H standards, so it should be able to withstand a good amount of physical stress and impact. This makes it ideal for wearing outside the city, whether you spend those days adventuring in the mountains, sailing the oceans, or battling Predators in a remote South American jungle. Or something. To make sure you can easily interact with the device even with gloves on, it comes with an enlarged digital crown and a raised side button.
The Always-On Retina display, naturally, takes up most of the front panel of that 49mm case. It's the brightest screen ever on an Apple Watch, by the way, coming in with over 2,000 nits at its peak, making it incredibly legible even under direct sunlight. Plus, all that extra screen real estate means they're able to fit more information at a glance, which makes it ideal for training and taking on those out-of-the-way adventures that will require you to keep tabs on copious amounts of real-time. Apple, in fact, created a watch face specifically for the Ultra that lets you display up to eight complications in one go.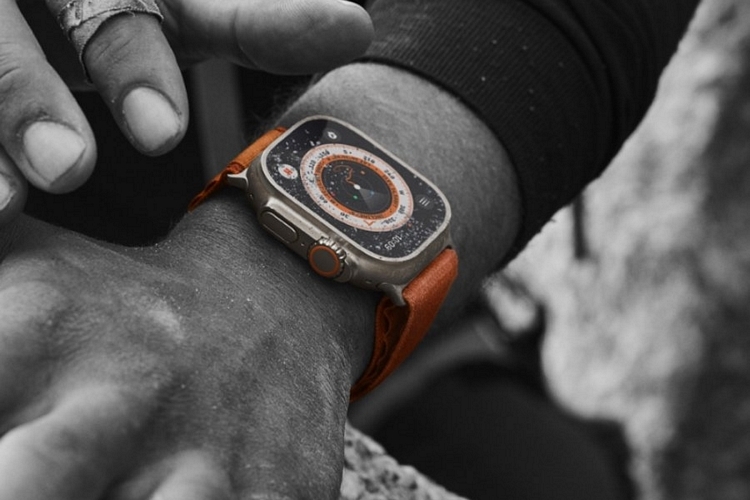 The Apple Watch Ultra has a dual-frequency GPS antenna for accurate location tracking, along with its usual roster of sensors that allow its in-depth activity tracking functions, including a new temperature sensor. The smartwatch goes beyond the usual fitness tracking, bringing in features reminiscent of Garmin's adventure-focused GPS sports watches, making it much more useful for hiking, climbing, and similar outdoor pursuits. It also comes with an 86-decibel siren, which you can activate in case of emergencies, allowing you to trigger an audible call for help that can be heard up to 600 feet away.
Because it can be used at depths of up to 330 feet, Apple is actually billing it as a viable "full-fledged dive computer." According to the outfit, it can provide precise and detailed readings up to 130 feet, complete with all the apps you will need for diving. Go any deeper, though, and the sensors will likely start failing, so this is strictly for recreational pursuits. Other features include dual speakers, a three-mic array, and a battery rated at up to 30 hours of normal use (60 hours in low-power mode).
The Apple Watch Ultra comes out September 23rd, priced at $799.