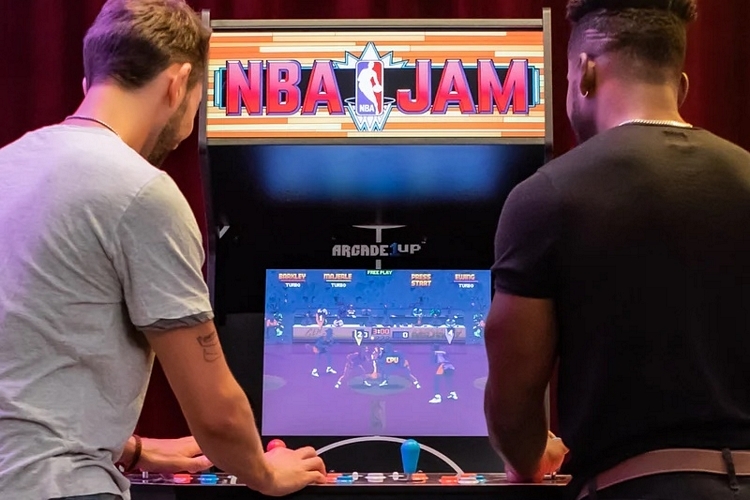 If you like arcade basketball games of old, chances are, you've already heard about Arcade1Up's NBA Jam cabinet, which allows up to four people to partake in its over-the-top two-on-two basketball gameplay. Only problem is, the outfit released it in their standard three-quarters size cabinet, making it just a tad too small for actual, true blue hoopers to play comfortably. The Arcade1Up NBA Jam: Shaq Edition changes that.
That's right, they made an NBA Jam arcade cabinet that's big enough for Shaq to comfortably play (hopefully), giving taller folks an easier time when partaking in two-on-two arcade hooping with NBA legends from the 80s and 90s. Whether you're as tall as Shaq, a few inches shorter, or just some dude who wants to play arcade hoops on a bigger machine, this thing gives you the perfect way to enjoy one of the best arcade basketball games ever made.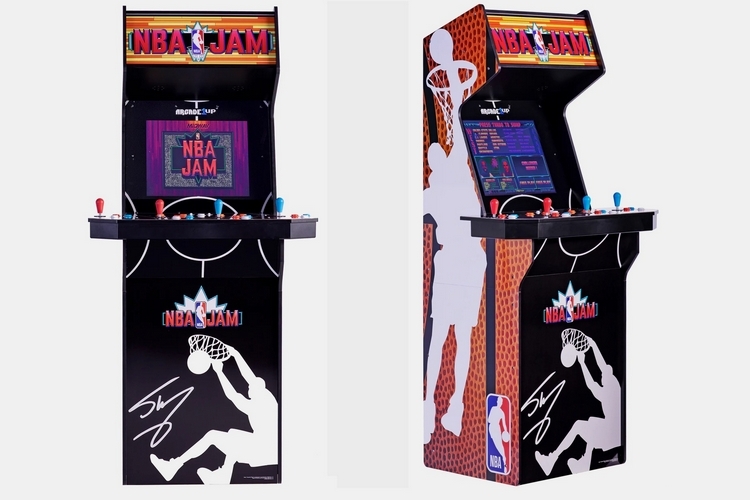 The Arcade1Up NBA Jam: Shaq Edition is a full-size arcade cabinet that measures 67 inches tall without the use of risers, making it the same size as the ones you'll see in amusement parks and video arcades of old. That's right, Arcade1Up made a proper full-size cabinet for NBA Jam. It's not just the cabinet that's bigger, of course, as it also gets a larger 19-inch screen (with old-school 5:4 aspect ratio) to match the housing's increased dimensions, making it easier to see the game even if you're still standing a foot or so above the screen.
As with any proper NBA Jam game, it comes with four sets of joysticks and action buttons, allowing you to partake in proper two-on-two action. Will it be comfortable being comfortable being crammed in front of this cabinet with three other people? Probably not, especially if all four of you are actual NBA sizes. Still, there should be more space here than the smaller cabinet, so it's still a lot better.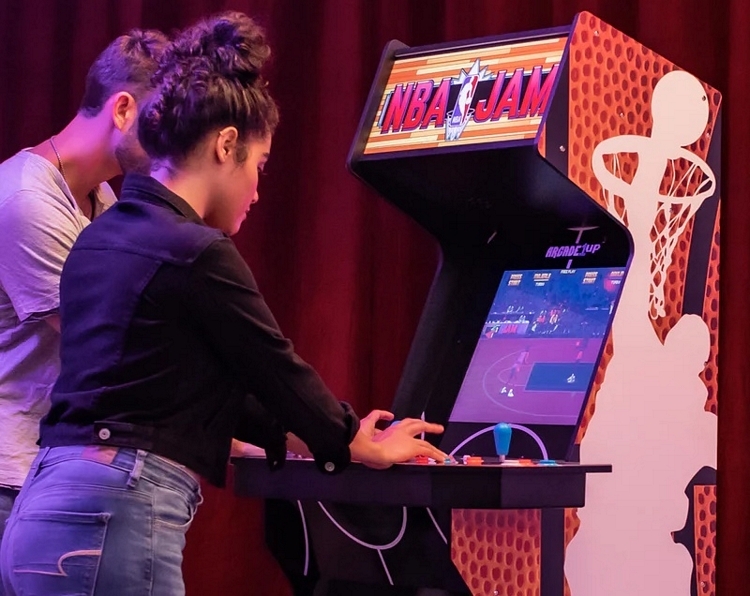 The Arcade1Up NBA Jam: Shaq Edition comes with three games: NBA Jam, NBA Jam Tournament Edition, and NBA Hangtime. That way, you can enjoy the original NBA Jam, the sequel (which has new lineups and some new gameplay tweaks), and the spiritual final entry in Midway's NBA Jam trilogy (they renamed it because the original title was acquired by Acclaim), which added character creation and the downright absurd double dunk. Basically, if you want an NBA Jam arcade rig, this is the cabinet to get – unless, of course, you don't have the room for it, in which case, the smaller one will do.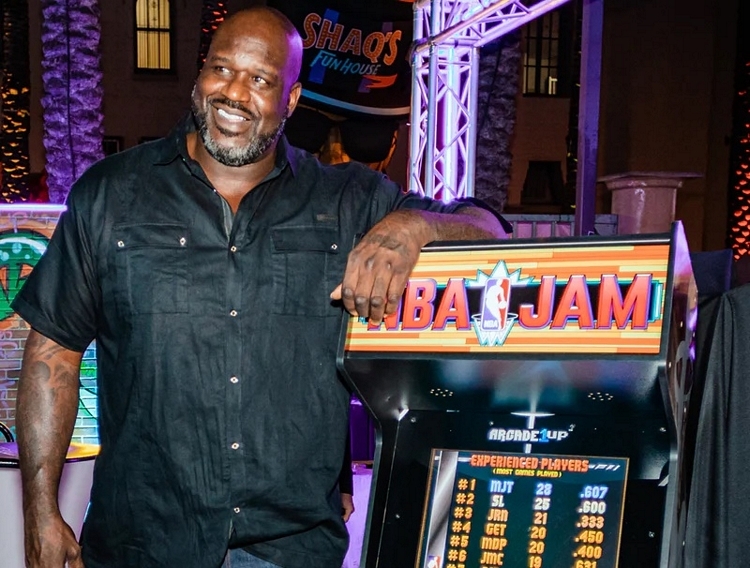 It has all the usual elements found in Arcade1Up's cabinets, including a light-up marquee, full cabinet graphics featuring Shaquille O'Neal, onboard speakers (with adjustable volume), a transparent deck protection, and a strap to keep the cabinet from tipping over. Want to play with other people who own an Arcade1Up NBA Jam? You can do that, with the onboard Wi-Fi allowing you to go online for head-to-head matches. The whole thing, by the way, weighs 96 pounds, so you might want to call on the Shaq of the house any time you need to move it somewhere else.
The Arcade1Up NBA Jam: Shaq Edition is available now, priced at $699.99.