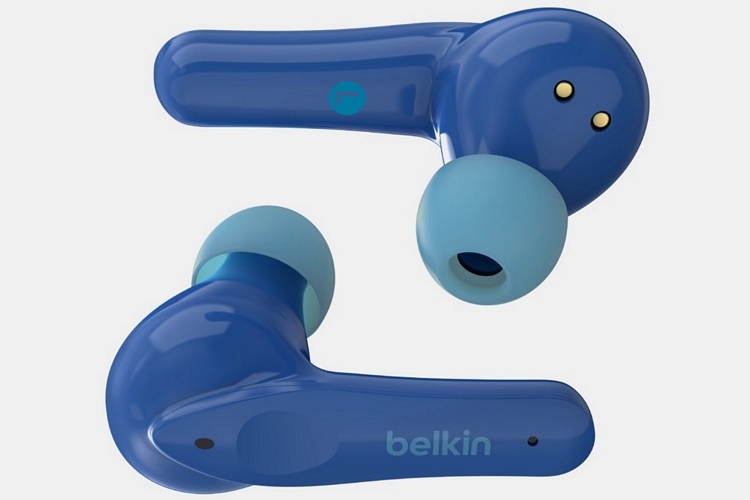 It's not entirely unusual to hear about people messing up their hearing by using headphones with the volume set a little too loud. Which is why leaving kids alone to play on their iPads with headphones on may not be the wisest thing. However, there are also fewer things more efficient at keeping kids entertained at home, so parents will not stop doing that anytime soon. That's why the Belkin Soundform Nano Wireless gives you the option of giving them kid-friendlier earbuds instead.
Billed as being "made for young ears," it's a pair of true wireless earbuds that are specifically tailored for use by children seven years and up, so they can stop borrowing your oversized earbuds that keep falling off their kid-sized ears. Whether they want to watch an animated show on Netflix, play Minecraft, or video call with their friends, your kids can now wear earbuds that's catered to their more specific needs.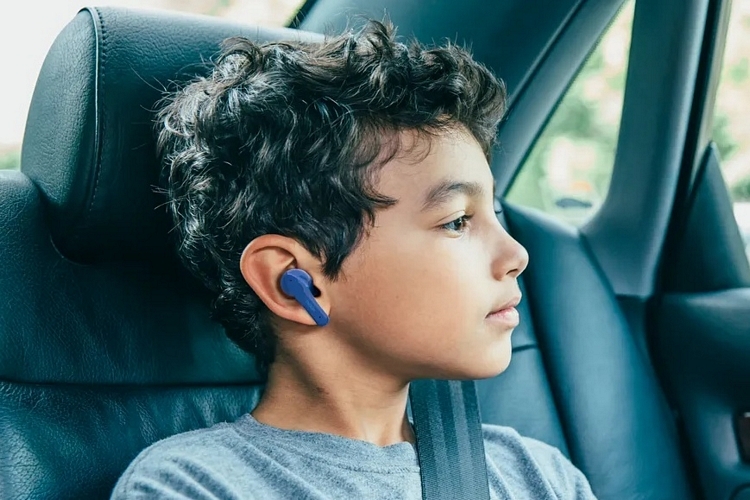 The Belkin Soundform Nano Wireless looks just like any regular pair of true wireless earbuds, complete with a charging case you can keep them in when not in use. Except, it doesn't come in the usual black and gray colors, instead coming in livelier shades of blue, pink, and white, which, we guess, kids will prefer more. Instead of the typical ear tip sizes found in standard true wireless earbuds, it comes with options that will allow it to fit smaller ears, ensuring it wears more securely for your kid, both now and as they grow in the next couple of years.
It also comes with a volume limiter that caps the loudness to 85db, ensuring the sound will never reach hazardous territory, no matter what kind of videos, games, and apps they end up using. For reference, many true wireless earbuds peak at over 100db (some at over 110db), so this cap really sets the volume at a damage-free range. Since kids do get messy, it's also IPX5-rated for water-resistance, too, so splashing some of that grape soda on there shouldn't make for any problem.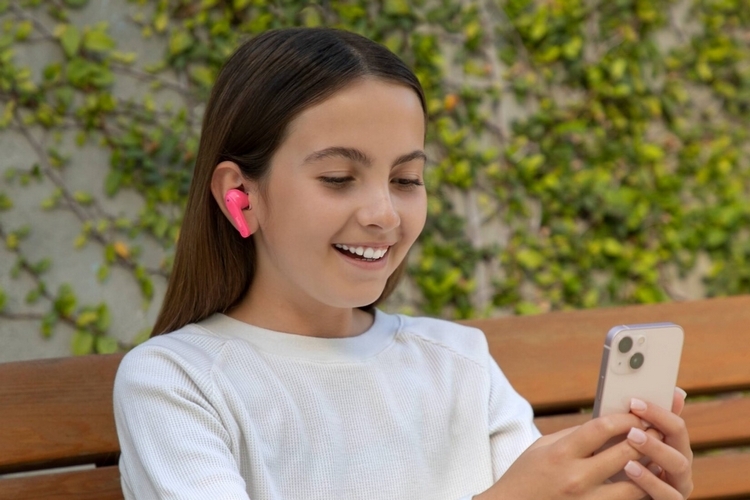 The Belkin Soundform Nano Wireless is equipped with 6mm dynamic drivers that, the outfit claims, are tuned to deliver a consistent listening experience for music, videos, and phone calls alike. Since kids do a lot of talking to each other online now, it comes with a mic on each earpiece to pick up their tinny voices on calls, with touch controls allowing them to easily adjust volume, control playback, and accept/end calls without having to fumble around trying to find buttons.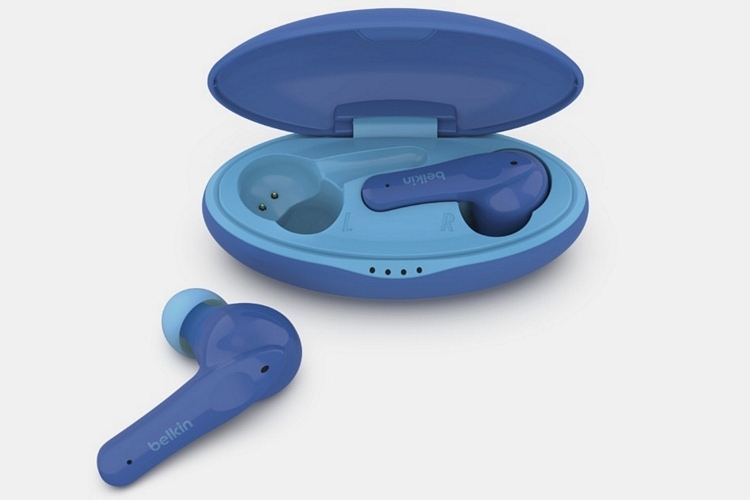 The onboard battery allows each earpiece to run for up to five hours of playback, with another 19 hours available from the charging case. According to the outfit, plugging in the earbuds for 10 minutes charges it enough for one hour of playback for those times they can't wait to get back in the game. Filling up the charging case is pretty fast, too, requiring just two hours of plugging in via the included cable.
The Belkin Soundform Nano Wireless is available now, priced at $49.99.