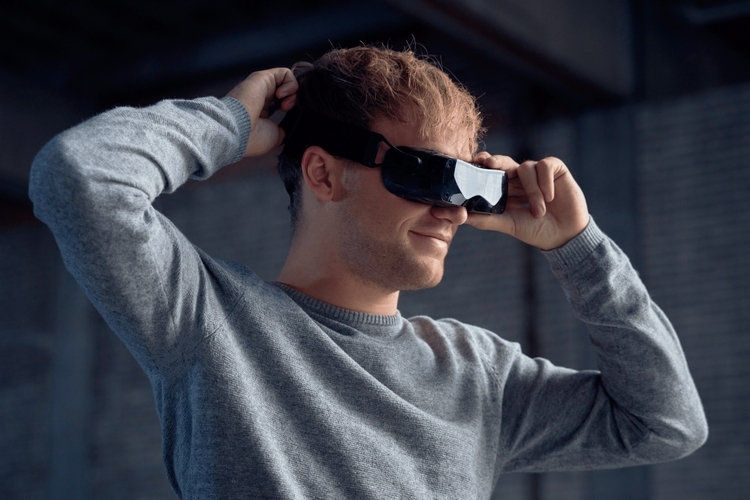 VR is fun. Strapping on a giant headset while hooked up to a computer just isn't. That's why companies are working to make VR headsets as compact as possible. The Bigscreen Beyond does just that.
Easily the most compact VR headset we've seen, the device is significantly smaller in width and height that anything else in the market. It remains quite beefy, however, so you're still carrying a decent amount of weight on your face (up to 6.6 ounces), but it should be a lot more comfortable compared to even the most compact versions of Oculus and HTC's headsets.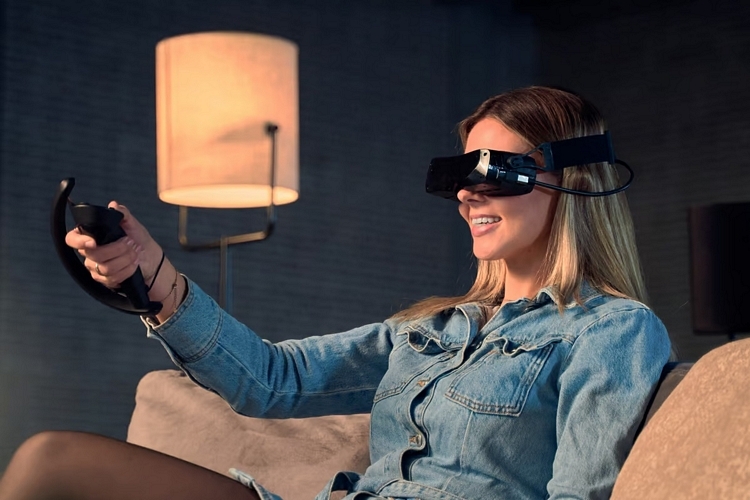 The Bigscreen Beyond is equipped with a pair of one-inch micro-OLED displays, each of which has a resolution of 2,560 x 2,560 pixels. Combined, they deliver a full 5K image with up to 90Hz refresh rate, 93 degrees horizontal field of view, and 90 degrees vertical field of view. It uses custom pancake optics made up of glass, plastic polymers, and films, allowing it to deliver up to three times greater visual fidelity compared to other VR headsets, while the incredibly small pixels of the micro-OLED panel helps eliminate the screen door effect and motion blur that's been persisting issues in LCD-based VR headsets.
It has built-in tracking sensors that allow it to keep tabs on position and orientation over three dimensions, although you'll need to pair it with a StreamVR base station to track six degrees of freedom instead of relying on onboard cameras like other headsets do. They also omitted a built-in speaker form the build, so there's no sound with the basic unit. Instead, you'll have to purchase a separate "Audio Strap" to get sound. No word on whether it will work with standard headphones for audio, but it definitely makes sense to have as an option.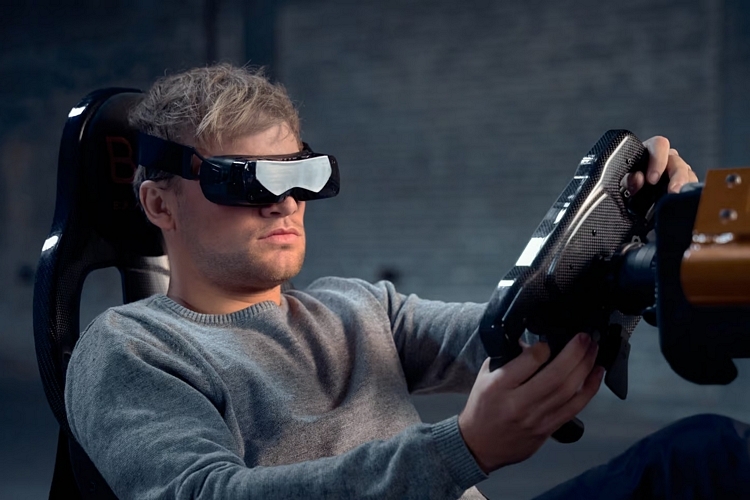 As you can already tell, the Bigscreen Beyond managed to shave off size and weight by omitting a good load of hardware that come with other VR headsets. They even removed the ability to modifying the fit of the headset, so there are no knobs for dialing in a more comfortable fit. Instead, the outfit is offering to tailor the fit of each headset to each user. When you order, you have to scan your face using an app, allowing the outfit to give you a headset that should work well with your exact proportions. We're guessing they're not assembling each unit upon order (that would be too expensive), rather they have a number of different sizes that are designed to fit a variety of face types and the app, basically, determines which of those would fit you best.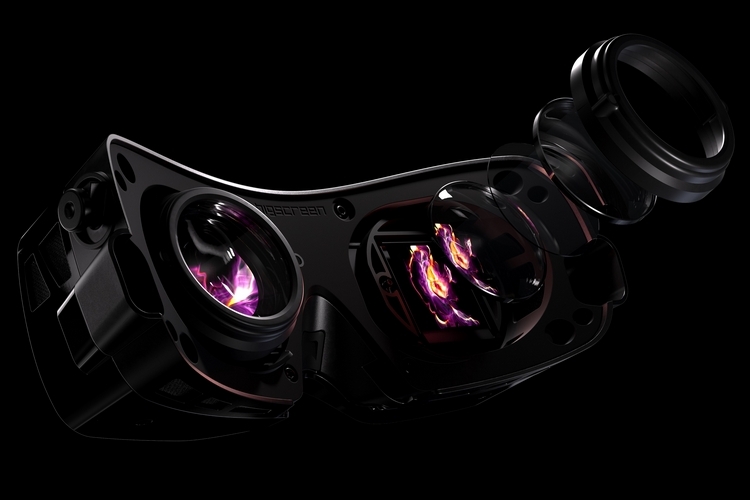 It supports StreamVR and should work with any accessory, such as controllers or full-body trackers, compatible with Valve's VR platform. There's no onboard computer, so you'll have to plug in to a PC with a quad-core processor and a modern GPU (for Nvidia, it's RTX 2070 or better; for AMD, it's RX 5700 XT or better).
The Bigscreen Beyond is now available for preorder, priced at $999. Deliveries are slated for the third quarter of the year.