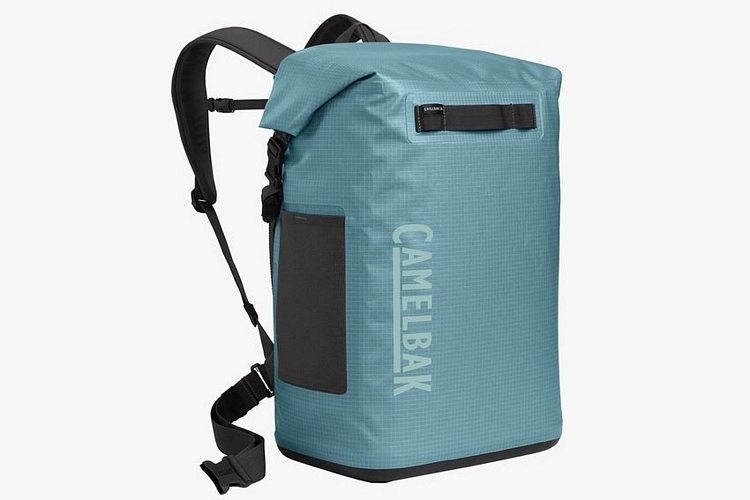 We all know CamelBak for their water bottles and hydration packs, which have kept hikers, campers, and outdoor enthusiasts of all sorts hydrated through many years. Instead of merely storing your backcountry refreshments, the CamelBak ChillBak Pack 30 takes the next step by keeping those refreshments cold for extended periods.
That's right, CamelBak just made a cooler backpack that integrates one of their popular hydration packs, allowing you to not just stay hydrated, but do it with chilled drinks for maximum refreshment. No need to open the pack, reach in, and grab a drink inside when you get thirsty – just take a sip from the hydration pack and you're set, allowing you to stay on the move instead of having to stop at any point.
The CamelBak ChillBak Pack 30 is a cooler backpack with an insulated main compartment sized to hold up to 15 pounds of ice with 24 cans of your beverage of choice, allowing you to bring enough refreshments to keep a small group's thirst adequately quenched. While the outfit doesn't list the type of insulation it uses, they do claim that it's reinforced enough to let the bag retain ice for up to 72 hours, allowing you to enjoy cold drinks in the middle of nowhere for three days or more, making it useful for well beyond day trips and picnics. An insulated divider is included inside, which you can use to separate top and bottom sections, in case you want to bring some food along that you don't want soaked in icy water.
Being a CamelBak product, it integrates a 6L hydration pack in the back panel, allowing you to bring enough water for a small group. Since it's meant for group use, they swapped out the bite valve in exchange for a spigot, so you can draw water straight to your CamelBak travel bottle. Yes, the spigot is accessible directly from the exterior, with no need to open any zippers or undo any buttons, allowing your pals to get some water while the whole thing stays on your back.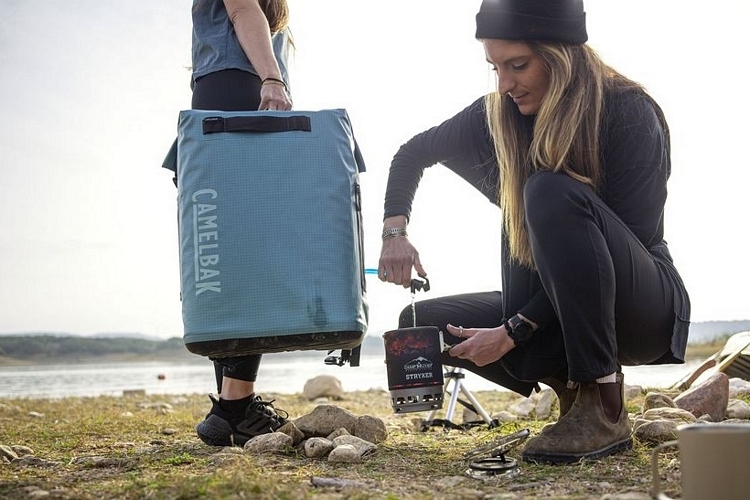 The CamelBak ChillBak Pack 30 isn't a compact bag. In fact, it's wider than your typical backpack, with a semi-rigid profile that's probably necessary to achieve its three days of ice retention rating. Basically, it's a big pack, but one that will be worth the hassle if you need to bring a good load of drinks in tow. It has a rolltop closure that, the outfit claims, can be opened with one hand, making it easy to grab a drink while your other hand grips on to the burger you're eating.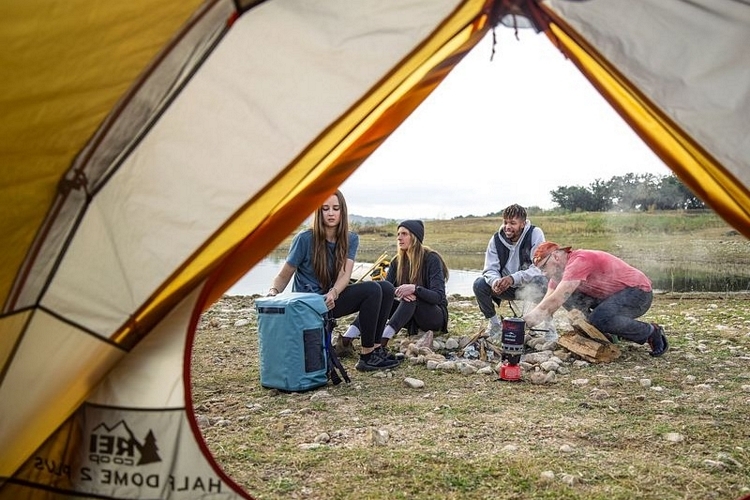 To ensure comfortable wear while you haul 50 pounds, give or take, on your back, both the straps and back panel are generously padded, with a waist belt distributing the load evenly to keep it stable while you're on a hike. Other features include an accessory pocket in the rolltop area for extra storage and a side stretch pocket sized to hold a water bottle.
The CamelBak ChillBak Pack 30 is available now, priced at $300.