If you're spending the day catching waves, you bring a surfboard to the beach. If you're in the mood to explore, you haul a kayak to the waters. But what do you bring when you just plan to chill by the seaside, enjoying the sun and clear skies? In that case, the Bote AeroRondak Chair should make for a great summertime companion.
A big inflatable chair, it gives you proper-sized furniture to sit, allowing you to lounge along the beach as comfortably as you do in the large chair at your home patio. No more trying to squeeze yourself into a tiny folding chair with such a low seat – this thing lets you plop down and stretch your legs on a full-sized Adirondack-style chair.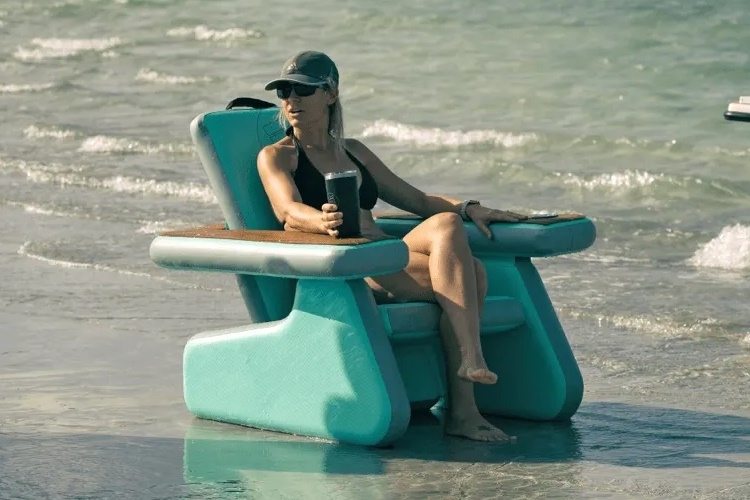 The Bote AeroRondak Chair is, of course, named after the Adirondack chair, the classic outdoor lounge chair that's long been a staple in backyards, patios, and other open-air spaces. It's large, measuring 42 x 42 x 38 inches (width x height x depth) with a standard height as soon as it's inflated, ensuring it can provide the same comforts as all your standard-sized furniture at home. Like the standard Adirondack, it comes with a slightly reclined posture, large armrests, and a stable base to let you sit back and sink your weight into the chair.
Because of its inflatable nature, they were able to integrate large arm rests into this thing. Seriously, they look more like tables than arm rests (and, in fact, function like tables), allowing you to set down not just drinks, but plates, bags, and even a laptop if you want to work on the beach like those weird stock photos you see all the time on the internet. Yeah, who the heck pulls up a laptop and works on the beach?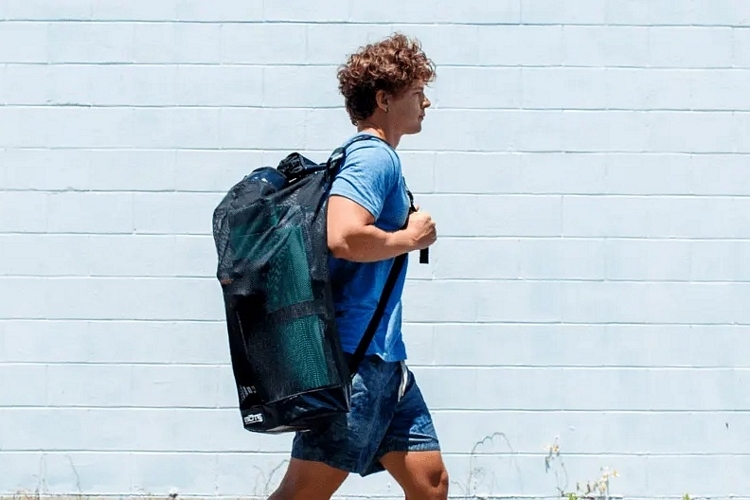 The Bote AeroRondak Chair is made from the same military-grade PVC skin as the outfit's other inflatable products, so it can withstand all the hustle and bustle at the beach without taking damage. It can support up to 350 pounds, too, so you can plop down on it even after a two-hour trip to the buffet, stuffing your face with every piece of grub you can get your hands on. Of course, it's compatible with the outfit's signature Magnepod systems, so you can snap your compatible drinking cups in place without risk of knocking them over.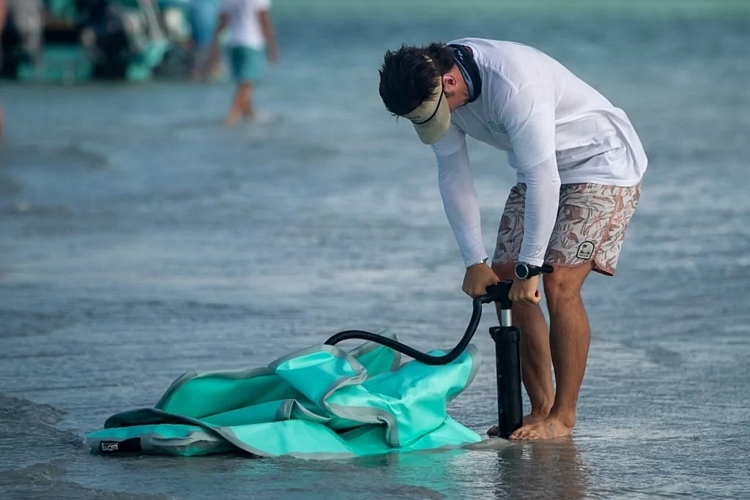 It uses the outfit's AeroTech inflatable technology, which is compatible with any high-pressure pump that supports HR valve connections, allowing you to easily set it up as soon as you touch down on the sand. Do note, it deflates into a bundle around the size of a backpack, so it's not quite as convenient to transport as most folding chairs, although it is light enough at just 16 pounds to not be too much of a hassle. Features include a grab handle for easily moving around, multi-textured arm rests that are heat-sealed to shed water, and an optimal inflation of seven to 10 PSI.
The Bote AeroRondak Chair is available now.