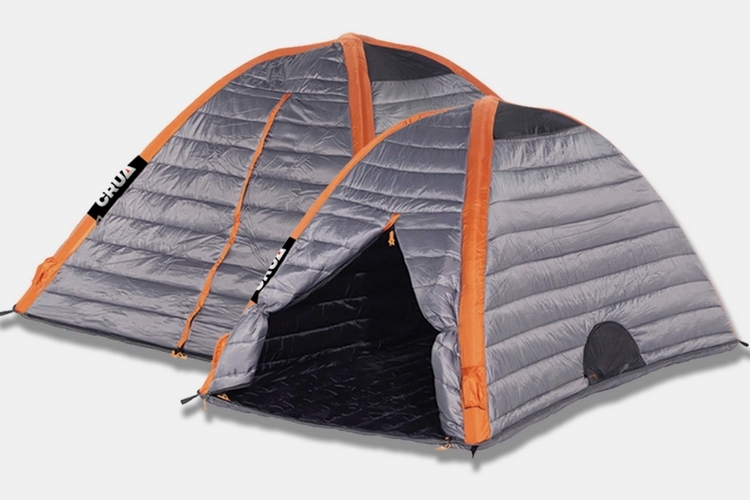 Some tents are built to provide the toughest protection from the elements, ensuring you can have a viable shelter, no matter the weather conditions. Others are built for comfort, providing as much room as possible to give you a veritable cabin in the wild. The Crua Crucoon, on the other hand, is designed to provide privacy, shutting out as much external light and sound to give you a genuinely peaceful space.
No, it's not the best tent for camping. You can use it for that, although it doesn't have the waterproofing that a proper outdoor shelter requires. Instead, it's meant as an entirely different tent – one that you can use when you want a private space at home, at the beach, or anywhere else. Heck, they even recommend using it inside a larger tent if you want to add its peace and quiet to your shelter, so yeah, this is not the kind of tent a backpacker wants to bring along when they're trying distill their pack down to the bare essentials.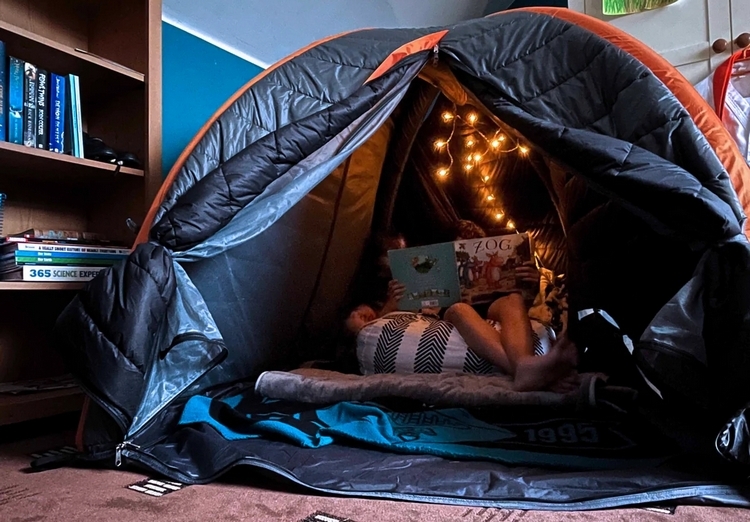 The Crua Cocoon is an inflatable tent that uses air beams as its main supports. That means, you simply have to inflate it to pitch the entire thing, ensuring you can set up in a jiffy (less than a minute, according to the outfit). It's designed to block light, so you can have it pitch black inside even in the middle of the day, complete with ventilation options at the bottom, in case you want air to freely circulate but want just a minimum amount of light to get in.
According to the outfit, the tent also dampens sound, so while you won't be able to tune out the noise outside completely, it should lower it enough that you can have some relative quiet while chilling inside its walls. It's also temperature-regulating, with the tent keeping it warmer inside during cold days and cooler during hot days.
The Crua Cocoon comes with two wide doors on either side of the tent, both of which you can close shut if you prefer locking yourself inside. It's also got lots of vents built-in at strategic spots, so it doesn't have to turn into a sauna inside, all of which you can cover up if you want the full peace and quiet treatment. Inside, it comes with plenty of pockets, allowing you to easily organize your stuff. The outer shell of the tent, by the way, is DWR treated, so it should shrug off spills and splashes with no trouble. Do note, the tent is not waterproof, which is why it's meant more as an accessory tent rather than a primary one for camping.
The tent measures 6.8 x 6.4 x 4 feet (width x depth x height), with a total floor space of 43.5 square feet, all while packing to a reasonably compact 19 x 10 x 10 inches when fully deflated. Construction is 20D ripstop nylon for the shell with graphene-infused insulation and bug mesh over all openings.
A Kickstarter campaign is currently running for the Crua Cocoon. You can reserve a unit for pledges starting at $349.