Dometic makes some of the best portable fridges out there, allowing you to keep a fridge in the back of your car for on-the-go ice cold refreshments. Problem is, you'd still have to either park the car to access the boot or reach towards the backseat while driving to get a drink, neither of which are particularly convenient. The Dometic CCF-T Center Console Fridge offers a better solution for motorists who regularly find themselves hankering for a cold drink.
Unlike other portable fridges, this one isn't designed to sit in the boot of the car or the floor behind the front seat. Instead, it's meant to slide right into the cabin's center console, allowing you to easily grab a drink without any fuss.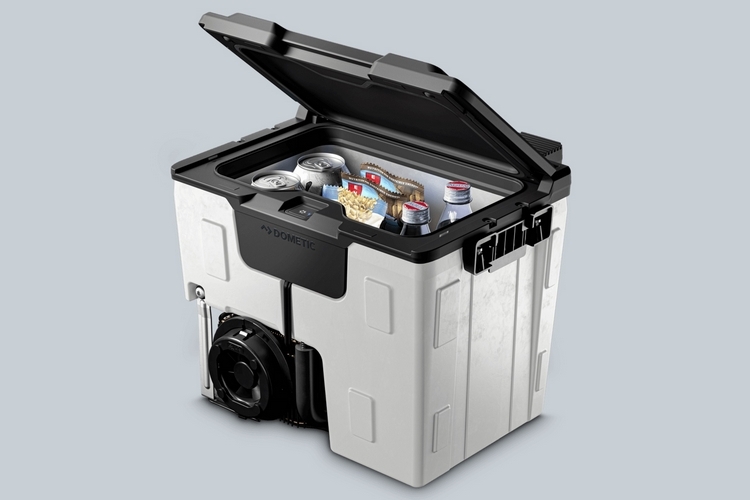 The Dometic CCF-T Center Console Fridge is a 12V fridge designed to drop into the center console of select vehicles, making it easy for folks in the front seats to grab a drink or a cold snack any time they need one. Yes, it's a real fridge, with a CCF-T compressor, making it infinitely convenient than coolers, as it can lower the temperature inside the main chamber to proper refrigeration levels without the need to add any ice. It's powered via any 12V outlet, so you can simply plug it into any available slot on the car and it's ready to go.
Since it's designed to fit in the center console, it's not as big as Dometic's typical 12V coolers. Instead, it's sized more like a personal cooler, with a main compartment sized to fit 12 cans of your favorite beverages, so it's purely for keeping drinks and snacks within easy reach any time you're on the road. Since it's hooked up to the car's 12V outlet, by the way, the fridge only runs any time the car is running, automatically powering down when you shut the car off and powering back up only when it starts.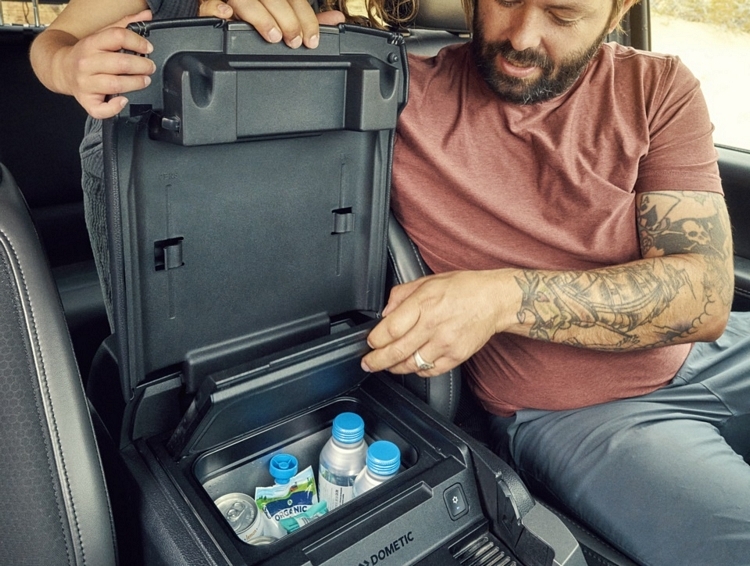 The Dometic CCF-T Center Console Fridge isn't a fridge/freezer like the outfit's typical 12V compressor-powered machines. Instead, it's strictly for refrigeration, with no adjustable temperature setting. According to the outfit, it's factory fixed to 37 degrees Fahrenheit, with the actual internal temperature fluctuating between 32 degrees and 41 degrees Fahrenheit at any time. In case you run out of drinks to chill, a button on the fridge lets you quickly turn it off, with the indicator light going out to let you know of its current state, so you don't end up wasting power. It also comes with two USB ports, by the way, in case you need extra power slots to charge your ever-growing roster of USB-powered gadgets.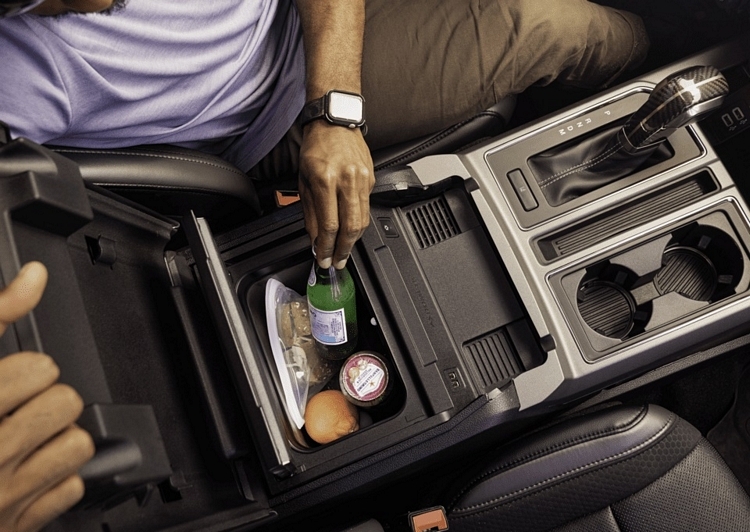 As of now, the fridge is available for select Ford and GM trucks (exact vehicles supported are listed on the product page for each one). Do note, installing this is not as straightforward as you'd probably like, as you'll actually need to cut off a section from the center console to make sure the compressor's fan has proper ventilation. Basically, if you're not good with tools, you may want to get a professional to set this thing up in your ride.
The Dometic CCF-T Center Console Fridge is available now, priced at $599.