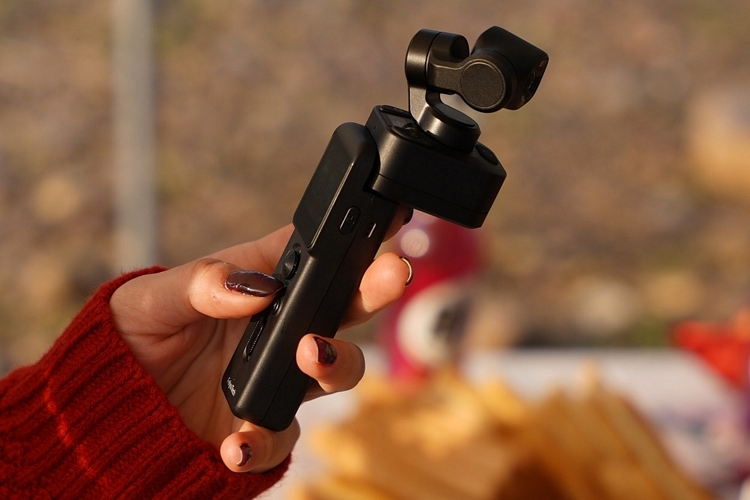 Similar to DJI's Pocket devices, the Feiyu Pocket 3 gives you a handheld gimbal camera you can slide into a jacket pocket when not in use, allowing you to shoot stabilized video on the go without carrying heavy gear. Except, this one allows you to detach the camera and gimbal module, so you can use it as a standalone stabilized action cam.
That's right, this pocket-sized handheld cam has a removable gimbal camera that you can use separately, all while still being monitored and controlled directly from the handle. Basically, you get a handheld cam, an action cam, and even a remote with real-time display, making for an all-around useful tool for different types of video capture needs.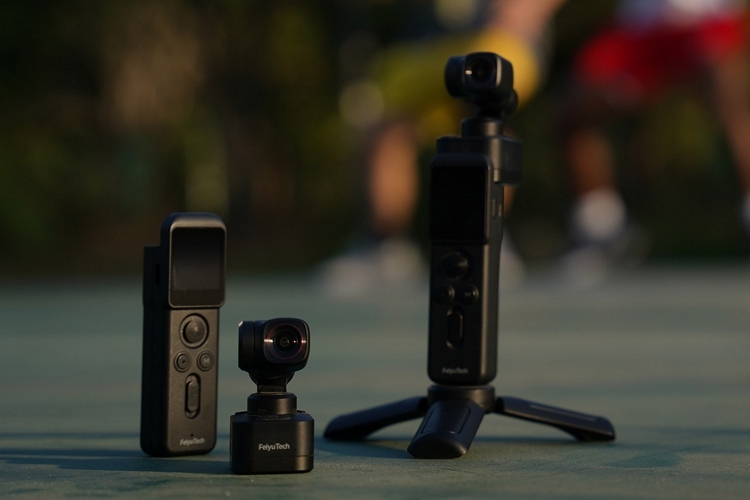 The Feiyu Pocket 3 looks like any standard compact handheld cam, consisting of a gimbal camera on top and a grip with integrated controls and a small full-color touchscreen. The camera can shoot 4K footage at 60fps and capture 12 megapixel stills using the 130-degree field of view lens, making this suitable for modern content creation needs, while a slow-motion mode lets you shoot in 1080p at 240 fps and 720p at 480 fps. The integrated three-axis gimbal ensures all your footage will be smooth and jitter-free, complete with the option for manual control using the integrated joystick. All footage is saved via the SD card slot on the gimbal camera base, which can accommodate memory cards up to 512GB in size.
Of course, the neat trick here is that the camera gimbal is actually paired to the grip wirelessly, so there's no actual wired connection between them. Instead, it's simply mounted at the top of the handle using a magnetic mount, making it easy to simply snap on and off.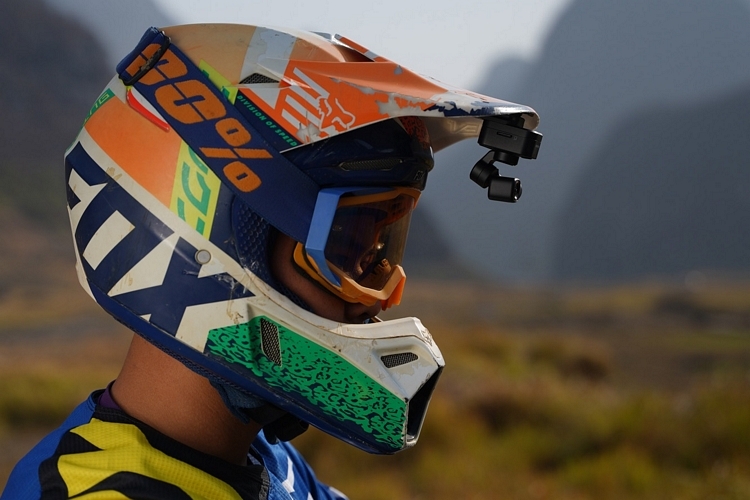 The Feiyu Pocket 3 allows you to simply take the gimbal camera out of the handle and mount it anywhere for use as a standalone action cam. Without any other accessory, you should be able to set it down on flat surfaces and even snap it onto ferromagnetic surfaces using the magnets at the base. However, it comes with an expansion base that you can attach to make it compatible with any tripod, a small tripod to give you more options when setting it up on flat surfaces, and two straps that you can use to secure it on objects like helmets, skateboards, and bike handlebars. Do note, the gimbal and the handheld grip need to stay within three feet of each other if you want to control the gimbal or watch the real-time footage (any further and you risk compromising the connection).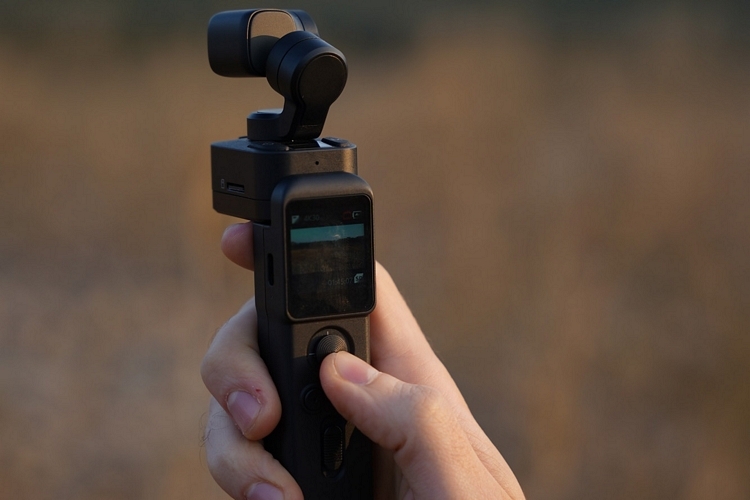 The onboard battery is rated at 60 minutes of runtime when shooting in 1080p, so there's not a lot of juice here, especially if you're capturing 4K footage. Best make sure you have a couple of power banks on tap. Other features include WDR for more realistic color reproduction, breakpoint-resume (you can pause filming and start again at the breakpoint), face tracking, object tracking, 180-degree panorama mode, timelapse, motionlapse, and hyperlapse.
A Kickstarter campaign is currently running for the Feiyu Pocket 3. You can reserve a unit for pledges starting at $199.