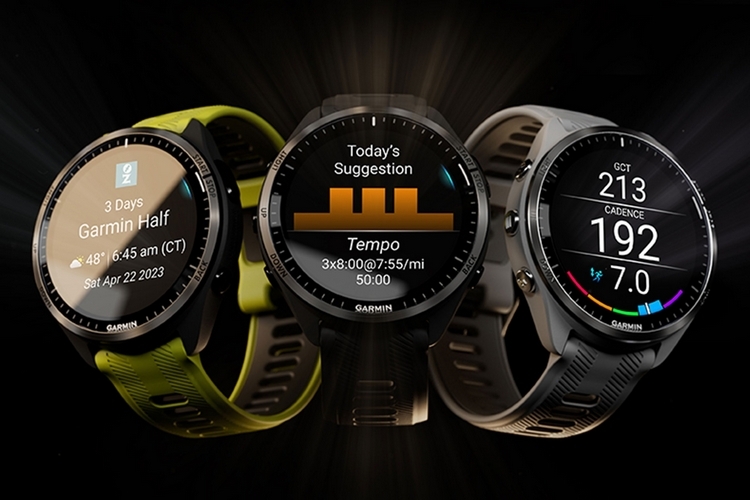 Garmin has long made some of the best GPS sports watches for runners out there with their Forerunner line, allowing you to use your wrist-worn gadget to track every aspect of your training. What they've never had is a running-focused sports watch with one of those ultra-bright AMOLED displays. That changes now with the Garmin Forerunner 965.
Equipped with the same AMOLED panel as their Venu smartwatches, the running wearable should give you all the outdoor benefits of that ultra-bright display, allowing you to more easily see all your stats in a glance. No need to get a better angle to make out small items on the screen – the new panel should make everything crystal clear even in direct sunlight.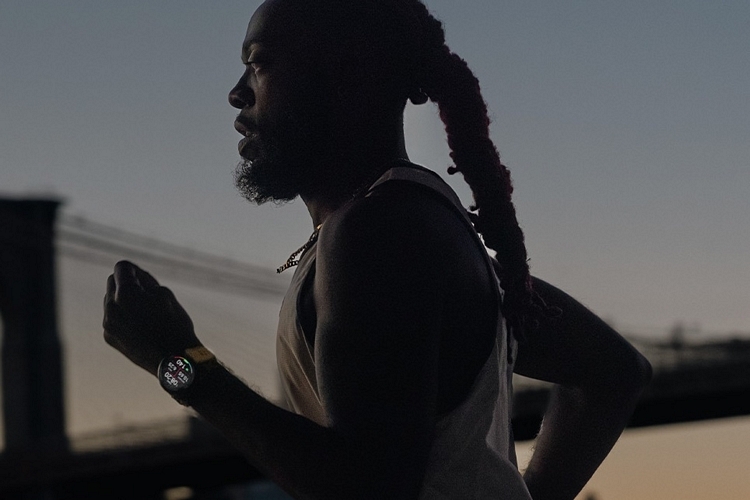 The Garmin Forerunner 965 has a 1.4-inch AMOLED display with a resolution of 454 x 454 pixels, so it can display items in fine detail. Like many other sports watches, the display can turn off automatically to save energy, although it does have an optional Always-On mode that you can switch on if you prefer using it like a regular watch. Do note, we imagine keeping that bright screen on is going to eat up a lot of battery, although it is rated to last for 23 days on pure smartwatch mode, so you can probably go a couple days (maybe more) even if you keep the display running. Just don't switch on the GPS, which immediately cuts down the runtime to a max 31 hours.
As with the outfit's other running watches, you get the full complement of activity tracking and training metrics. It can track all your running stats, including cadence, stride length, ground contact time, and more, along with wrist-based heart rate, VO2 max, stamina, and even how much power you're applying to the ground. There are plenty of extra running features, too, such as GPS-based pace guidance, lap recording, training plans, and even race predictions, complete with profiles for triathlons, duathlons, brick workouts, swimruns, and even custom multisport circuits. It also comes with profiles for over 30 physical activities, including cycling, strength training, hiking, climbing, golf, and more.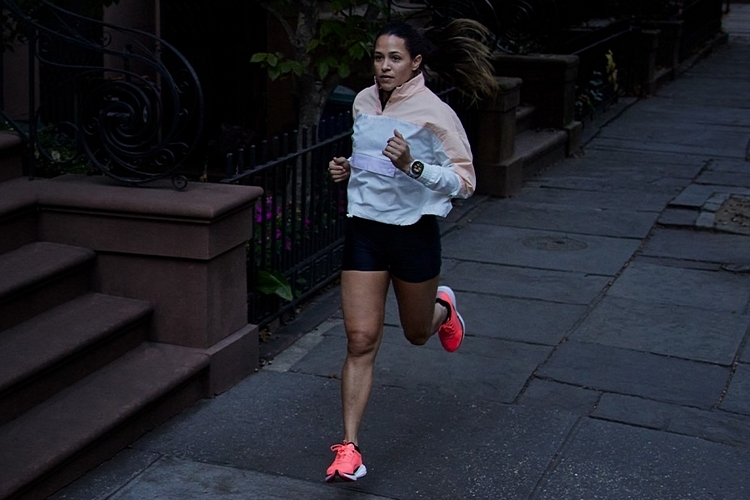 The Garmin Forerunner 965 has built-in multi-band GPS, so you get all sorts of location and positioning features, such as turn by turn directions, round trip routing, livetracking (it can send your real-time location to family and friends), and more. It comes with full-color mapping, complete with built-in and downloadable maps, too, so you can get directions and location features in clear detail. Other software features include sleep monitoring, energy monitoring, women's health tracking, recovery tracking, stress tracking, and standard smartwatch features, such as music playback, contactless payments, smart notifications, and downloadable watch faces.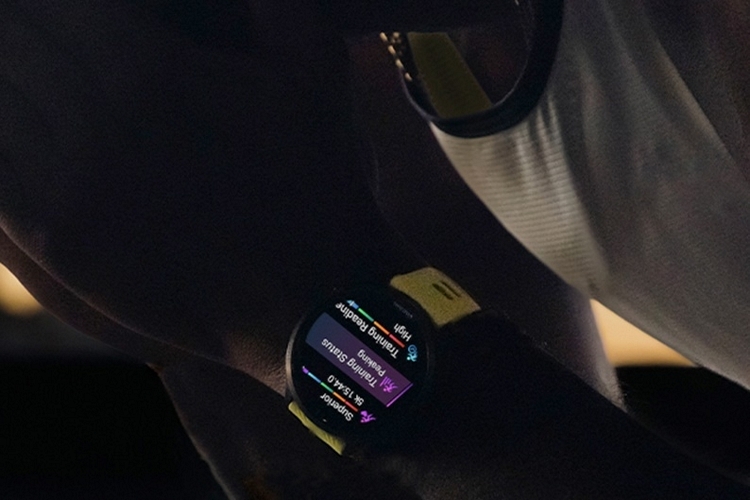 The watch measures 47.2 x 13.2 mm (diameter x thickness), with a titanium bezel, Gorilla Glass DX lens, and 5ATM of water resistance, so it should handle most water activities just fine. It comes with a 22mm silicone watch band in three colorways, namely yellow, gray, and black.
The Garmin Forerunner 965 comes out in late March, priced at $599.99.