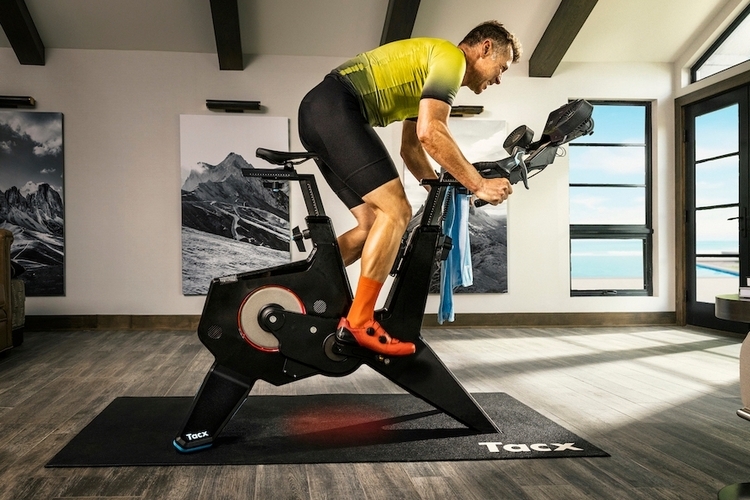 It was around three years ago when the Tacx NEO Bike first came out, shortly before the big rise in home training brought about by the lockdowns that happened just a short while later. Basically, the home training space has changed drastically since then. As such, it makes perfect sense to see the model get an update in the form of the Garmin Tacx NEO Bike Plus.
No, it's not a total overhaul of Garmin's stationary bike (which is different from their Tacx cycling trainer), but a modest update that should make it more competitive in the current space of indoor smart bikes. It retains all the things people loved about the previous model, from the quiet operation and realistic road feel to the virtual shifting and smart tech, all while adding a number of much-welcome improvements.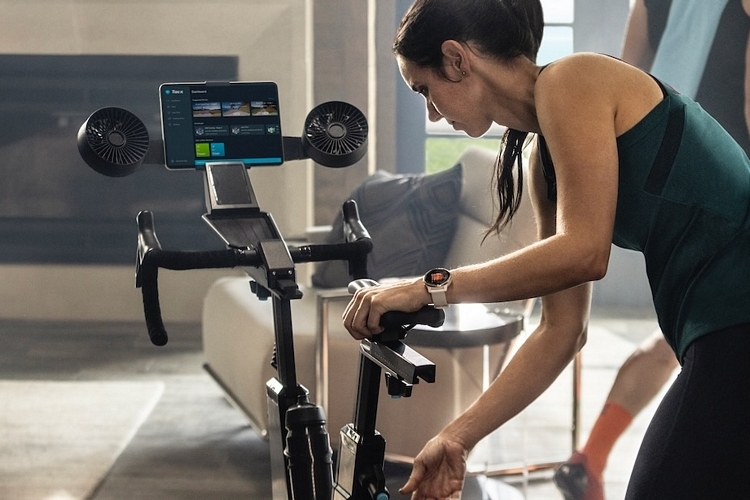 The Garmin Tacx NEO Bike Plus gets a redesigned handlebar, which has been tweaked to resemble the feel of those on standard bicycles, as well as revamped shifters that can be programmed to recreate the distinct feel of chain jumping on your choice of either Shimano, SRAM, or Campagnolo shifters. They now offer five crank length options, compared to three from the previous version, while a thinner seat post helps it minimize any contact with the legs, which can cause discomfort in some users. Designed to let you dial in the perfect riding feel, you can adjust saddle position, stem height, seatpost height, and handlebar position.
It works in conjunction with the Tacx Training app, which prompts the trainer to vibrate and simulate the feel of riding on different road surfaces, while dynamic inertia helps you maintain a sensation of forward motion based on the speed and gradient of the simulated path for even more immersive riding. The bike can simulate climbs through inclines of up to 25 percent gradient, as well as downhill descents, provided it's connected to a power outlet. Oh yeah, this thing can be operated without being plugged in, as it can generate its own power for the onboard battery using kinetic energy.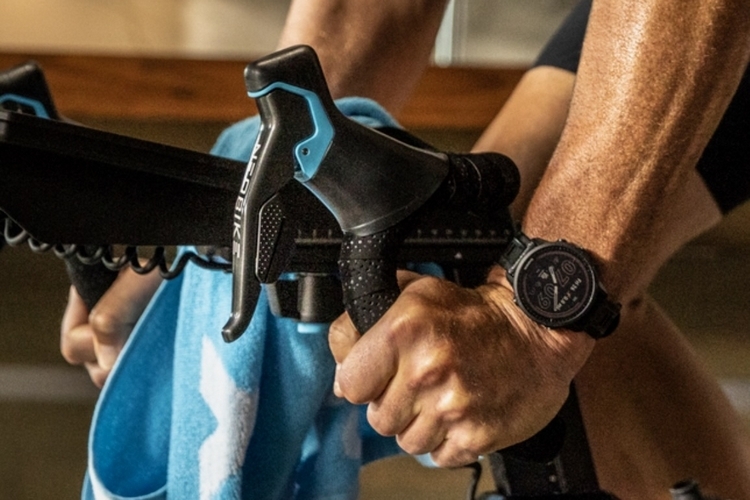 The Garmin Tacx NEO Bike Plus lets you perform power sprints up to 2,200 watts, all while ensuring maximum stability with every stroke of the pedal. It performs consistent and reliable measurements, including power, speed, and cadence with up to one percent accuracy, apart from being able to break down your pedaling technique by analyzing the position of your left and right legs at all times. A 4.5-inch display allows you to see how well you're performing based on readings, while a pair of fans flanking the display can kick in to either simulate wind (set the fan speed to your power output) or help you cool you down (it kicks in when your heart rate rises).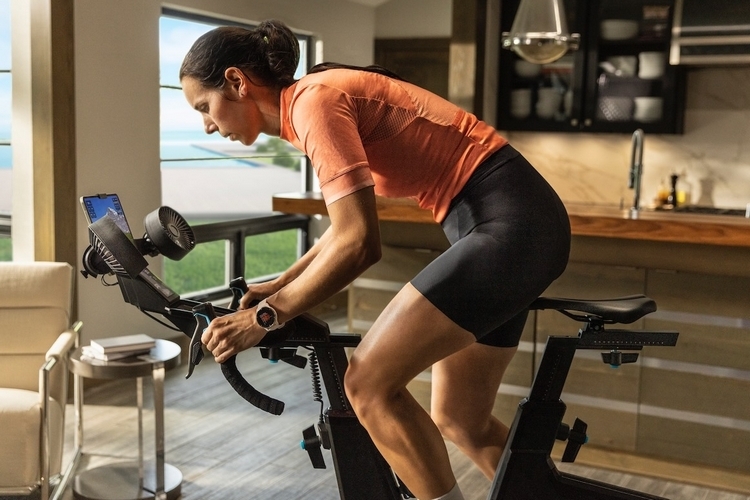 The companion app comes with a video library that lets you ride through numerous courses in the real world, including location sin Europe, North America, and Asia. According to the outfit, there are currently over 250 videos in the collection, with new ones added at various times. Other features include 88 Nm max torque, 260N max braking force, the ability to design structured training plans designed for your fitness level, Bluetooth and ANT+ connectivity, and a total weight of 110 pounds.
The Garmin Tacx NEO Bike Plus comes out January 2023, priced at $3,999.99.