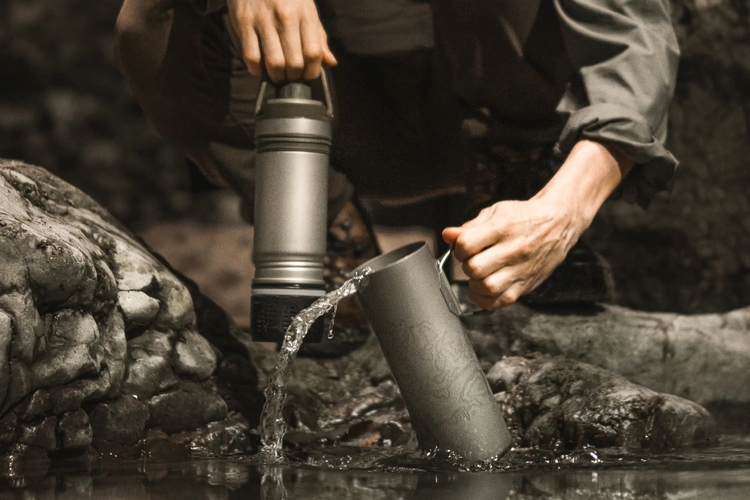 Like other water-purifying bottles, the Grayl UltraPress Ti Purifier can be used to make erstwhile sketchy water perfectly potable, allowing you to safely drink out of any water source you chance upon in the backcountry. Unlike them, the bottle can also be used as a cooking vessel, allowing you to use it to heat water, make soup, and cook food over a backpacking stove.
According to Grayl, it's the first titanium filter bottle ever. While we can't verify that, it definitely makes for an interesting option in the category, giving you a strong and lightweight filter bottle with impressively versatile function.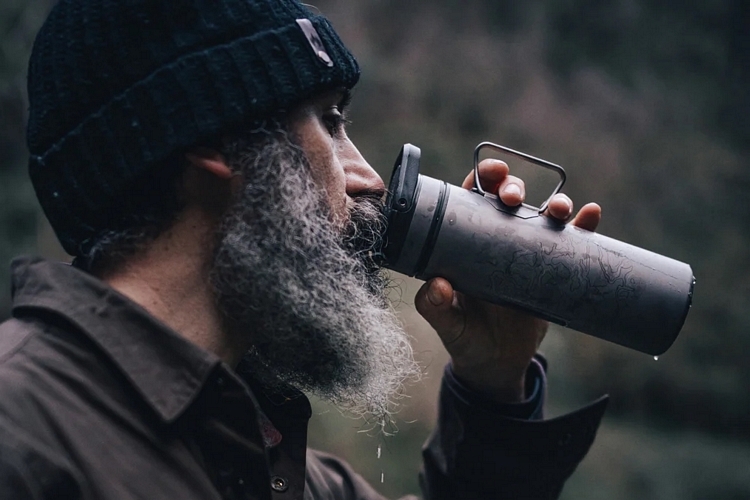 The Grayl UltraPress Ti Purifier is made from CP4 grade 1 titanium, allowing the whole thing to weigh just 14.1 ounces while having enough room to accommodate 500ml of water. It's made up of two parts – the outer bottle and the inner bottle, which integrates the One Press filter at the bottom. To use, you gather water using the outer bottle (from lakes, streams, or any other water source you find) and, once it's full, you press the inner bottle into the outer one, pushing it down until it's all the way in, similar to a French press. This action prompts the water to go through the inner bottle's filter, turning it into perfectly potable drinking water as soon as you finish pushing the inner bottle down.
According to the outfit, the filter will remove majority of waterborne pathogens, including 99.99 percent of viruses, 99.9999 percent of bacteria, and 99.9 percent of protozoan cysts. It will also keep out all sorts of sediments and microplastics, while the activated carbon adsorbs different particulates, including PFAs, VOCs, pesticides, herbicides, heavy metals, and various odors. The integrated filter, by the way, is rated for 300 presses, so you can use it for many backcountry adventures before you'll need to swap in a fresh filter.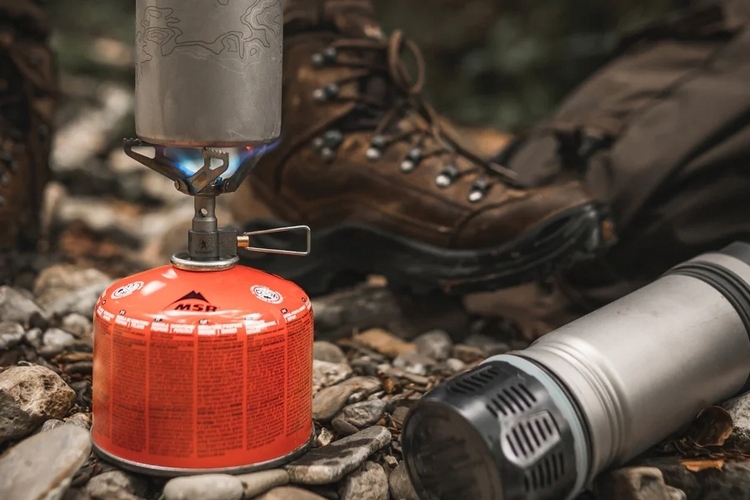 The Grayl UltraPress Ti Purifier's outer bottle has been designed to serve as a viable camp cookware, with a design that makes it suitable for heating over a camp stove, grill, or open fire. Butterfly handles allow you to safely hold it over direct flame, which can be folded, by the way, for those times you don't need them. Lastly, the filter bottle is designed to be usable for drink mixes, as it uses a one-way valve insert that prevents backflow from happening. That means, you won't have any of the powdered mix clogging or contaminating the filter, as you normally would with some other filter bottles.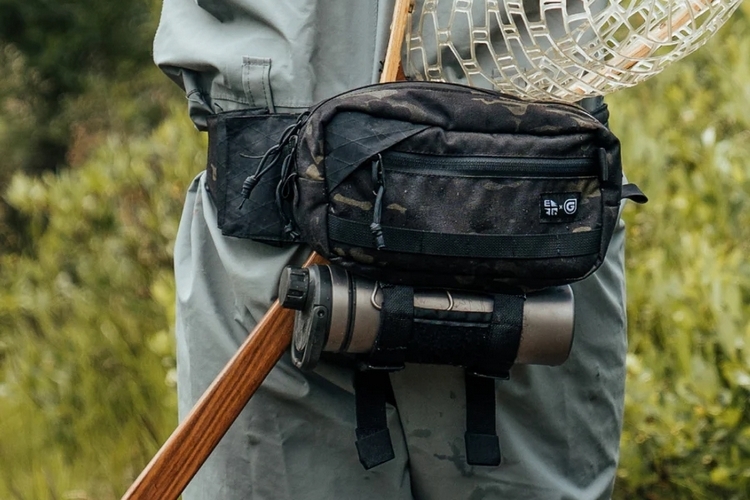 The bottle measures 9.5 x 2.75 inches, so it's a good size to hold in hand or hang on a carabiner outside your backpack. Features include a wide contoured drinking spout that delivers a fast flow of water, a soft pressing pad, a top handle (connected to the inner bottle) that rotates 90 degrees to make separating the inner and outer bottles just a little easier, a paracord D-ring, and a maximum fill line (in case, you want to get the precise amount of water that will fit in the inner bottle).
The Grayl UltraPress Ti Purifier is available now, priced at $199.95.