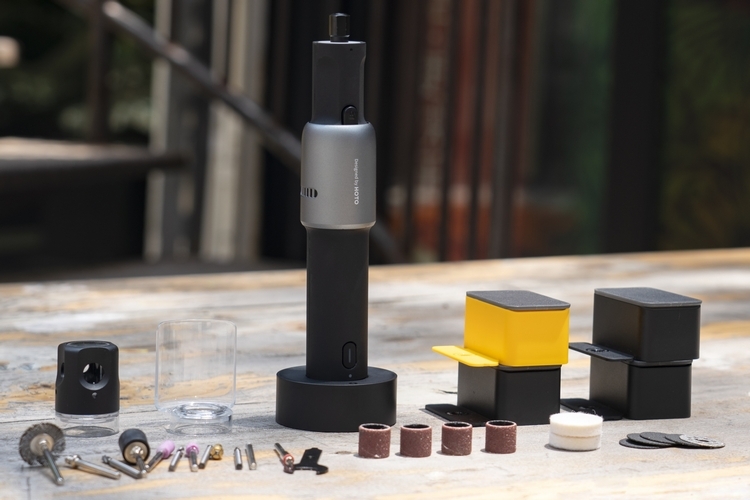 We're big fans of rotary tools, with their ability to do detailed sanding, cutting, and polishing. It's the perfect tool to have when you need to make small adjustments in your woodworking projects, smoothen your 3D-printed items, or remove small patches of rust without damaging a surface. The HOTO 35-in-1 Rotary Tool Kit does all that while coming in the most compact cordless rotary tool form factor we've seen.
Measuring just 7.5 x 2 inches (length x diameter), the tool is just a half-inch thicker than a Sharpie, all while delivering powerful performance for various kinds of detailing tasks. Want to smoothen the surfaces of a 3D-printed part you just fabricated or add a small engraving to further customize it? This will do that. How about cutting small pieces of metal, wood, and plastic for your craft projects or sanding out rust, paint, and other gunk from your tools? This will do the trick for all of those and more.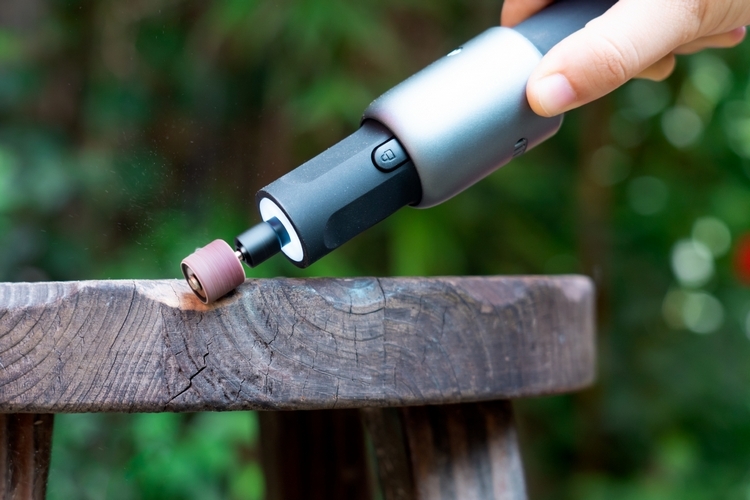 The HOTO 35-in-1 Rotary Tool Kit is a battery-powered device designed for portability and easy operation, making it extremely easy to grip in hand while easily slipping inside a bag for taking along to the shop. It's powered by a 4V motor, which should offer enough power to let it grind, cut, and sand through all sorts of materials. Seriously, this should handle most anything short of hard metals, provided you stick to smaller detailing-focused jobs.
It comes with 35 accessories total for accomplishing different types of rotary functions. These include eight grinding heads, three mill cutters (round, cylindrical, and conical), two brushes (nylon and metal), five cutters (four 22mm diamond, one cutter core bar), three polishing wheels, a spanner, a nail grooming attachment, and a drill bit. Do note, it probably won't work that well for drilling, considering the low-voltage motor, but it should puncture holes well enough for plastics, plywood, and similarly softer materials.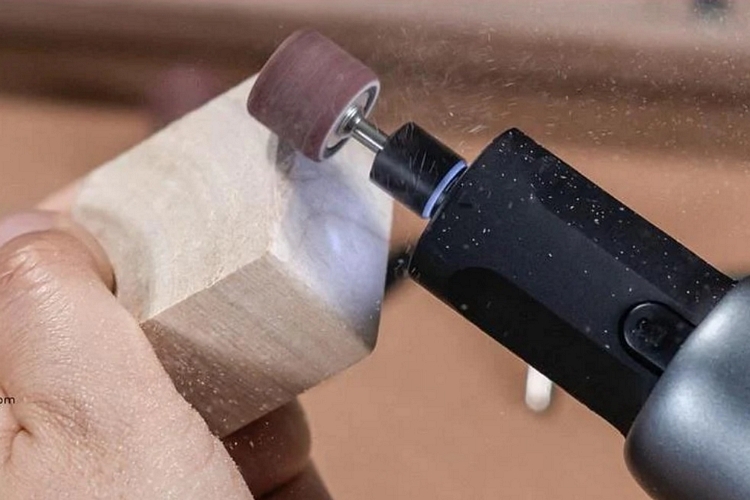 The HOTO 35-in-1 Rotary Tool Kit comes with five speed settings, from 5,000 to 25,000RPM, so you can dial in just the right amount of power that you need. It includes a dust cover that magnetically attaches to the edge of the tool's head, allowing you to keep any dust and debris from flying into your direction, as well as LED fill light when working on finer items that require a bit more illumination. A 2,000 mAh battery sits inside the tool's housing, allowing it to run for up to 50 minutes between charges. Yes, it doesn't hold all that much power, so you'll want to keep a power bank nearby if you want to work for extended periods. It comes with a USB-C charging dock.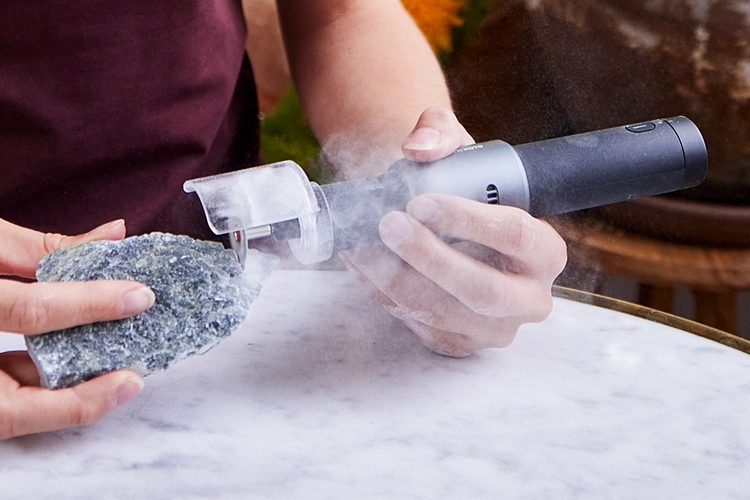 The tool comes with a storage box that looks more like a gadget case than a power tool enclosure. They also threw in smaller accessory boxes, so you can keep all the accessories organized in the same containers. Additionally, the outfit is offering an add-on that throws in another 60-piece attachment kit for further expanding the rotary tool's functions.
A Kickstarter campaign is currently running for the HOTO 35-in-1 Rotary Tool Kit. You can reserve a unit for pledges starting at $60.