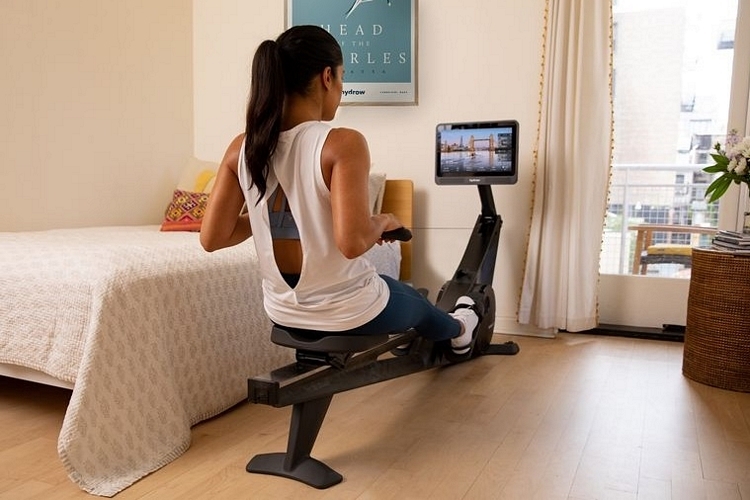 Rowing machines offer one of the best options for home workouts, as it engages both upper and lower body while putting very little stress on the joints. That's why we loved it when Hydrow started offering their Peloton-style ergometer, allowing people to enjoy immersive rowing workouts at home. Problem is, it's as huge as traditional rowing machines, making it impractical for anyone who doesn't have a lot of free space in their home. The new Hydrow Wave addresses that issue.
Designed to be a bit more convenient than its predecessor, the new rower is smaller and lighter, making it easier to set up and move around in smaller homes and apartments. Not only that, they designed it to be wall-mountable, too, so you no longer have to dedicate an entire corner of a room for the machine – you just have to dedicate a big patch of empty wall, which is definitely a lot better.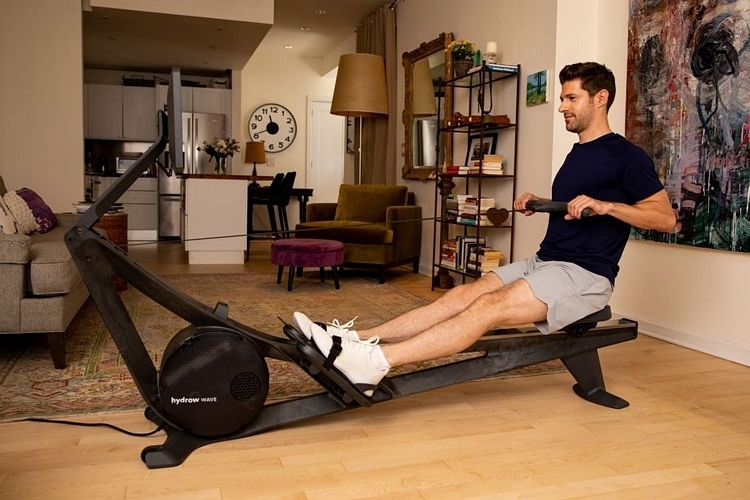 The Hydrow Wave boasts a size that's 30 percent smaller than the original machine, allowing it to free up around 36 square inches of floor space while shaving over 40 pounds in weight. It still measures 80 x 43 x 19 inches (length x width x height), so it will still require a decent amount of floor space to set up for your at-home workouts, while the 102-pound weight will require you to summon all the strength hiding within your puny muscles if you want to move it around the room.
To make storage easier, it's now offered with an optional vertical anchor that you can use to mount it up a wall once the folding parts have been collapsed for minimum footprint. According to the outfit, you'll need an empty patch of wall measuring 30 x 27 inches in order to properly store it.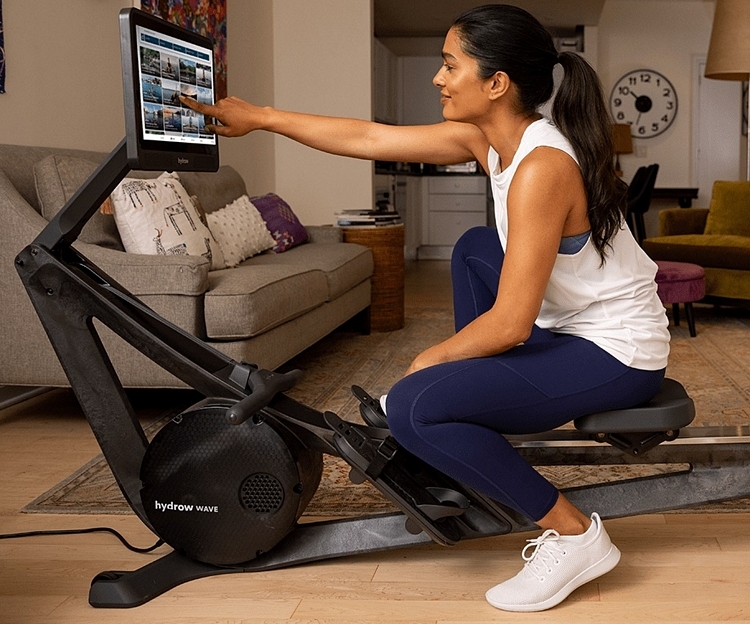 The Hydrow Wave retains the same general design as the original, so you get the same computer-controlled dynamic resistance that mimics the feel of rowing in bodies of water, making it feel like you're taking out the kayak on a local lake or river. Since it uses electromagnetic drag for the resistance, it's able to operate quietly, allowing you to row in peace without the distracting sounds of squeaking mechanical parts. Both the seat and foot bed are adjustable, too, so you can find the most comfortable placement based on your unique physical characteristics, while a 16-inch 1080p display and two-channel 3W speakers out front deliver live and on-demand rowing videos filmed at actual waterways around the world. Yes, they fitted a smaller display here compared to the original's 20-inch panel, since the smaller screen is a better fit for the machine's smaller profile.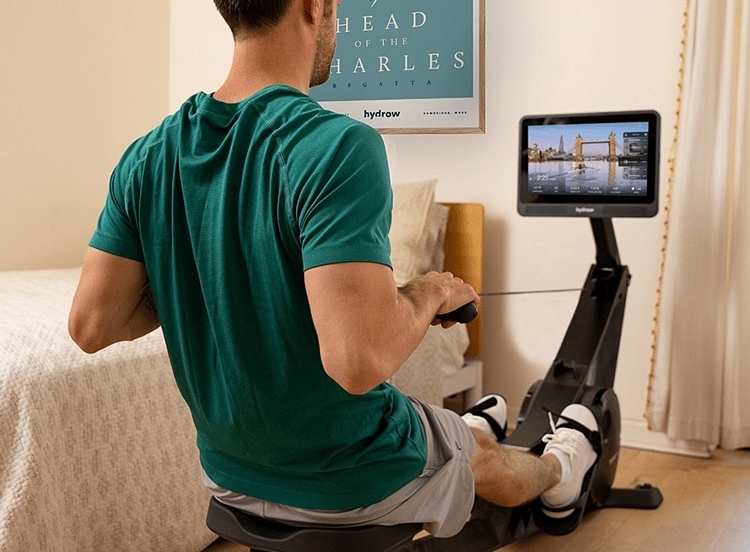 Features include a maximum user weight of 375 pounds, built-in Wi-Fi (for connecting to your home network), and built-in Bluetooth (for pairing with headphones). Because of the size reduction, it also no longer requires a dedicated delivery service, as it can now be shipped via UPS, making it a lot more convenient in more ways than one.
The Hydrow Wave is available now, priced at $1,495.