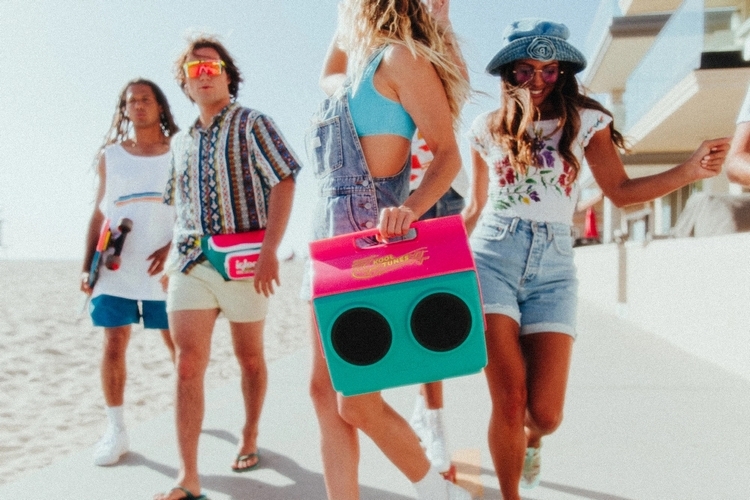 Cold drinks and good music. They go hand-in-hand in any summer party, whether you're enjoying the clear skies at a beach, a campsite, or a local outdoor concert. While it's easy enough to bring both to wherever you're going this summer, the Igloo KoolTunes makes it even easier by combining both in a single box.
That's right, Igloo made a cooler that's also a boombox speaker, allowing you to get your cold drinks and loud music from the same boxy contraption. No need to carry a mobile speaker that you're more than likely to lose track of in the beach – this thing lets you play your tunes on the same indispensable box you'll need to chill your drinks for the day.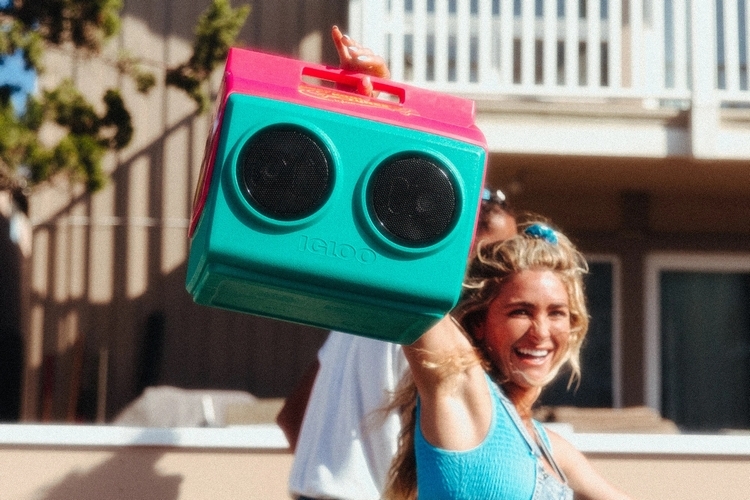 The Igloo KoolTunes takes the outfit's Playmate Classic and transforms it into a dual-function cooler and boombox. It retains all the signature elements of the popular compact cooler, from the 14-qt capacity, tent-shaped lid, and unique swivel-to-open design with a push button on the side. Like every Playmate Classic, it's highly-portable, with a carrying handle integrated in the lid, making it ideal for bringing along during day trips, whether you're swimming in the beach, hiking up a trail, or enjoying a picnic at the park.
Of course, it's a capable ice box, with durable plastic walls, a secure lid, and eco-friendly Thermecool foam insulation allowing you to chill a small supply of drinks and snacks on the go. According to the outfit, it can fit up to 26 cans of your favorite refreshments, too, so you can stash enough drinks on hand to keep a small group's thirst quenched throughout the day. Like other Playmate coolers, expect this to retain ice for the better part of the day, ensuring you can enjoy chilled beverages from sun up to sun down.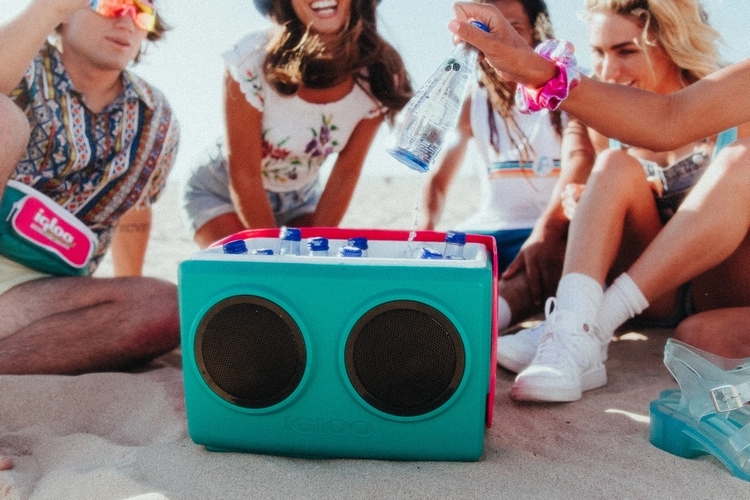 The Igloo KoolTunes, of course, differentiates itself from other Playmates by pulling double duty as a wireless speaker. Specifically, it houses two 5-watt speaker units on one side of the ice box, delivering a soundstage that the outfit describes as "premium audio" with "punchy bass." It pairs with music sources via Bluetooth 5.0, so you can stream tunes to it from your phone, tablet, laptop, or other device, while the internal rechargeable battery can keep it running for up to 10 hours' worth of playback between charges. It charges via standard USB, by the way, so as long as you have a power bank or any power outlet available, you should be able to easily recharge it to keep the party going.
Since being integrated into a cooler means the speaker is more than likely going to get wet at some point, it's built with a water-resistance rating of IP56, ensuring it won't succumb to the occasional spills and splashes it's bound to encounter. Controls for the speaker, by the way, are located right on the back, which also houses a LED status indicator and the charging port. The whole thing measures just 14.6 x 13.9 x 10.9 inches (width x height x depth), with an empty weight of 5.3 pounds.
The Igloo KoolTunes is available now, priced at $149.99.