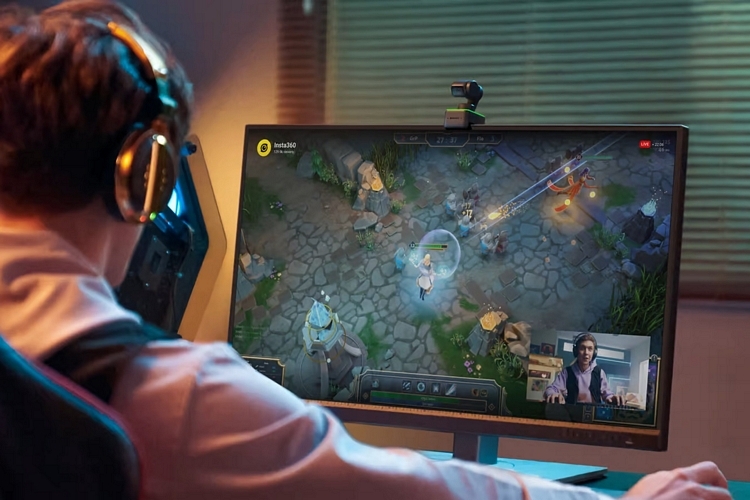 We're familiar with Insta360 for their spherical action cams, which combine a dual lens design with AI features to make shooting professional-looking videos just a little more accessible. This time around, they're using what they've learned from those products to offer something new to the webcam crowd in the form of the Insta360 Link.
That's right, the guys who make some of the best 360-degree cameras out there just made a webcam, which takes advantage of their AI algorithms and imaging expertise to provide a more intuitive user experience. Whether you use webcams for office meetings, staying in touch with loved ones, or livestreaming, this thing brings some novel features that just might make the ideal webcam for your setup.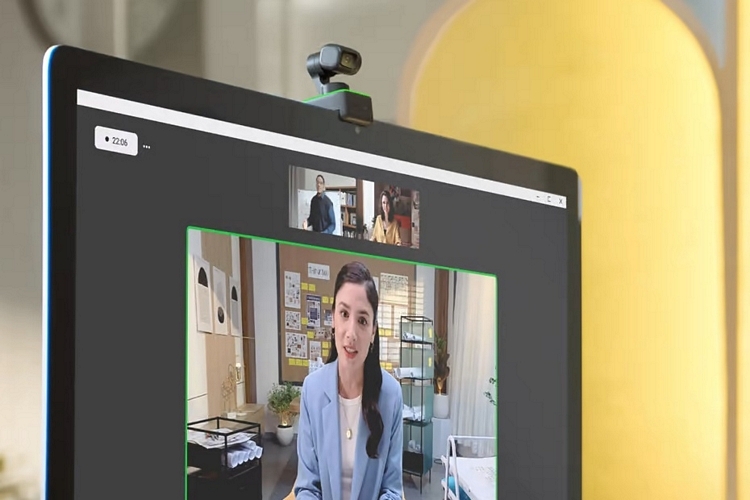 The Insta360 Link is a 4K webcam equipped with a large half-inch image sensor that allows it to shoot 4K footage at 30 fps and 1080p footage at 60 fps. There's also an HDR mode, although you're restricted to shooting at 1080p or 720p at a reduced 30 fps frame rate, as well as automatic exposure adjustment to keep the footage looking natural, regardless of the ambient lighting. The large sensor, along with the ISO 100 to 3200 sensitivity, promises a clear picture even in low-light settings, while phase-detection autofocus allows it to focus faster than your typical webcam.
Most cameras that have gimbals use them to maintain a stable footage. Since most webcams stay stationary anyway, they usually do without it. Not this one, which comes with a three-axis gimbal lens that can rotate in a stable manner. That's because, this lens setup is employed in the webcam's AI-powered subject tracking, which allows it to keep the subject in the center of the frame at all times, even if you move around the frame. In case you wander far from the webcam, it can even activate up to 4X zoom automatically to ensure you stay in clear view of the people on the other side.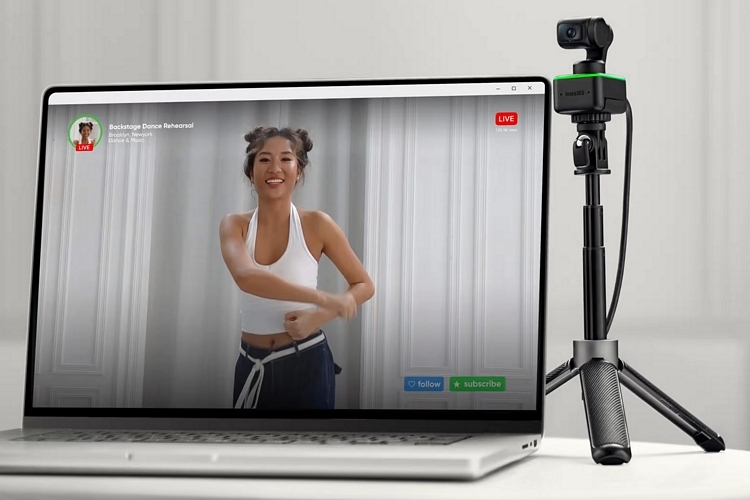 The Insta360 Link comes with dual microphones that boast automatic noise cancelling to reduce any background and automatic gain control to help amplify everything you say, as well as gesture control that allows you to operate the camera using simple hand movements. There's a DeskView mode that prompts the camera to shift its lens down to look at your desk instead when you want to show something to the webcam, as well as a whiteboard mode that can focus and isolate the whiteboard on your frame to highlight it for your audience. It also offers an overhead mode for bird's eye view angle (you have to mount it on a stand) that's perfect for product unboxing streams and a portrait mode that shoots in an uncropped 9:16 aspect ratio for livestreaming.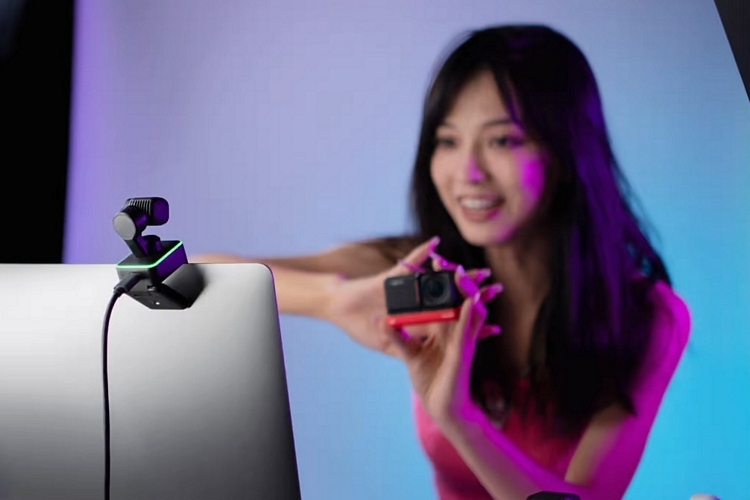 Other features include a built-in ¼-inch mount, an integrated clip (for placing on top of your monitor), and a companion app where you can dial down the frame rate, resolution, white balance, exposure, and other settings. According to the outfit, the webcam is fully compatible with Zoom, Microsoft Teams, Skype, Google Meet, and all the other popular videoconferencing apps.
The Insta360 Link is available now, priced at $299.99.