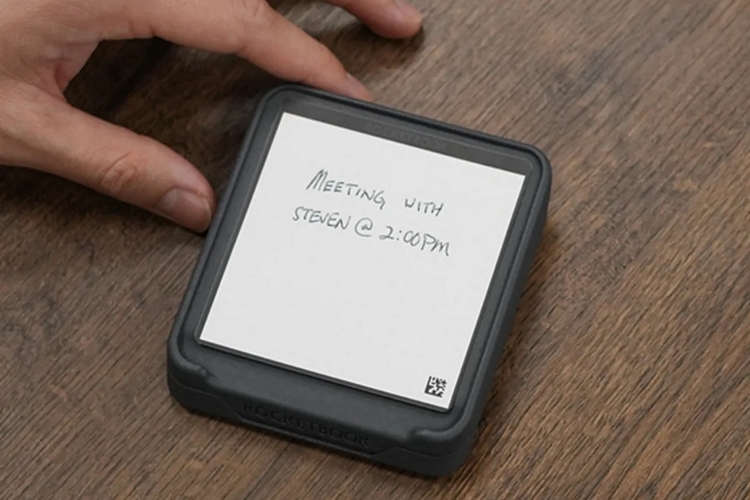 We're big fans of Rocketbook's reusable notebooks, whose pages can be easily blanked out with a simple wipe. It's easily the most cost-effective way to use physical notebooks in the digital era, making it a great gift for any student. As such, it only makes sense to use the same reusable tech with other stationery. That's exactly what the outfit is doing with the Rocketbook Reusable Sticky Notes.
Just like the outfit's notebooks, you can write on the pads using a Pilot Frixion pen and erase it completely clean with a simple wipe, allowing you to reuse the same sticky note over and over. And yes, it works with the app, too, so you can digitally store anything you write on the pads just like you can store every note and doodle you put on their reusable notebooks.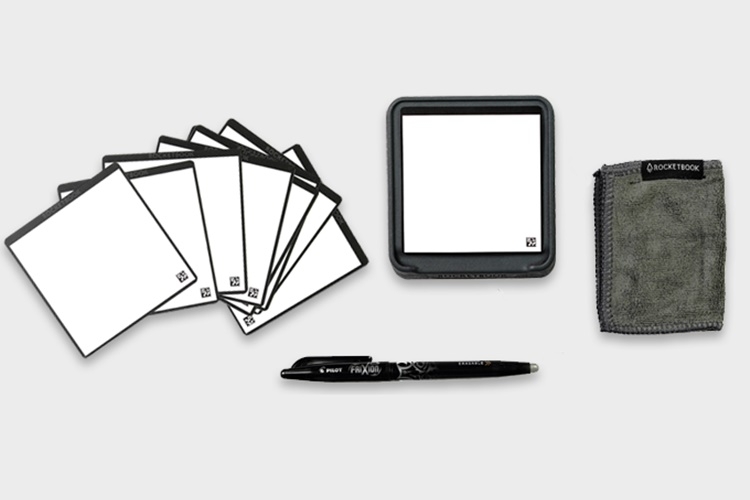 The Rocketbook Reusable Sticky Notes is made up of small note pads that measure 3.18 x 3.04 inches (height x width), so they're big enough to let you write informative notes while being small enough to easily find room to stick somewhere in your workspace. A total of 18 notepads come in each set, all of which can be kept in the included plastic storage case, so you can throw it in a bag for taking anywhere. According to the outfit, the note pad is practically indestructible as it's both waterproof and tearproof, so you won't be able to rip it much like a regular sticky note. In fact, they claim it looks brand new each time you clean it – just spritz a little water and wipe down if any traces of ink remain.
Unlike standard sticky notes, it doesn't use adhesive for sticking onto surfaces, so there's no residue left behind. Instead, the note pads use microsuction strips whose potency doesn't degrade the way adhesives do. If you find the note pads losing their suction at any point, you can easily refresh it by just rinsing with water, which should clean off any dirt that's preventing it from sticking properly.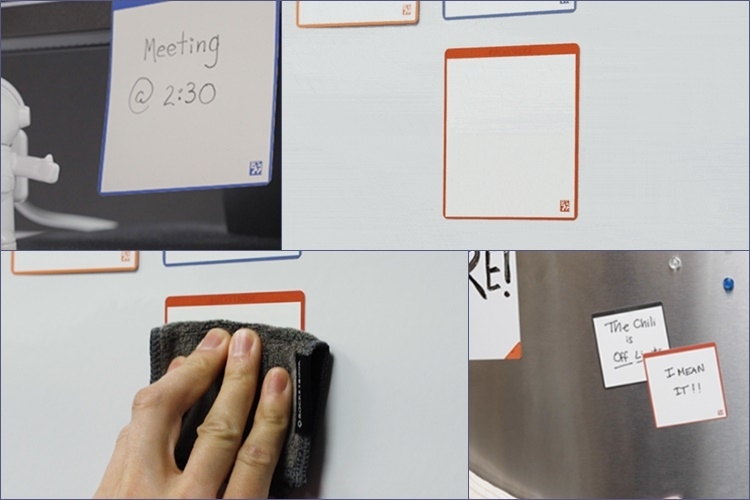 The Rocketbook Reusable Sticky Notes won't do their magic with just any pen, of course. Like the notebooks, you have to use it with pens and markers from the Pilot Frixion line, which should be fine, considering how widely available that is. Do note, using other pens means the pads won't be able to maintain their reusable design, so you're going to ruin a perfectly good pad if you do decide to doodle on it with a regular Sharpie.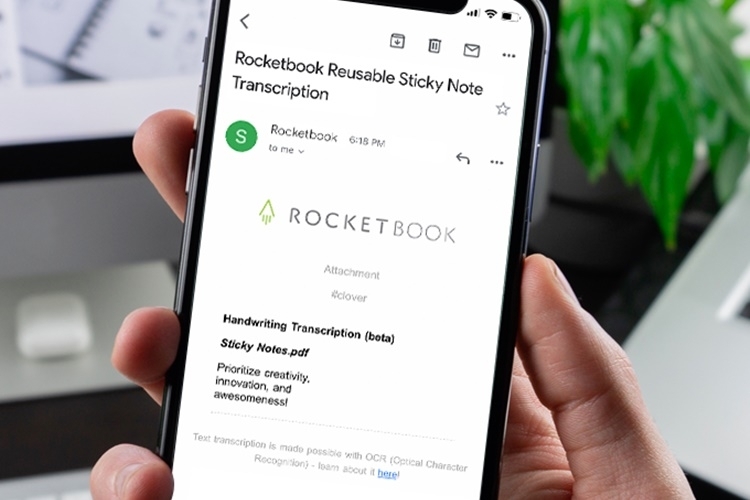 It works with the outfit's companion app, allowing you to easily digitize any notes you want to keep for posterity, with the option to save each note as an individual JPEG or PDF file. And yes, it also works with the outfit's OCR tech, so you can have your digitized note pads converted to digital texts. According to the outfit, the notes can also be sent to task management programs like Trello and Asana, in case you use those apps in you everyday workflow.
A Kickstarter campaign is currently running for the Rocketbook Reusable Sticky Notes. You can reserve a unit for pledges starting at $24.