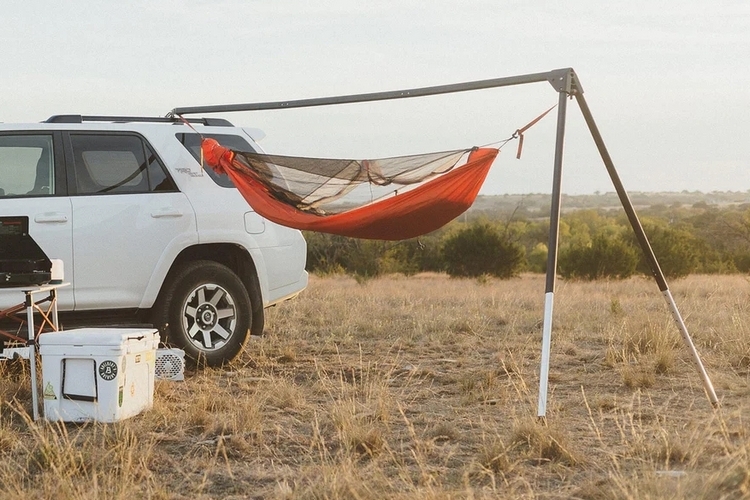 Setting up a hammock is easy enough. Just find a tree, a post, or some other similar structure to get yourself a proper spot. Problem is, there are times when you end up in a camp site with no trees in the vicinity and that's when a rig like the Kammok Outpost will come in handy.
A hammock stand, it's designed to anchor onto the side rails on your car's roof, allowing you to set up a hanging bed right next to your ride. Why not just make a standalone hammock frame? Going this route should allow for a much more compact frame, as you effectively eliminate one side of the posts, which could make a significant difference in overall size and weight.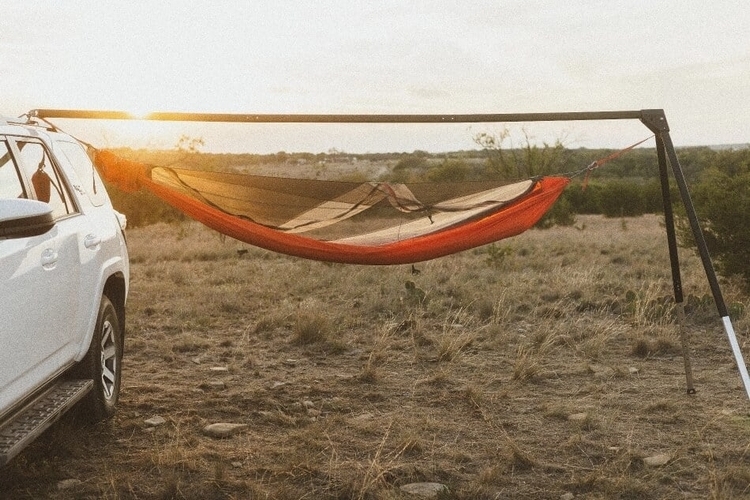 The Kammok Outpost is a hammock stand that can collapse to a package that looks like a large tripod that measures 52 inches long and weighs 22 pounds, so it's pretty substantial, albeit reasonably-sized enough to carry in the boot of your car. To deploy, you first extend the telescoping legs, assemble the three-piece crossbar, and mount the crossbar into the hitch on the roof side bar, with no need to bust out any tools. That's it. From there, you just hang your choice of hammock onto the stand, allowing you to set everything up pretty quickly, with the outfit claiming the stand should be set in around a minute (provided you preinstalled the hitch on the roof side bar).
The telescoping legs are height adjustable, so you can line up to the perfect height for your vehicle, while the ball hitch allows you to easily move the stand around the hammock's periphery, so you get a variety of options in how to position the hammock relative to your ride. Designed to withstand outdoor conditions, the frame is constructed out of powder-coated aluminum, with the included hammock connection cut in UV-resistant reinforced nylon.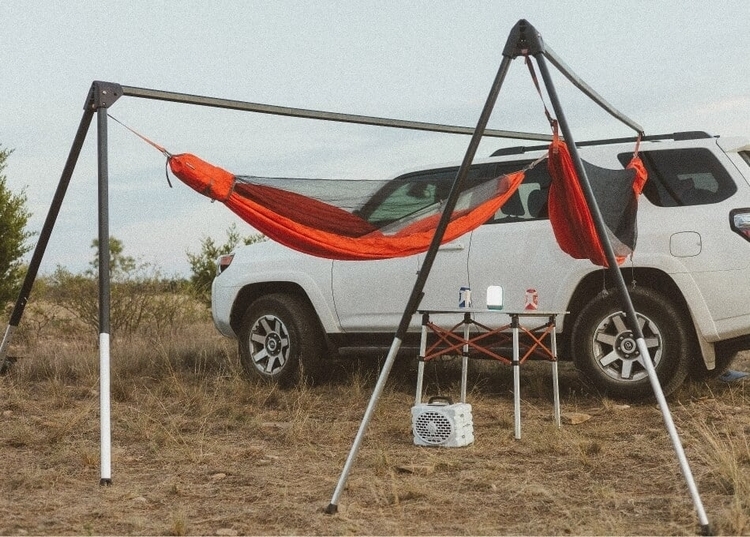 The Kammok Outpost can support weights of up to 300 pounds, so you can hang a two-person hammock on there, provided the occupants fall below the weight threshold. According to the outfit, it can mount to vehicle roof racks as tall as 80 inches and as short as 50 inches, all while fitting the majority of side rails, cross bars, and roof rack systems, so you should be able to use it with any car. Do note, while you can technically set up multiple hammock stands in one cross bar, the outfit cautions that you might want to check your particular rack's maximum weight rating, as each hammock can put a decent amount of weight on the bars.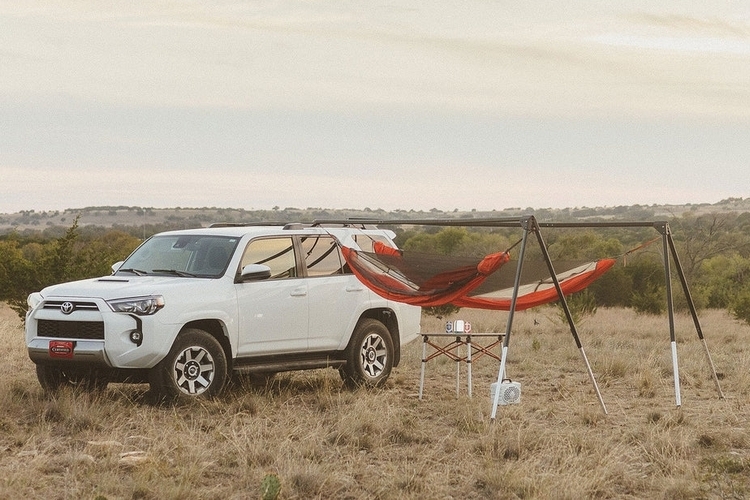 Because the assembled stand measures over 12 feet long, it should be compatible with most one- and two-person hammocks in the market, including some hammock tents. Kammok says the stand is also designed to serve as a robust tarp ridgeline, so you can use it to set up an overhead shelter on your campsite for those days with particularly unsavory weather.
Want one? The Kammok Outpost is available now, priced at $399.95.