It's already widely known that the Huracan is nearing the end of its lifecycle, with its replacement rumored to be already on the way. Apparently, though, the Huracan line is not going out quietly. In fact, it looks like it's going out with a bang with the announcement of the Lamborghini Huracan Sterrato.
An offroad version of the V10-powered supercar, the vehicle retains all the signature details of the Huracan, so there's no mistaking it for anything other than a part of the line. Except, it's fitted with styling cues traditionally found in off-roading vehicles, which should make it more suitable for driving across rugged backcountry terrains.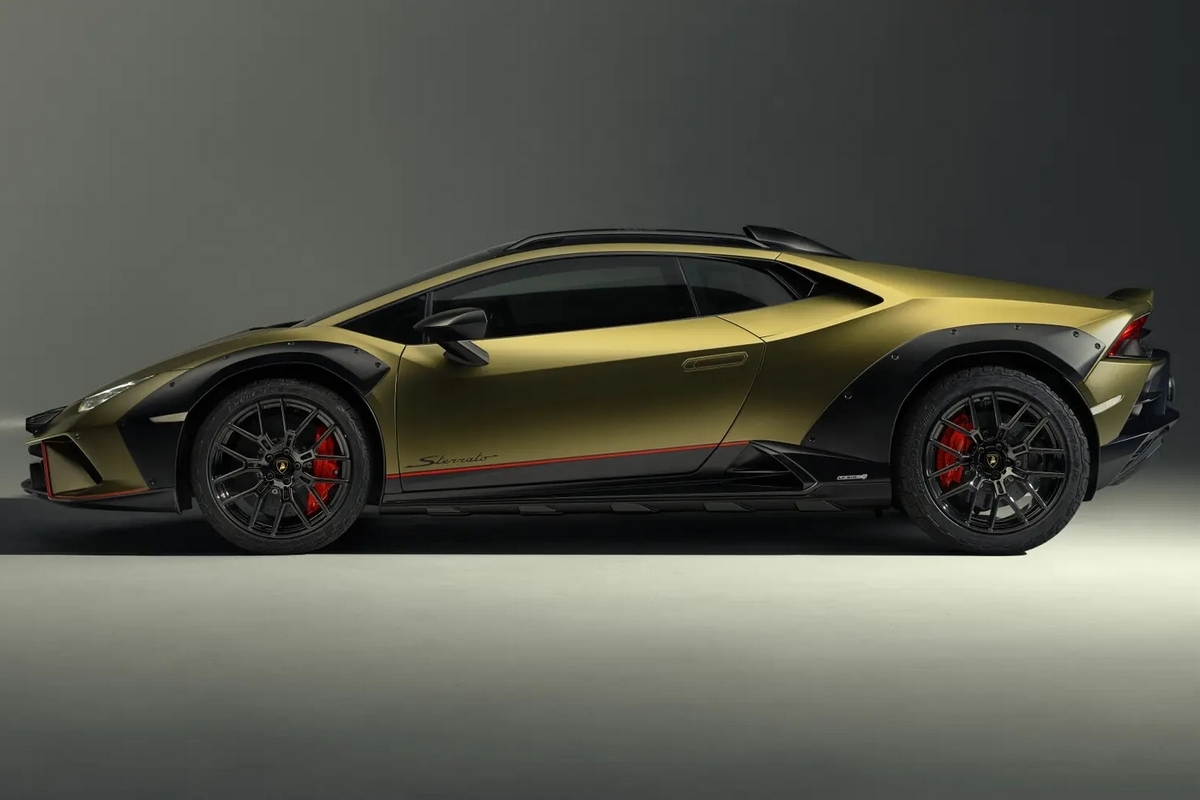 The Lamborghini Huracan Sterrato is powered by a naturally-aspirated 5.2-liter V10 that's been tuned to deliver 610 horsepower and 417 pound-feet of torque, with a seven-speed dual-clutch automatic transmission and a mechanical locking rear differential. According to the outfit, the setup can go from standstill to 62 mph in 3.4 seconds, all while reaching top speeds of 162 mph. The suspension system, naturally, required an overhaul to make the car viable for deserts, trails, and other backcountry terrain. As such, the ride height, front track, and rear track have all been increased, same with the front and rear wheel travel, ensuring the wheels can keep contact with the ground even while you drive at high speeds. They also reduced the spring stiffness, reduced the damper forces, and recalibrated all the systems, from traction control to ABS and more, ensuring it's perfectly suited for the rigors of the offroad.
Visually, there are notable changes that hint at its offroad capabilities. These include the flared wheel arches, nose-mounted front lights, beefed-up side skirts, and even side rails on the dramatically-dropping roof. While it's not easy to see, the vehicle also gets aluminum underbody protection out front, ensuring you can drive it through all sorts of obstacles unscathed.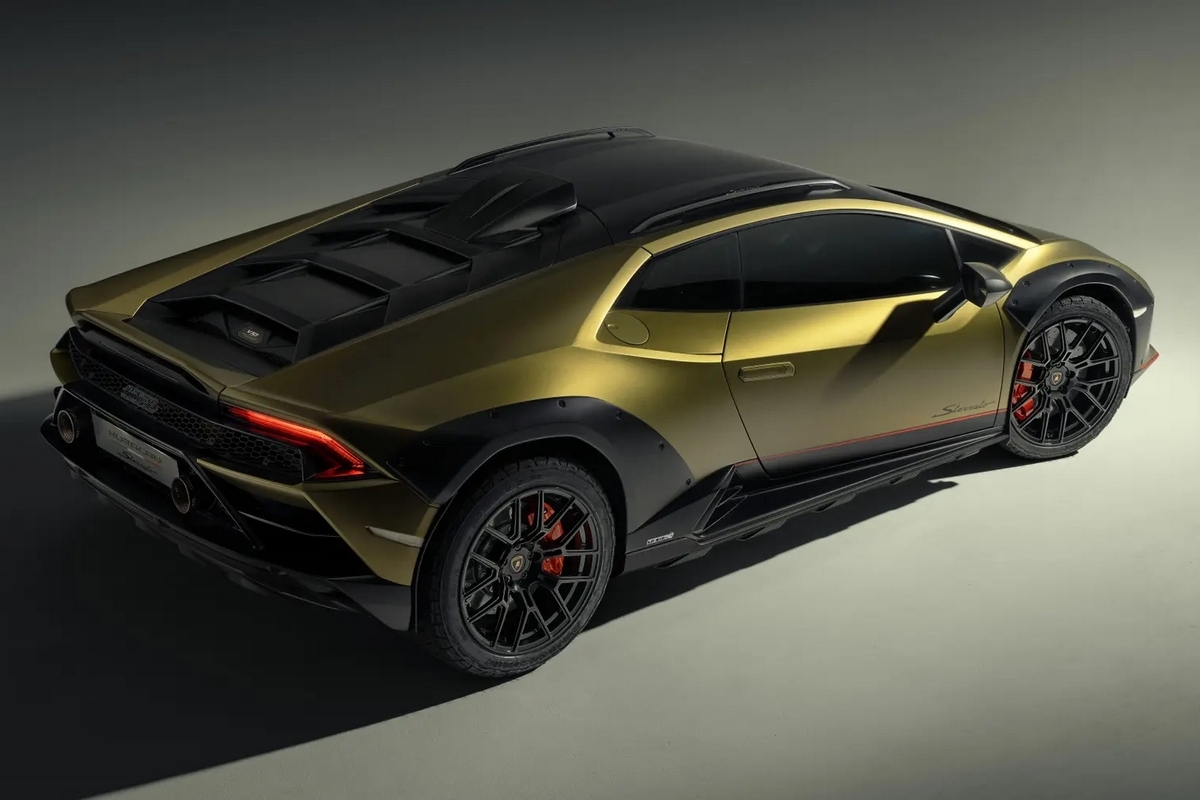 The Lamborghini Huracan Sterrato has a new Rally mode that you can engage when you need the car to be perfectly calibrated for rough grounds. In this mdoe, the system recalibrates to deliver enhanced grip and handling, allowing you to better maneuver through mud, rocks, and whatever else lies on the trail. It uses custom-developed Bridgestone Dueler AT002 run-flat tires that, the outfit claims, have been specially engineered for performance on both gravel and tarmac, while aluminum monobloc pistons and carbon ceramic discs keeping the 19-inch wheels in check when you need to do a sudden stop.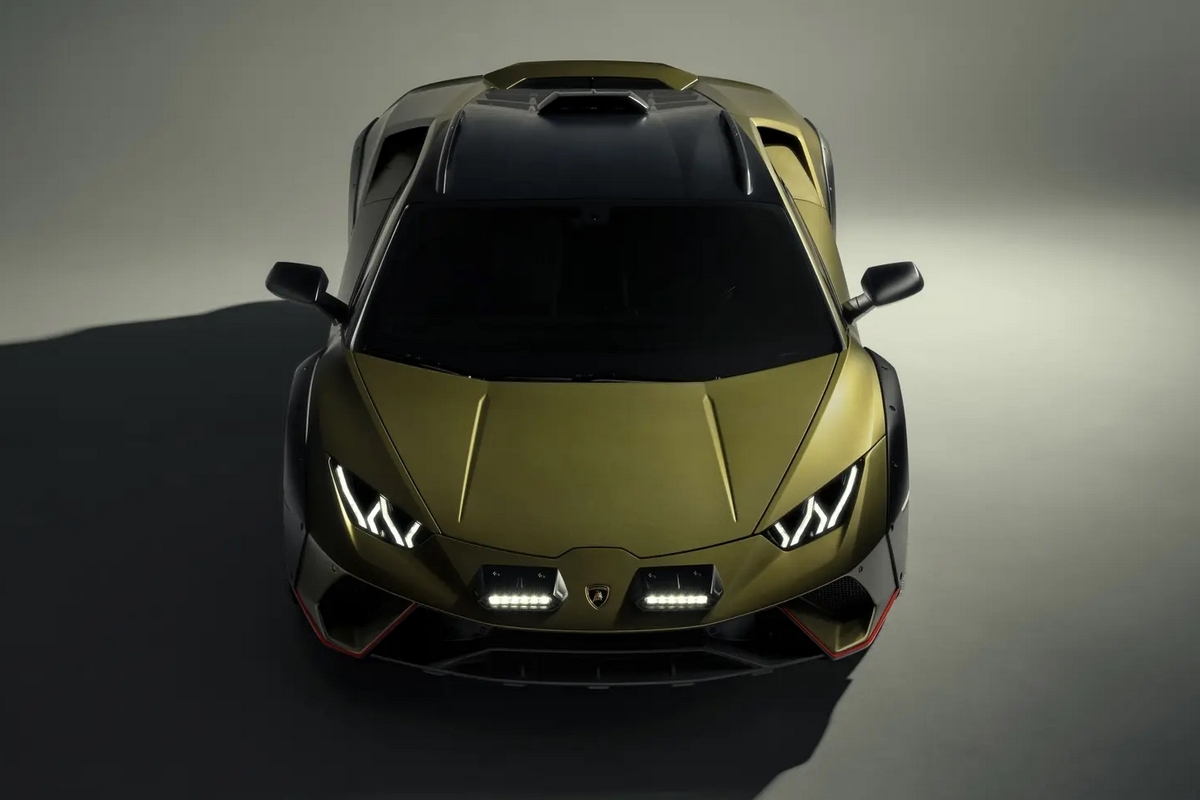 Inside, the cabin doesn't really look like your typical Huracan. The touchscreen infotainment system, for instance, gets redesigned graphics, with options to display outdoor-friendly instruments, such as an inclinometer, a steering angle indicator, a compass, and a geographic coordinates indicator, while the "Verde Sterrato" Alcantara upholstery gives it its own look. Other features include Amazon Alexa voice control (for AC, nav system, sound system, and more), a Drive Recorder feature, and support for both Apple CarPlay and Android Auto.
The Lamborghini Huracan Sterrato comes out in February 2023. Only 1,499 units will be made, although you'll have to inquire directly if you want to know pricing.