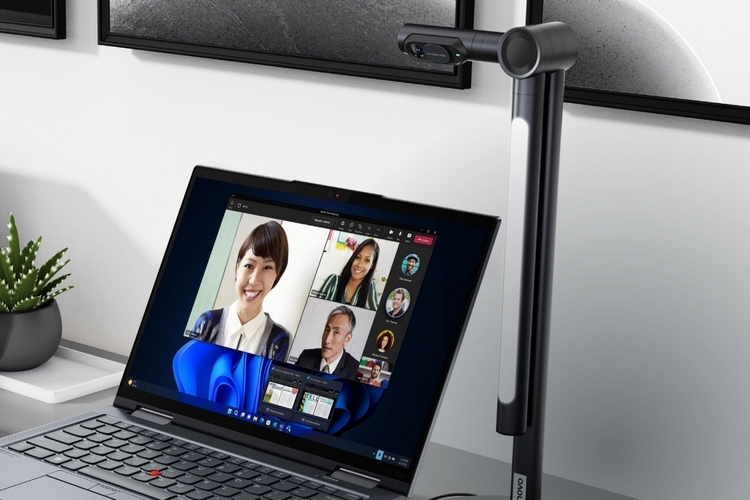 Desk lamps are great, allowing you to illuminate targeted sections of your workspace. Problem is, they don't do anything else, which make them just a tad out of place in modern workspaces where multi-tasking is the name of the game. Things just work better when they do a whole host of things nowadays and the Lenovo Go Desk Station looks to change that for your standard desk lamp.
At first glance, it looks like any modern desk lamp. In fact, it looks like a smaller version of the Dyson Lightcycle, with its narrow vertical stand and movable light arm. Except, in this case, the lamp is being billed as a 5-in-1 workspace accessory, so it's designed to do a bit more than illuminate the keyboard you're typing on, the circuit board you're working on, or the pocket knife you're cleaning during your lunch break.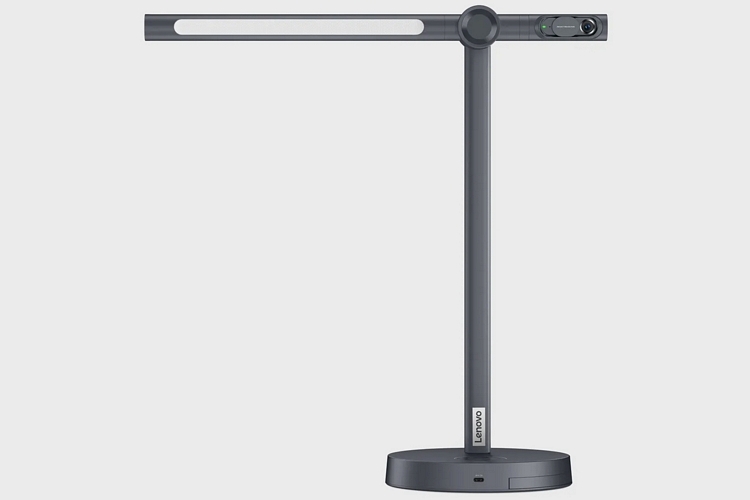 The Lenovo Go Desk Station is made up of a round base, a vertical stand, and two rotating arms (one long, one short) at the top. The long arm serves as the actual lamp, with a row of LEDs installed across its length providing the necessary illumination. You can adjust the lamp arm across a variety of angles, so you can have it facing anywhere on the desk, behind it, above it, and even in front of it, making this an extremely versatile desk lighting solution. A touchwheel at the base allows you to easily adjust brightness up to 1,600 lux, with three color temperature options (3,000K, 4,500K, and 6,500K) to match the light with the time of day. Similar to Dyson's lamp, you can set it to do the temperature switching automatically.
The short arm is actually a dock designed to fit Dyson's Go 4K Pro Webcam, which can be included in a bundle with the desk lamp. Similar to the lamp arm, the camera arm can be moved across a variety of angles, giving you more options in webcam placement than the usual clips you use to mount the webcam on top of your monitor. Yes, it comes with a webcam clip, too, if you prefer mounting the webcam that way. Webcam features include 4K video at 30 fps, three field of views (90, 78, and 65 degrees), 5x digital zoom, HDR support, and various AI capabilities (autofocus, autoframing). It comes with a built-in mic that supports 48kHz sampling rate.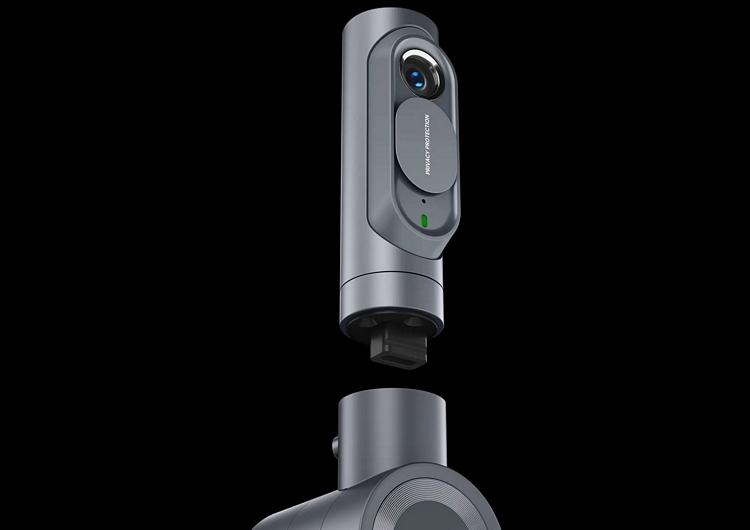 The Lenovo Go Desk Station also serves as a handy charging station for your desk. There's a pop-out 15W charging pad for wireless charging of Qi-compatible devices, a 20W USB port for wired charging, and a 65W USB-C port you can use to keep feeding power to your laptop as you go about your workday. Additionally, you get two USB 3.1 slots for charging even more devices and an HDMI 2.0 slot for the webcam output.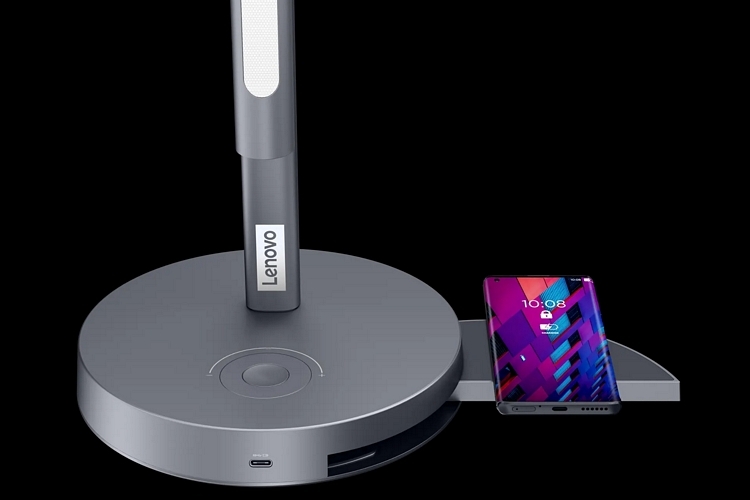 Hopefully, we can find out more about what other things the Lenovo Go Desk Station can do when it gets its official debut at CES 2023 at the start of next year. It will hit shelves starting in March, priced at $329.