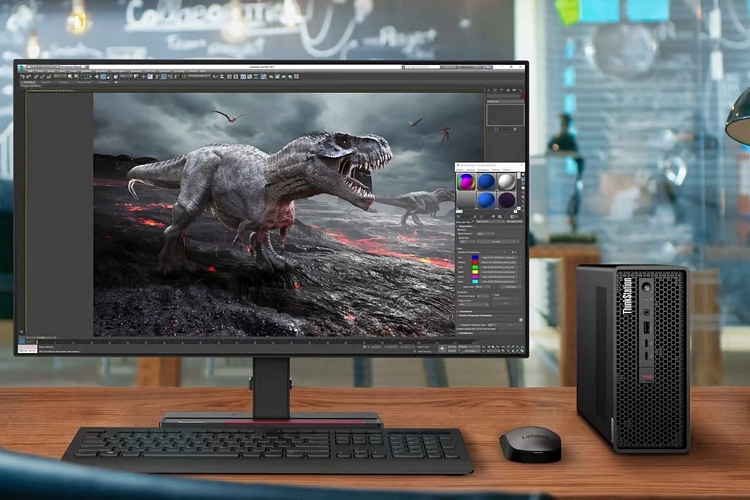 Desktop workstations have long been staple machines in many offices, giving professionals the kind of processing power to run the most complex CAD and BIM applications. However, with many office workers shifting to a work from home schedule, it only makes sense to start seeing those same workhorses make their way to people's homes. The Lenovo ThinkStation P360 Ultra is designed with those professionals in mind.
Unlike typical desktop workstations, this graphics powerhouse is clad in a compact form factor, making it easy to integrate into the most limited workspaces at home. While it's not the outfit's first small form factor workstation, it is significantly lighter than their previous efforts (15 percent less weight, in fact), all while outperforming previous generations of compact workstations by over 50 percent.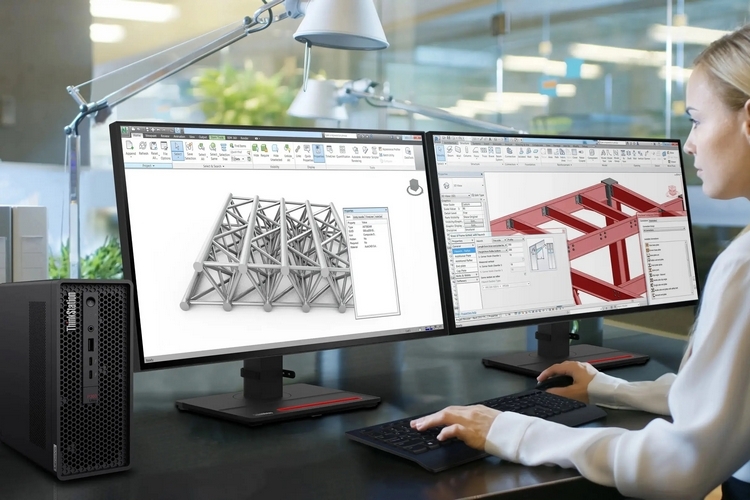 The Lenovo ThinkStation P360 Ultra isn't as small as the outfit's smallest workstation, which would be P360 Tiny, so it's not quite the most space-saving option you can get in the category. What it adds in size, however, it more than makes up for in power, packing in more processing muscle to handle any rich entertainment content, virtual reality experiences, or massive datasets you can throw its way. It starts off with your choice of 12th-gen Intel Core processor, including a high-end 16-core, 125-watt CPU, along with up to 128GB of DDR5 RAM and up to 8TB of M.2 SSD storage. Yep, all that in small form factor case.
As for the graphics, it offers integrated UHD Graphics 770 on the low end. of the lineup. Given that you're using this for professional work, of course, you'll probably want something better, so you can opt for either an RTX A5000 with 16GB of VRAM or an RTX A2000 with 12GB of VRAM. They manage to fit all that by using a dual-sided motherboard that's mounted in the middle of the chassis, which, according to the outfit, helps promote improved airflow when combined with the onboard fan-based cooling system.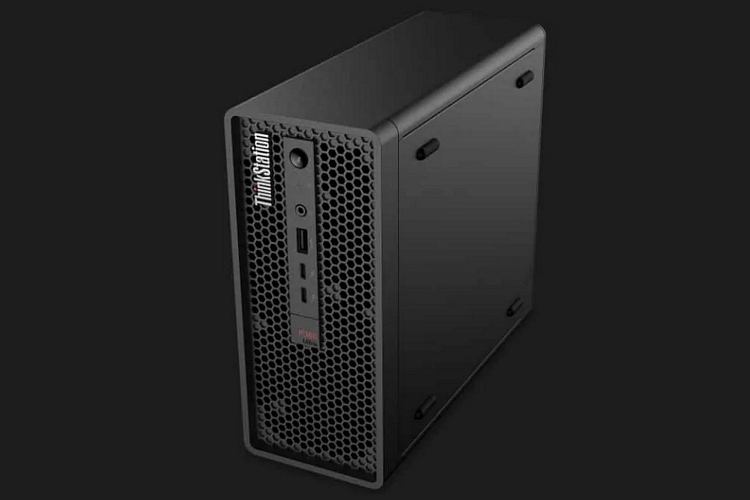 The Lenovo ThinkStation P360 Ultra supports up to eight displays simultaneously, so you can just imagine the kind of workload that GPU can handle, all while coming with two Ethernet ports (one 2.5GbE and one 1GbE), so you can have two separate connections to different networks you can switch to as needed. It comes with two Thunderbolt 4 ports, three DisplayPort connections, five USB-A slots, and, of course, wireless connectivity options (Wi-Fi 6 and Bluetooth 5.2). So yeah, it's as well-equipped as you can ask for from a compact PC.
If you're curious how compact it is, the dimensions are 8.7 x 7.9 x 3.4 inches (depth x height x width), so it's small enough to fit behind the monitor if you need it out of the way. Since homes can be a hazardous place for sensitive electronics, the machine has been ISV-certified to MIL-SPEC standards, so it should survive the inevitable battlefield engagement with your children, pets, and otherwise clumsy individuals around the house.
The Lenovo ThinkStation P360 Ultra comes out later in the month, priced starting at $1,299.