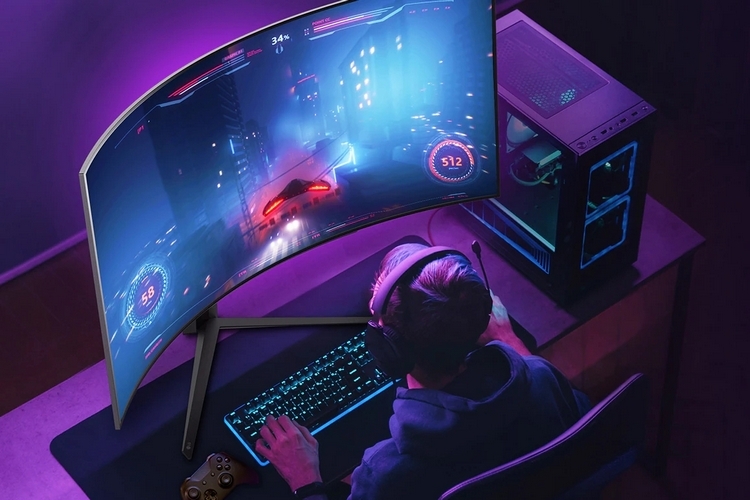 Remember when you thought a 120Hz monitor is all the monitor upgrade you'll ever need for the better part of the next ten years? Yeah, that was fun while it lasted. Truth is, these darn companies just make better and better panels that will make you want to upgrade all the same. If you're feeling the itch for an ultrawide curved monitor, for instance, we have a feeling you'll be interested in the LG UltraGear 45-Inch Curved OLED Display.
Billed as "the world's first 240Hz refresh rate OLED monitor," it's, pretty much, at the cutting edge of modern display technology, allowing you to enjoy 240 frames per second of your favorite games. That way, all the extra frames you're able to squeeze out of your RTX 4090 get put to good use, giving you the smoothest visuals, regardless of what title you're playing.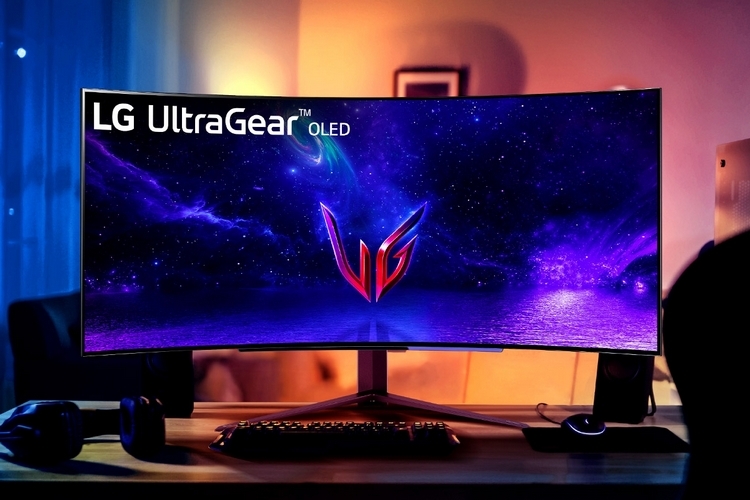 The LG UltraGear 45-Inch Curved OLED Display has a 45-inch panel with a 3440 x 1440 resolution, a 21:9 aspect ratio, and an 800R curvature that looks ideal for immersive gaming. According to LG, the monitor was designed with gaming in mind, so it's tuned to deliver the best picture experience for modern video games. That gaming-centric design, of course, should explain the aforementioned 240Hz refresh rate, which should let you display all the frames that your GPU can throw its way, as well as a 0.03ms response time, adaptive sync (it dynamically synchronizes the refresh rate to the GPU's frame rate), and compatibility with both Nvidia G-Sync and AMD FreeSync Premium alike to minimize image tearing, regardless of whether you're Team Red or Team Green.
The OLED panel boasts an impeccable picture quality, delivering a 1.5M:1 contrast ratio, HDR10 support with 98.5 percent DCI-P3 color coverage, and an anti-glare coating that minimizes any kind of light reflection to keep you focused on the action. That panel is flanked by ultra-thin bezels that make the whole thing look practically borderless, too, creating quite a stunning centerpiece for your PC gaming setup.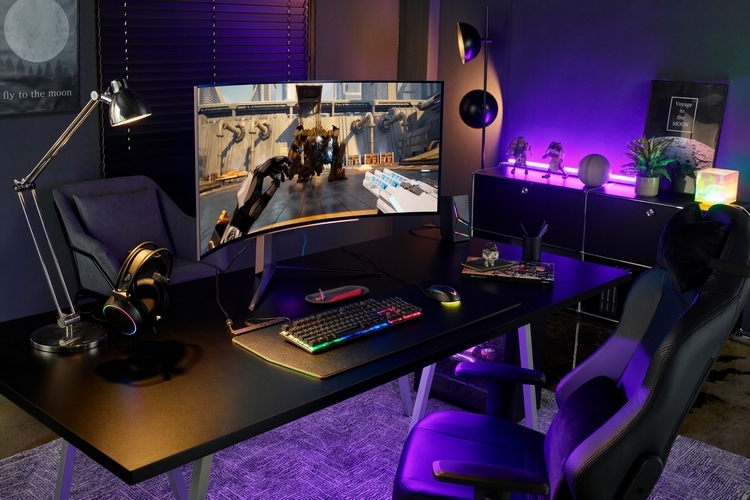 The LG UltraGear 45-Inch Curved OLED Display has a 178-degree viewing angle, so you can enjoy it from a variety of angles, although there's only one place you'll really want to be sitting in while using this, which is front and center, considering the panel's curved shape. It has ports for HDMI 2.1 and DisplayPort 1.4, both of which support 240Hz refresh rates, ensuring you can enjoy high framerates, regardless of which cable you use. There's no onboard speaker, although it has a headphone slot, complete with support for DTS Headphone: X for accurate spatialization and localization in 3D audio over headphones.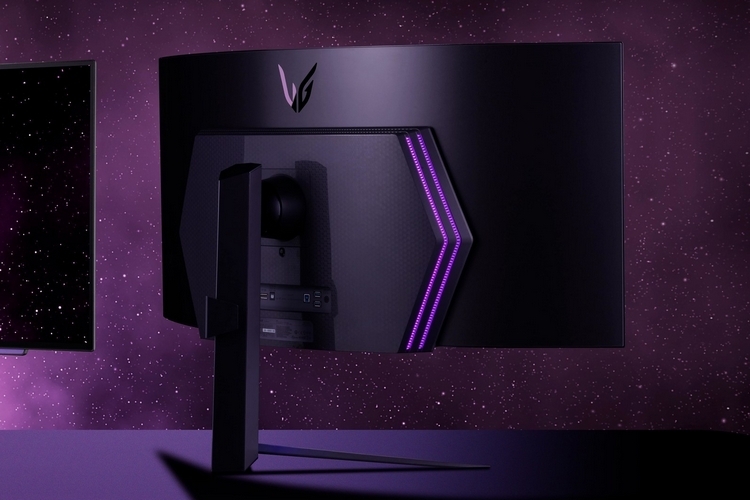 The included stand comes with tilt, height, and swivel adjustments, so you can easily tailor it to support the most ergonomic posture. According to the spec sheet, it can tilt anywhere from five to 15 degrees and swivel from -10 to 10 degrees. It's detachable, too, with VESA DSC compatibility for use with other stands and mounts.
The LG UltraGear 45-Inch Curved OLED Display is now listed for preorder, priced at $1,699.99.