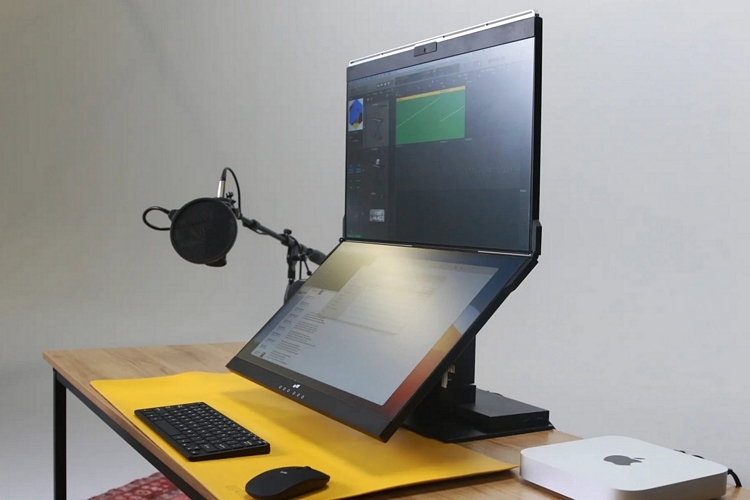 Side by side monitors have long been the way people use two-display setups, essentially extending their desktop workspace horizontally. However, doing that requires a pretty wide desk, which just isn't viable in a lot of smaller work-from-home setups. The Mobile Pixels Geminos X offers a more space-efficient alternative to use two monitors at home.
Instead of putting monitors side-by-side, the dual-display system stacks one monitor on top of the other, so they use up vertical instead of horizontal space, allowing them to make the most of even smaller workspaces. Want to use it to extend your desktop like a typical two-monitor workspace? This will do the trick. Want to use your video editing app with a 16:18 aspect ratio, so you can put the timeline in its own screen? This can do that, too, among a whole host of potential uses.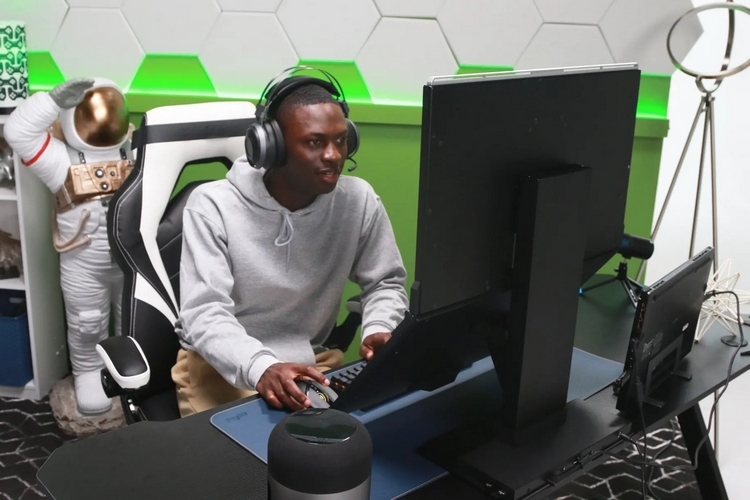 The Mobile Pixels Geminos X consists of two 24-inch monitors that are vertically stacked, creating a screen real estate that's taller than it is wide. Each monitor comes with a 1440p resolution, 75Hz refresh rate, and 300 nits of brightness, along with a 1,000:1 contrast ratio, 99 percent SRGB coverage, and an 89-degree viewing angle. Basically, they're two rather standard monitors with a hinged connection that allows them to fold at an angle, so that the overall image kind of curves in a more ergonomic fashion, similar to the portrait mode on Samsung's 55-inch Odyssey Ark. Even better, they can fold close on top of each other similar to a laptop, allowing you to tidy up the workspace while keeping dust off from the displays when they're not in use.
You can connect your PC to the monitor via a single cable if you use a Mobile Pixels driver. To the unfamiliar, the outfit's main product are miniature monitors that you can use to make dual-screen and triple-screen laptop setups, which requires a specific driver to use. In case you don't want to use that driver, you can also run separate cables to each monitor, which comes with support for both HDMI and USB-C.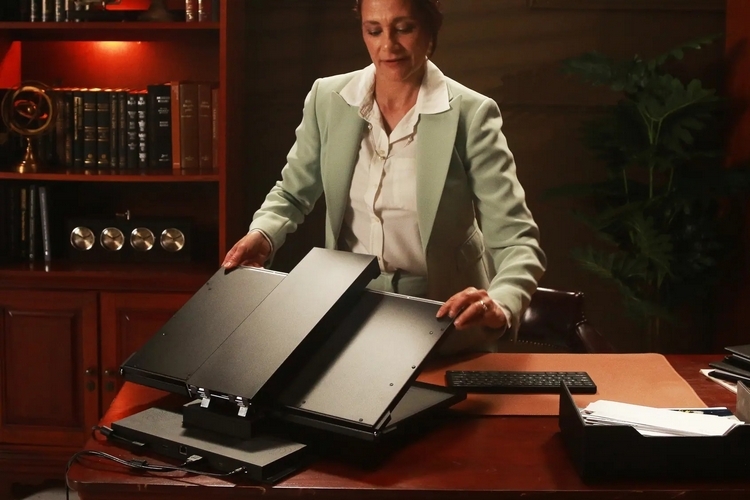 The Mobile Pixels Geminos X comes with a 1080p webcam, so you won't need any extra hardware for your videoconferencing needs, as well as built-in 8W speakers if you want to watch shows and movies. The webcam, by the way, is situated at the top monitor, so it can be titled at an angle to properly capture you in the frame. Granted, this means you'll be showing up to your video meetings at that classic MySpace angle, which may be good or bad, depending on your personal tastes.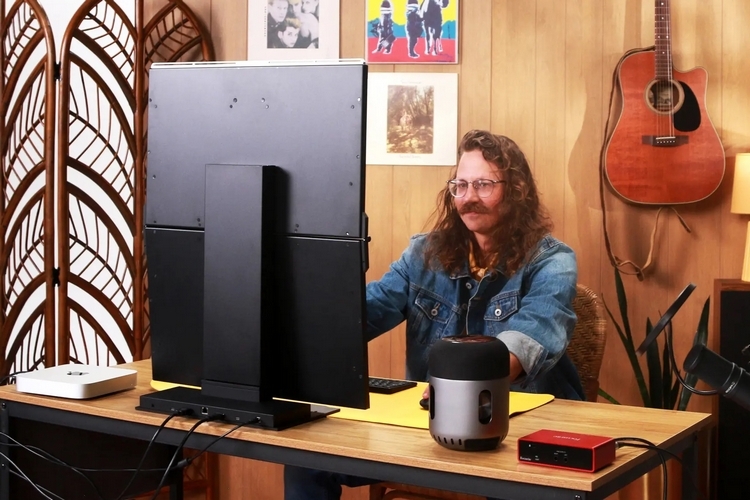 The base of the monitor stand comes with a gaggle of ports, too, namely two USB-A, two USB-C, Ethernet, two HDMI, memory card slots, and a 3.5mm audio jack, so you can use it as a port hub. Oh yeah, it supports USB-C passthrough charging, so you can recharge your laptop straight from the monitor.
A Kickstarter campaign is currently running for the Mobile Pixels Geminos X. You can reserve a unit for pledges starting at $649.