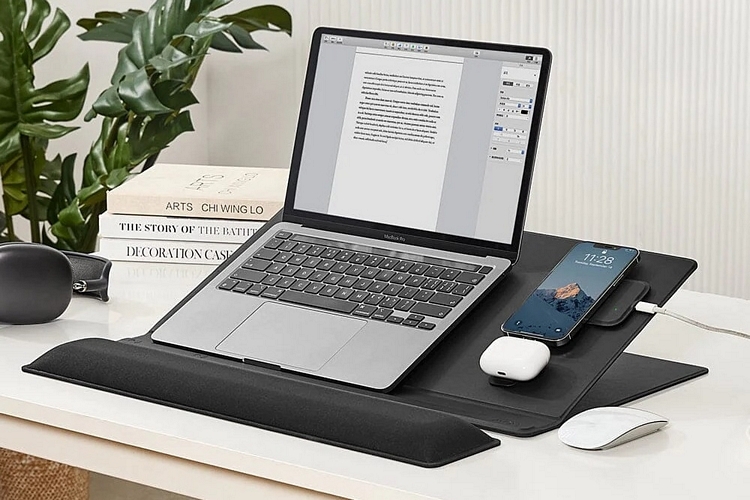 It looks like any desk mat that you can use as a protective layer for your desk, while also helping to organize your gear. Except, the Moft Smart Desk Mat is actually a cross between a protective desk pad and a laptop stand, as you can raise its surface at a tilted angle to promote a better working posture while you get stuff done.
That's right, this desk mat comes with a kickstand in the back, allowing you to use it in entirely new ways. Need a laptop stand to raise your notebook's monitor to eye level? This will do the trick. Need an angled drafting board while you sketch designs on your drawing tablet? This works for that, too. Basically, you can use to hold anything you want at a better viewing angle, making it usable for watching videos on a tablet, reading a textbook, and all sorts of other stuff.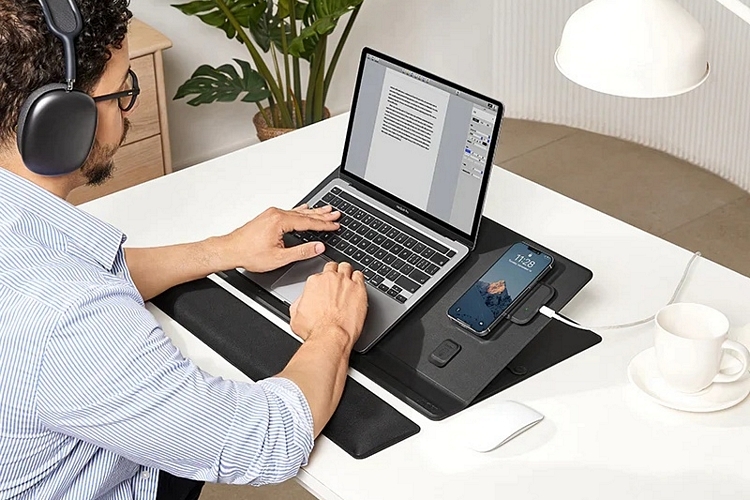 The Moft Smart Desk Mat can be used like a small desk pad where you can lay down your keyboard and mouse, so they don't damage the desk whenever you move them around. Except, it's designed to do a lot more than that. By sliding the built-in kickstand, for instance, you can raise the mat surface to a number of angles, allowing it to serve as a stand when you set down your laptop or tablet on it. According to the outfit, it can be locked in at 25 degrees (ideal for typing), 45 degrees (ideal for viewing), and 60 degrees (ideal for reading).
It's made from vegan leather, so everything looks premium without the downsides of actual animal hide. Inside the leather exterior, though, it uses fiberglass and metal sheets to give the mat shape and structure. Dimensions are 19.8 x 11.8 x 0.3 inches (width x depth x thickness).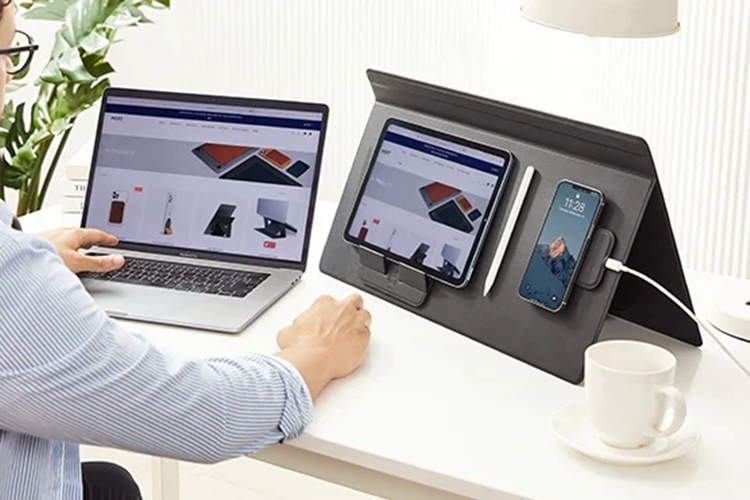 The Moft Smart Desk Mat also comes with optional magnetic add-ons that you can snap onto any part of the mat's surface for holding much more than your tablet or laptop. If you're using a smaller tablet that sits way too low on the stand, for instance, you can use the tablet holder accessory to place it at a higher position. There's also a phone sticker that you can add to the back of your phone for snapping it onto the mat surface, as well as MagSafe Wireless Charging Pad for iPhone users. They also offer cable organizers, so you can neatly run charging and data cables to any devices you have on the mat.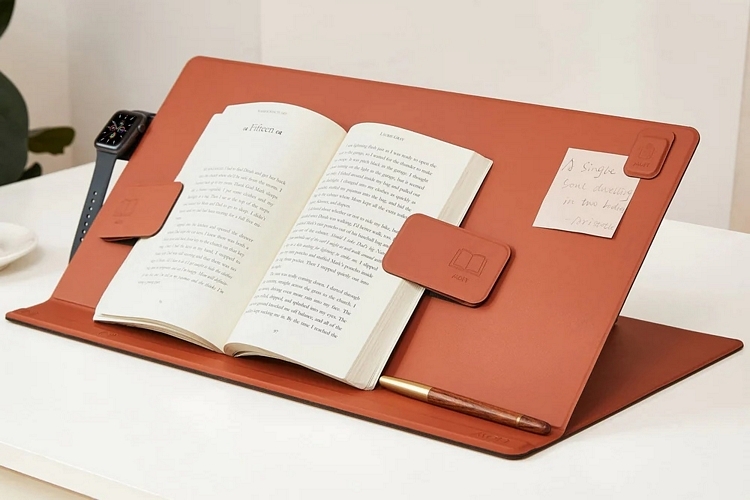 For reading printed matter on the mat, they offer book holders that secure the book from the left and right sides, while memo holders allow you to clip single sheet notes and other documents on it. Lastly, there's also an Apple Watch holder, which places the smartwatch along the side of the mat. Basically, it's a stand you can use to hold all your devices with screens (and other reading materials) in one place.
The Moft Smart Desk Mat is available now, priced starting at $128.