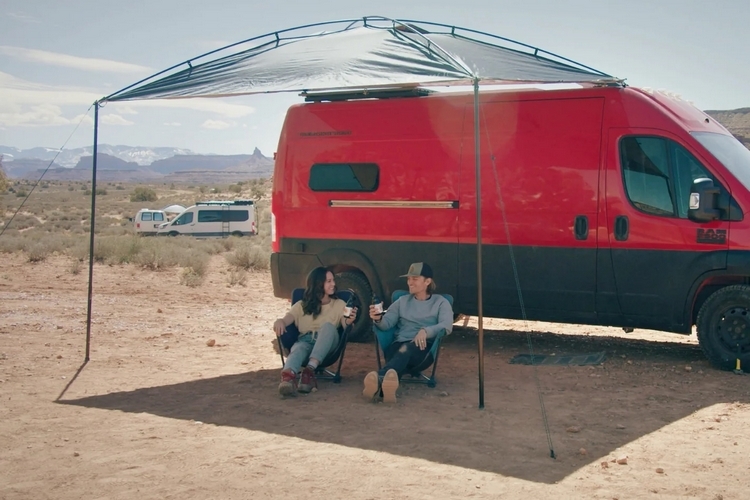 A few years ago, Moon Fabrications debuted their roof rack awning, which you can keep in the boot of the car and only set up whenever you need a shade. What car owner wouldn't want one? Only problem is, at 9 x 7 feet, it doesn't get you the biggest shade to set up under. That's why with the Moon Fabrications MoonShade XL, the outfit is making their awning a bit bigger.
How much bigger is this awning? They gave it an extra two feet in depth and three feet in width, so it can cover a decent amount of extra room, giving you a larger place to set up a lounging area, an outdoor kitchen, or whatever else you need to protect from the elements. More importantly, they did that while maintaining a very compact collapsed size, allowing the whole thing to fit in a bag around the same size as a rolled-up yoga blanket. Very convenient.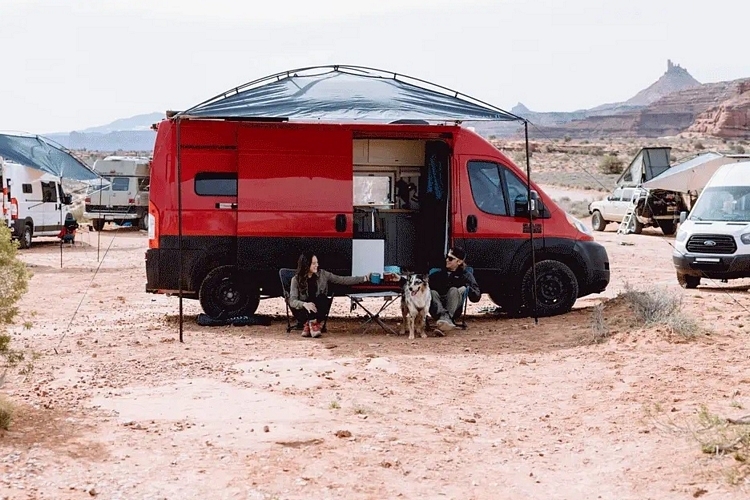 The Moon Fabrications MoonShade XL measures 9 x 12 feet (depth x width), giving it a total coverage of 108 square feet, a big upgrade from the 63 square feet of the standard version of the awning. How big is that? MoonFab says it's large enough to accommodate a regulation-sized tennis table with plenty of space for the players to serve, so that's a fairly nice amount of shaded space. It retains the same modular and packable design, too, allowing it to be set up by two people in under five minutes, so you can pitch a big shade in your campsite in very little time. And yes, it uses the same anchor mounting system that allows you to install it without special brackets or adapters, making it compatible with any car with a mounting surface of 9 foot or longer.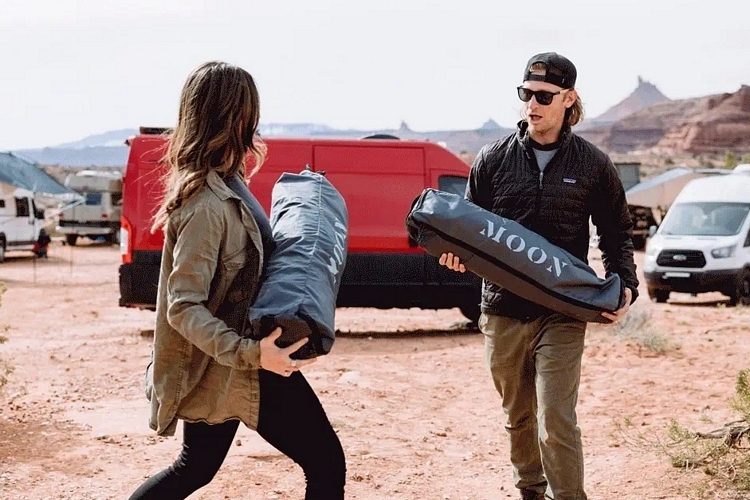 According to the outfit, they've beefed up the stitching, tension poles, support poles, and stakes in this version to ensure it can handle the bigger and heavier awning. They also added an expandable vent in the middle, ensuring high winds can pass through the awning, so you don't end up with a mess on particularly windy days.
A Kickstarter campaign is currently running for the Moon Fabrications MoonShade XL. You can reserve a unit for pledges starting at $495.