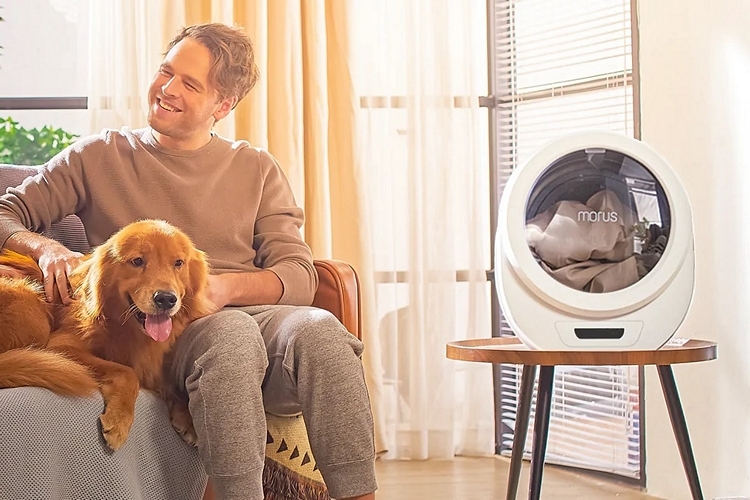 Sometimes, we need to dry clothing items in a jiffy. Maybe your socks got wet from the rain, maybe you spilled some water on your shirt, or maybe you dropped your beanie on a puddle. Whichever the case, there's no real option to dry things quickly, so you either throw it in with the rest of the laundry or hang it some place where it can dry. The Morus Zero changes that.
A countertop tumble-dryer, it gives you a small appliance that can quickly dry clothing items in 15 minutes, giving you a quick option that doesn't involve a trip to the local laundromat. No need to microwave those socks, use a blow dryer on that shirt, or hang a garment in the sun to get it to dry off – just throw it in this thing, let it run for a few minutes, and you're set.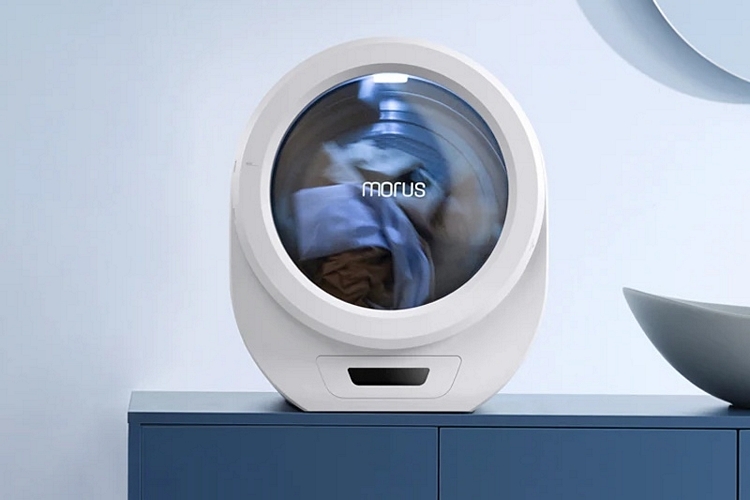 The Morus Zero is a countertop appliance that looks more like a large air-fryer than a miniature tumble dryer. Measuring 19.3 x 16.3 x 20.8 inches (height x width x depth), it's compact enough to place on tables, counters, and larger shelves anywhere in the house, all while being light enough at 28.7 pounds to move around wherever you need it. More importantly, though, it works fast, using its patented Vacuum+ technology to dry clothing items in around 15 minutes, which, the outfit claims, is 60 percent faster than conventional dryers. You don't need to time it, as an onboard sensor will detect whenever all items inside have properly dried, which will trigger it to automatically stop. In case you don't remove the garments immediately, the device will perform periodic cycles designed to decrease any wrinkles and creases in the items.
According to the outfit, their drying technology creates a low-pressure environment inside the tumble, which is combined with the 43.5 mph airflow, causing water to evaporate even at lower temperatures for a more efficient drying function. Up to eight shirts can fit inside the appliance, too, allowing you to dry a decent amount of items each time out, with all evaporated water collected on a slide-out tray that you can take out afterwards, so there are no vents that can create hot spots around the room.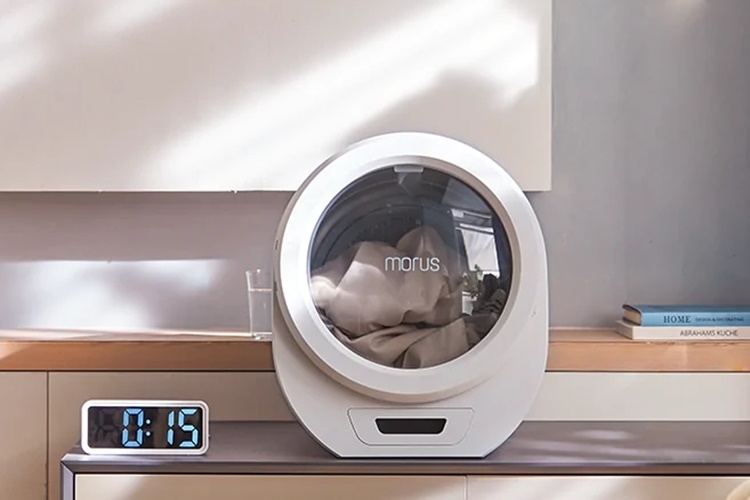 The Morus Zero comes with eight operating modes, including different settings for silk garments, towels, and shoes. There's also a Sanitize mode that will activate the built-in UV sterilization, making it useful for clothing items you suspect may be a little nasty (like underwear or socks), while the Smart mode allows the onboard AI to detect what kind of setting to run all on its own. When drying shoes, by the way, it comes with an included shoe rack, so any dirt in your shoes don't end up getting left in the tumble.
Features include an onboard control panel with child lock, a stainless steel tub that prevents snagging, and a magnetic lint filter for easier maintenance. It comes in two colors: chalk white and lava gray.
The Morus Zero is available now, priced at $599.99.