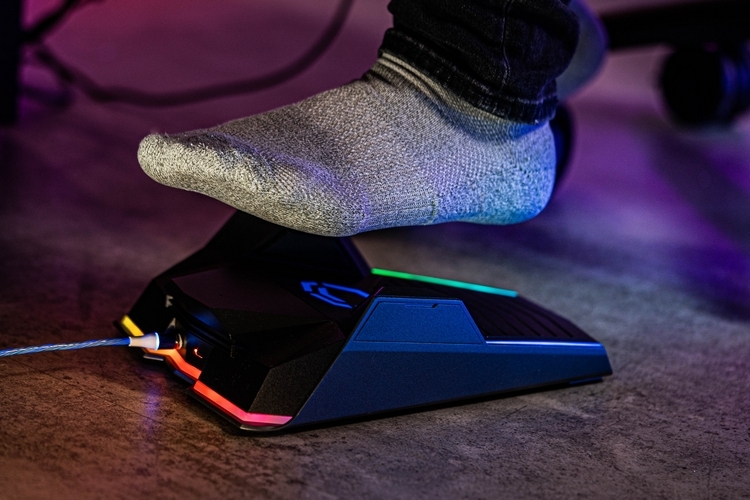 Gaming on a mouse and keyboard is fun. Mispressing keys during a clutch moment in the game because there are so many darn keys on your gaming keyboard, on the other hand, not so much. What if you can offload those game-changing controls to a dedicated controller away from your keyboard instead? That's the idea behind the MSI Liberator, a foot pedal for gaming.
That's right, MSI made a foot pedal that you can use for three different in-game controls that you want to have available somewhere other than your keyboard or mouse. No more mistakenly pressing the letter next to whatever key you're supposed to tap – just put that control on the foot pedal and make sure you can initiate the action with proper precision.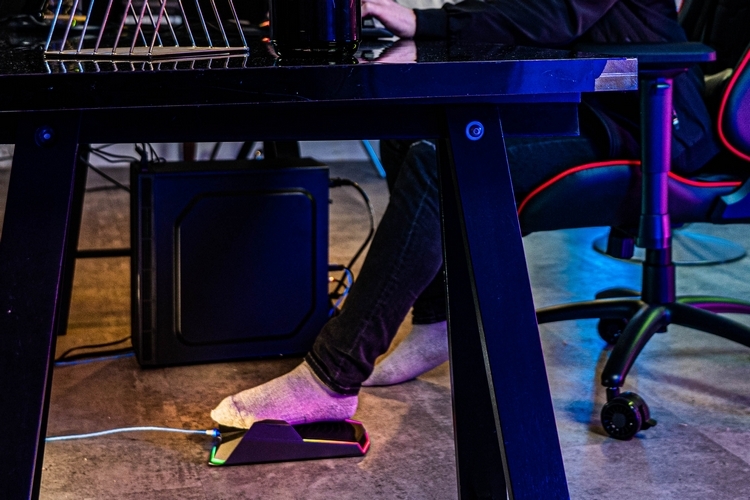 The MSI Liberator is a "high-end, tactical foot pedal" designed for PC gaming, with three programmable actions, allowing you to offload a trio of vital controls to a dedicated controller. No, you won't have to double press, long press, or half press the pedal to trigger three different actions, which would just make it more difficult than a keyboard. Instead, pressing on the main pedal carries out just one action, while shifting your foot to the left or right triggers two other actions, respectively (there are buttons on the right and left side guards flanking the pedal).
The main pedal is mounted on a housing with guards on either side, ensuring your foot never accidentally falls off the side. That housing uses an internal metal frame to ensure it holds up to your large, stinky foot stepping on it multiple times throughout the day, too, while a weighted construction keeps it from slipping whenever you make sudden forceful steps during intense in-game moments.
The MSI Liberator uses Omron D2F-01F switches for its three buttons, which are rated for over 10,000,000 clicks, so you should be able to use this through plenty of games over many years. It boasts a 100ms response time, too, which should make it one of the fastest foot pedals in existence. The left and right guard buttons use replaceable magnetic key caps, by the way, with three sizes for each side in tow, so you can choose the proper key cap that's most responsive to your particular foot shape and size. According to MSI, it's compatible with any PC game running on Windows 7 or higher, all while also being usable with non-gaming PC apps, in case you find the use for a foot pad during streaming (it could make a viable alternative to the Elgato Pedal), video editing, or typing formulas on an Excel spreadsheet. Or something.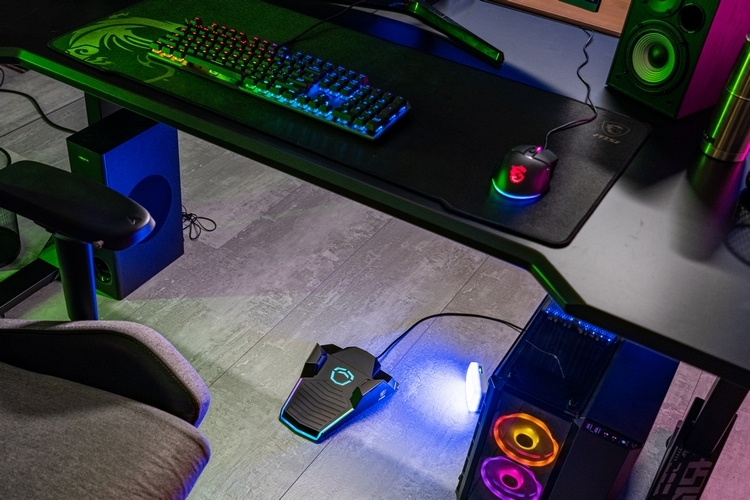 The pedal, by the way, holds your foot in an 8-degree incline, which, the outfit claims, should make it feel like a perfectly natural position. You can also connect up to four Liberators, in case you want to offload more than three controls to your feet. Other features include RGB lighting with selectable animations (everyone knows it's not a real gaming accessory without RGB), a textured foot rest (to keep your foot in place), and a USB-C connection (yes, it's wired).
A Kickstarter campaign is currently running for the MSI Liberator. You can reserve a unit for pledges starting at $149.