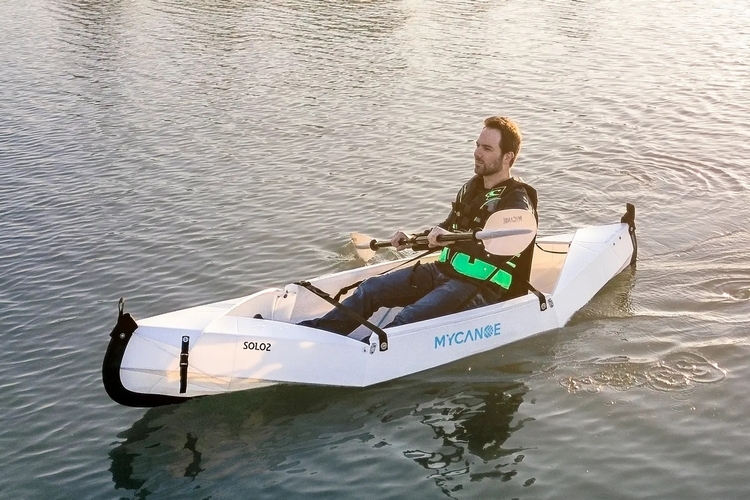 A few years back, MyCanoe whipped up a two-person canoe that can fold similar to Oru's folding kayaks, giving a collapsible watercraft option for folks who wanted something with a roomier deck than what Oru offers. This time around, the outfit is offering a smaller version for lone wolf water exploration with the MyCanoe Solo 2.
Just like Oru's designs, the boat can collapse into a compact bundle that fits comfortably in the boot of any car, making it incredibly easy to transport to local lakes or rivers. Except, of course, it comes in a canoe form factor, so you get a lot more room in the deck, allowing for more versatile riding posture and some extra room for your gear.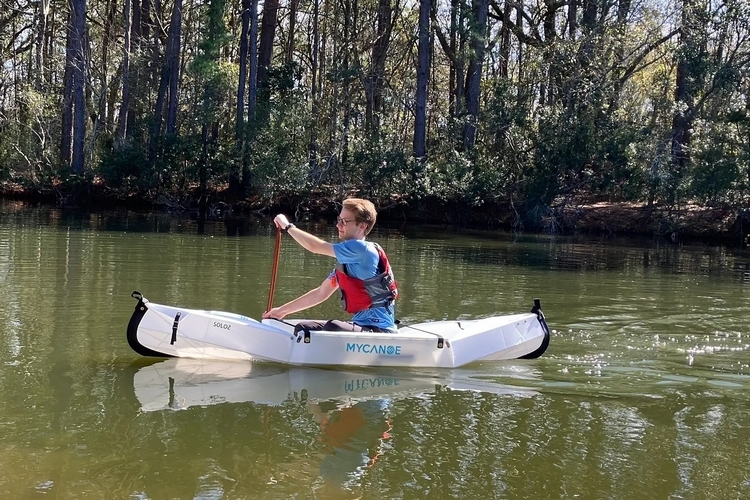 The MyCanoe Solo 2 deploys into a full-fledged single-passenger canoe that measures 114 x 31 inches, with a lightweight design that tips the scales at just 19 pounds. When assembled, the canoe's shape is held in place using a couple of buckling straps that go from one side to another, which you can probably use to keep some gear in place, in case you want to carry some cargo while paddling. It has a built-in seat, so you can plop down comfortably while exploring the water, although you can also lay the seat flat, in case you find kneeling a more comfortable paddling position.
It supports up to 300 pounds, by the way, so you can carry a fully-loaded cooler and a whole load of other gear along, provided there's enough room in the deck for them. On its own, the canoe isn't the most stable, so you probably won't want to use this for paddling in rough waters or stand-up fishing, although they do offer optional stabilizers you can attach on the sides to make it viable for both of those activities. They also offer an optional back rest, in case you want a more comfortable time in the water.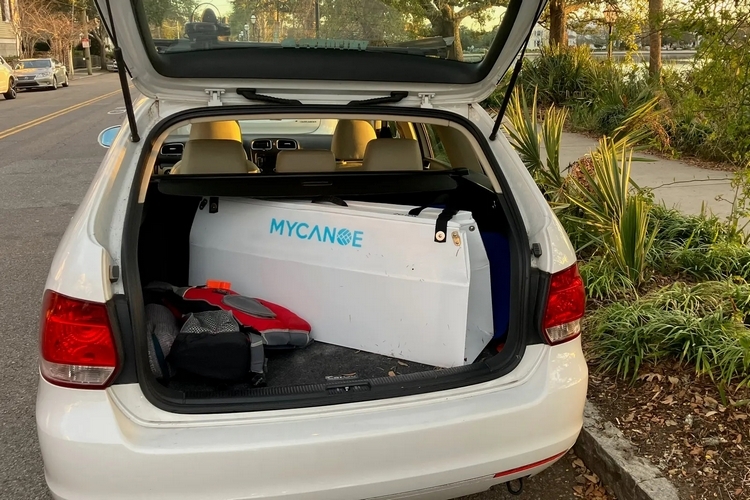 The MyCanoe Solo 2 measures just 43 x 18 x 11 inches (width x height x depth) when folded, making it really compact and easy to transport. Seriously, that's about the size of a standard guitar case. Assembly consists of five distinct steps, consisting of extending the stern and bow, then pressing the hull into place, inserting the hull support, clipping in the seat, and securing the straps. All in all, it's a process that should take just two minutes, allowing you to get paddling in the water, shortly after you arrive.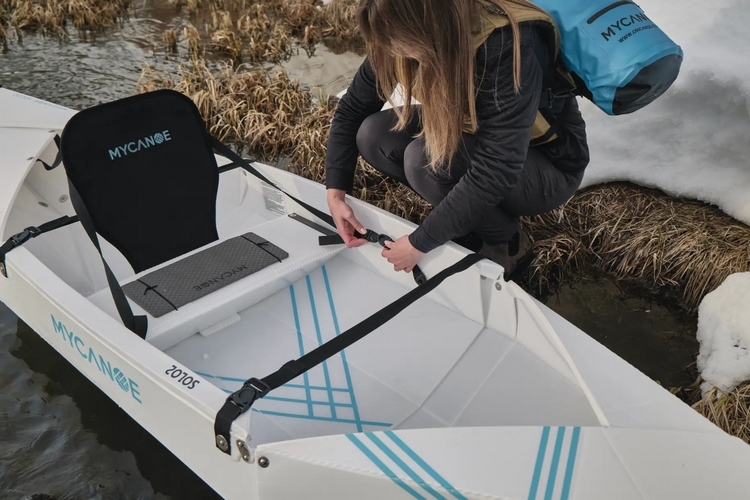 According to the outfit, the material is rated to survive up to 20,000 fold cycles, so this is a thing that should last you a good many years in the water. It also comes with a patch kit, in case you hit any sharp or pointed objects in the water, allowing you to quickly patch it up and spare yourself the hassle of having to swim back to shore. Features include 5mm dual-layer polypropylene construction, carry handles on the bow and stern, optional paddles (none included with the canoe), and optional shoulder carrying strap.
A Kickstarter campaign is currently running for MyCanoe Solo 2. You can reserve a unit for pledges starting at $469.