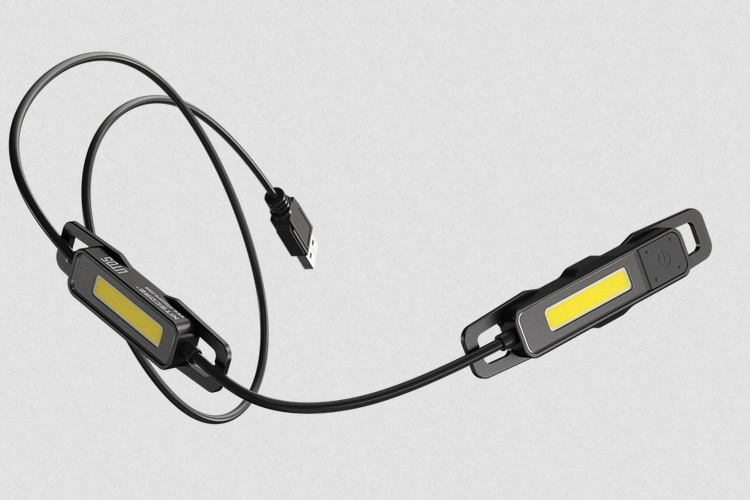 Headlamps are great, allowing you to illuminate whatever area you're facing hands-free while keeping you relatively comfortable the whole time. At least, until you start running, at which point all that movement makes the light move around in erratic fashion, which could make your time navigating the dark a bit confusing. In those times, the Nitecore UT05 Waist Light will probably serve you better.
That's right, Nitecore create a wearable light that mounts around the waist, giving you a functional alternative for illuminating your path during those times a headlamp isn't the best tool for the job. You know… like when you hear a sudden growl while you're hiking at nighttime and need to run back to camp as fast as possible – this thing should make for a more stable option to light up your way back.
The Nitecore UT05 Waist Light is a portable lighting solution that wears around your waist, with the front-mounted dual-LED module throwing out a strong 400-lumen beam. Because you wear it like a belt, the light stays perfectly stable towards whichever direction you're facing at all times, with none of that erratic shifting that frequently happens when you run while wearing a headlamp. It has a wide flood beam with a 160-degree coverage, so you can illuminate a wide patch in front of you, while 29 yards of throw allows you to see farther into the distance.
This is not a belt form factor, by the way. Instead, the two dual LED modules are mounted on one end of a cable that's designed to wrap comfortably around the waist, with a USB connector situated on the other end. To wear it, you use the hook-and-loop backing and the loops at the end of each module to secure it to your clothing, running belt, or whatever else you have on your waist, which should be enough to keep it from moving around while you run, jump, and climb your way through the trail.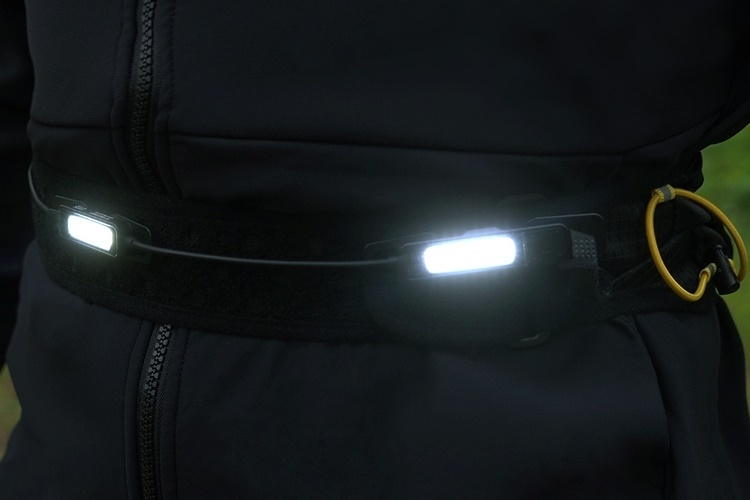 The Nitecore UT05 Waist Light has no onboard battery, so you'll need to have the integrated USB cable plugged in to a power bank at all times. That means, you'll also have to mount that power source either on your waist or slip it in the back pocket of your pants, so it's not quite as straightforward as other wearable lights. To keep operation simple, it has just a single button for control, requiring you to long press for power and short press to switch between the two brightness settings (400 lumens and 200 lumens).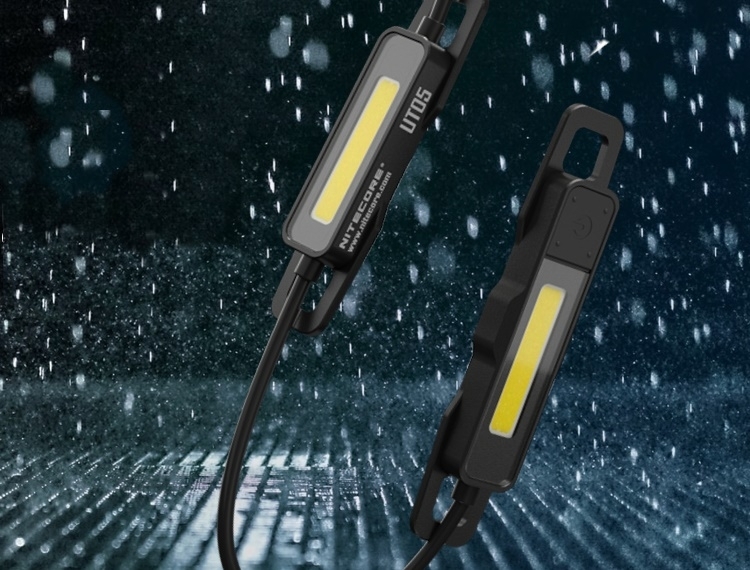 Is it really better than a headlamp? We're not sure. Considering it shines the light a lot closer to the ground, though, we imagine it creates better light transmission. Plus, the lack of erratic light movement is a really big upside. However, the lack of an integrated battery and the not-so-simple way of mounting makes it much more complicated than other wearable solutions, so it's one of those gear that will likely take some getting used to.
The Nitecore UT05 Waist Light is available now.