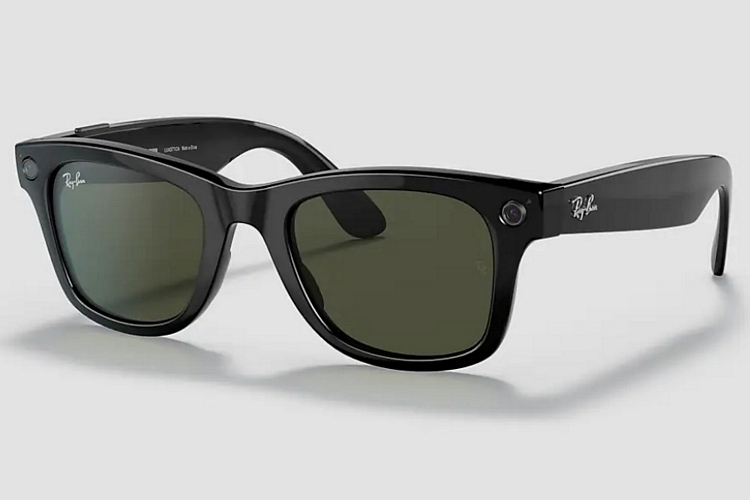 Remember those Snap Spectacles that let you create Snapchat videos using your glasses? Yeah, those looked fun, but excitement quickly died down shortly after the hype. And let's not even talk about Google's ill-fated attempt at selling Glass to consumers. This time around, Facebook is trying their hand on the glasses-mounted camera in the form of the Ray-Ban Stories.
A collaboration between Facebook and Ray-Ban, it's a pair of smart glasses that you can use to shoot video, take photos, and even listen to music, all while looking like erstwhile normal eyewear. There's none of that conspicuous micro-display in front of the lens like the Google Glass or the quirky corners for the camera sensor like the Spectacles. Instead, it looks exactly like regular Ray-Bans, albeit one that discreetly integrates a number of tech elements right into the frame.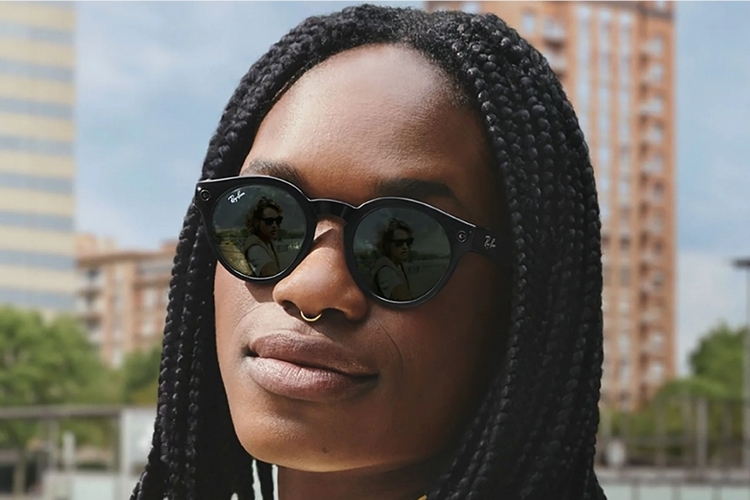 The Ray-Ban Stories are equipped with two front-facing 5.0-megapixel cameras, one on either side of the frame, which allow you take 30-second video clips (1184 x 1184 pixels at 30 fps) and still images (2592 x 1944 pixels), all of which go straight to the integrated storage. According to the outfit, the onboard memory can hold around 36 of those half-minute video clips (or 500 still photos) before filling up, at which point, you'll need to transfer them to the companion app either via Bluetooth or Wi-Fi. Activating the camera can be done either by a physical button on the right temple, a touchpad on the side, or voice command using Facebook's own assistant, so you can discreetly activate the camera or announce it to everyone in the vicinity.
A light indicator right next to each camera lens lights up whenever it's recording, so you won't be able to easily film people in secret. Of course, users can easily cover up that LED indicator, so we have a feeling we'll hear privacy corners about this sometime in the future. While there's no onboard display, the user will be able to see a light indicator at all times that inform them of the device's status: it glows green with its fully charged, orange when battery runs low, blue when it's pairing, red when the battery there's a problem (either dying battery or overheating), and white when the camera wasn't able to capture correctly.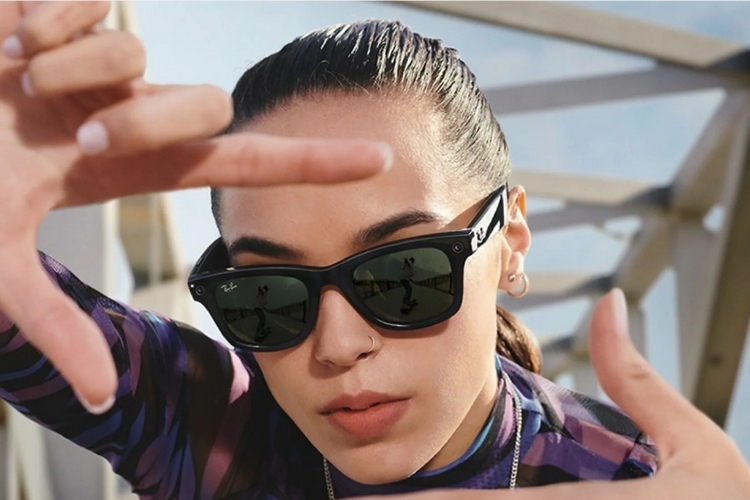 The Ray-Ban Stories also come with near-field speakers (you know, those open-ear speakers used by products like Bose Frames and Sony Neckband) that you can use to listen to music and podcasts, as well as three built-in mics for hands-free calls. The onboard rechargeable battery, by the way, can capture and sync up to 50 videos or up to 200 photos between charges, so you can shoot a good load of content for your Facebook or Instagram pages before needing to plug in.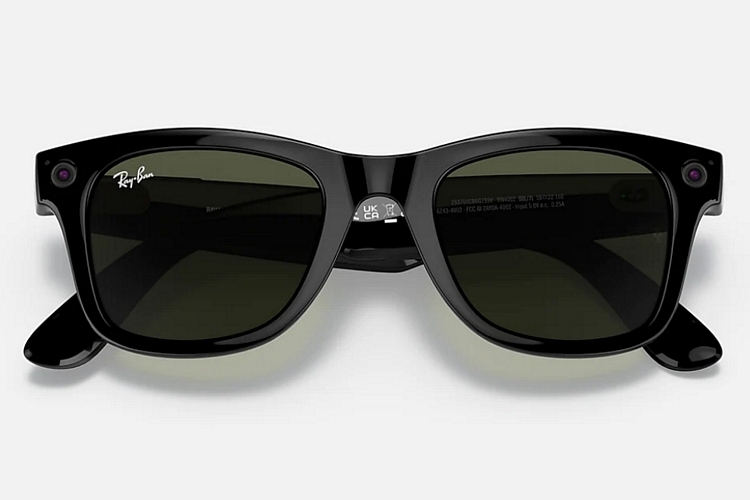 It comes in three different Ray-Ban styles: Wayfarer, Round, and Meteor, each one in a variety of frame colors. Chances are, they'll expand the line if it sells well too, so there's a good chance you can wait to get the tech in your favorite Ray-Ban frame.
The Ray-Ban Stories are available now, priced at $299.