Gaming headsets and music headphones may perform the same general function, but they're tuned to execute different things in different ways. The former puts a premium on low latency, directional sound, and clear voice reproduction, while the latter needs to be tuned to strike that delicate balance between different sound frequencies to create a satisfying soundstage. That's why most discerning listeners use separate headphones for gaming and music playback. However, there are also an increasing selection of all-in-one headsets that are designed to perform equally well on your gaming PC as it does with your music sources of choice. The Razer Barracuda Pro is the gaming outfit's version of do-it-all headset.
Billed as a "versatile hybrid headset," the device promises equally capable performance for both "gaming at home and mobile entertainment on the go." No need to keep a pair of gaming headphones for the desktop and travel headphones for daily use – this thing is designed to play both parts with equal aplomb.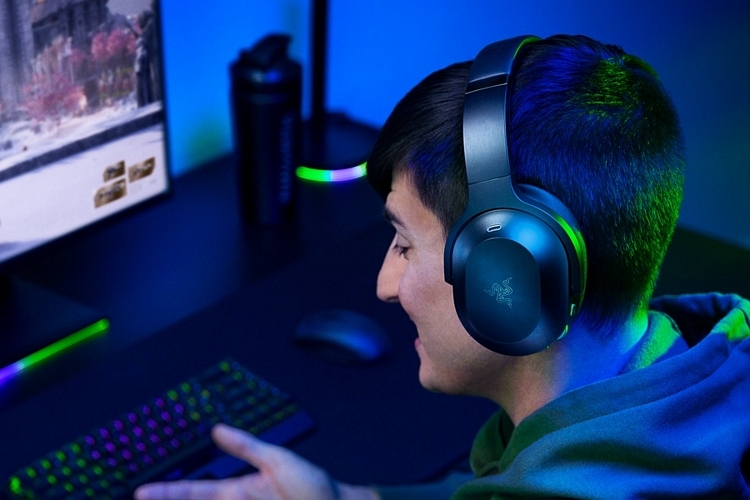 The Razer Barracuda Pro is equipped with the outfit's 50mm "Triforce Bio-Cellulose" drivers, which use ultra-thin bio-cellulose diaphragms to deliver reduced distortion across all frequencies. According to the outfit, this results in a natural and powerful sound with a distinct clarity and deep impactful bass. It pairs those drivers with a THX Achromatic Audio Amplifier, a built-in amp that's been used across different headphones and in-car audio systems to deliver high-fidelity sound. In this instance, Razer claims the amp helps facilitate pure and clean sound reproduction across all types of audio content.
It's equipped with THX Spatial Audio to enable 7.1-channel surround sound with pinpoint positional accuracy, ensuring you get the proper audio cues you need to stay competitive in any game you're playing. Like many modern headphones, it's got active noise cancellation, which can be tuned to one of 10 strength levels, depending on how oblivious you want to be about the world around you, complete with an ambient mode, in case you want to hold a conversation without removing the headset.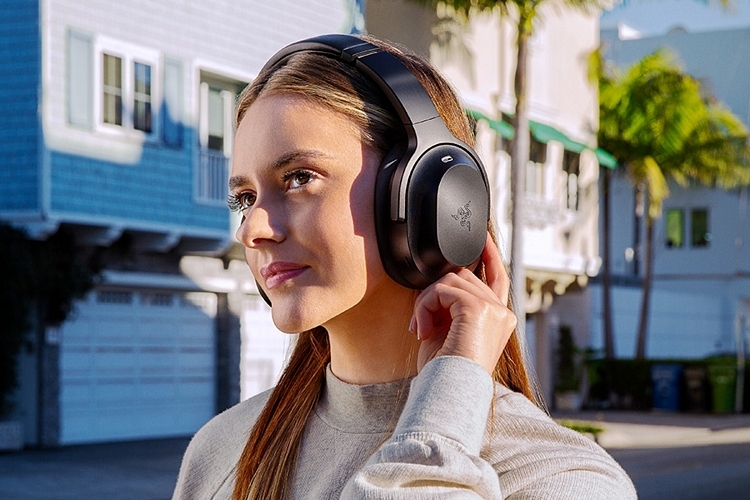 The Razer Barracuda Pro can connect to wireless audio sources either via 2.4GHz and Bluetooth, with the option to connect to both at the same time, so you can easily switch between the two sources. That means, you can play games on the PC while staying connected to your phone, automatically switching from one to the other with the push of a button without the need for any additional setup. It's also got noise-canceling beamforming mics built into the earcup, allowing it to isolate your voice and eliminate background noises for clear speech pickup, whether you're relaying scouting information to your team, conversing with clients on video chat, or talking trash with high-pitched 13-year olds on Warzone.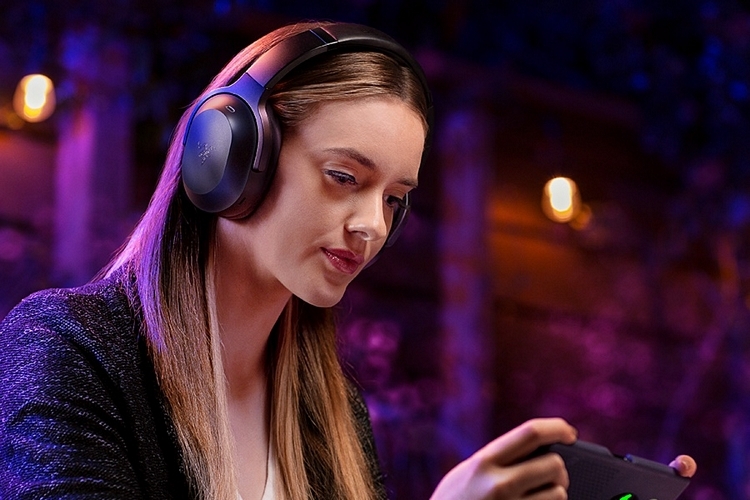 The onboard battery is rated for up to 40 hours of playback, allowing you to get nearly two days' worth of listening between charges. Sadly, there's no wired option, so you'll have to find a way to plug in for power any time you end up draining the battery when you're on the road.
The Razer Barracuda Pro is available now, priced at $250.