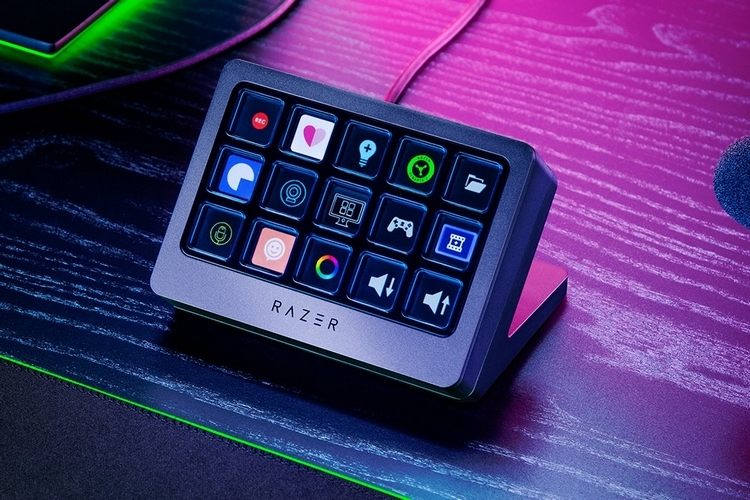 If something works, don't fix it. Obviously, the Stream Deck has been a big hit for Elgato, so if you're an outfit looking to cash in on some of that broadcast control action, aping it just might be the most optimal course of action. That's exactly what they did with the Razer Stream Controller X.
That's right, Razer made a streaming control board that's a near-facsimile of Elgato's original device (which has since evolved into different designs), taking on a similar form factor with switchblade key buttons that puts various broadcasting functions a single button press away. Is it better than the Stream Deck? Not from what we can tell. However, if you're a dedicated Razer user who relies on the outfit for your peripherals, it may very well prove the better option.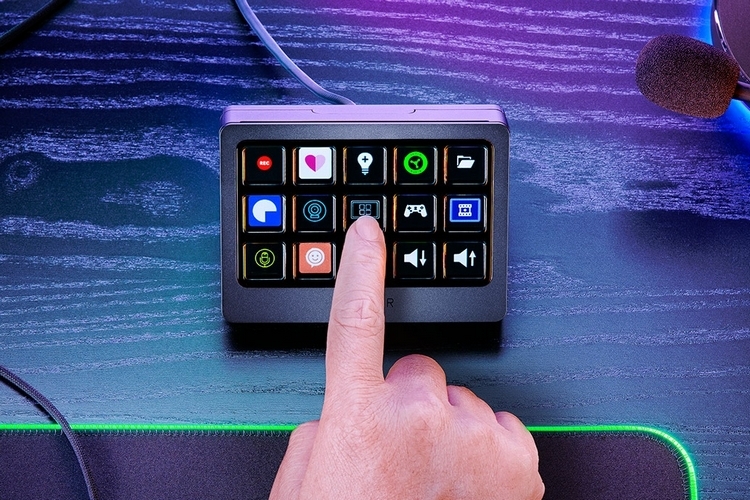 The Razer Stream Controller X comes in a slightly smaller profile than the Stream Deck, coming in at 4.4 x 3.2 x 1.2 inches (width x height x depth), so it should be easier to integrate into your workspace. It comes with 15 switchblade buttons that you should be able to use as one-press shortcuts for various functions, whether it be for streaming, podcasting, video editing, music production, or some other function. Of course, streaming is the main use-case here, as having these physical shortcuts can make controlling your production so much easier, allowing you to switch active cameras, adjust lighting, bring up individual sound effects, and more with just a single tap.
It supports multi-link macros for executing multiple functions with one command by simply dragging actions into a custom editor. You can also set how many times an action is triggered by each press, so there's plenty of flexibility here. In case you have more than 15 operations you want to program into the dashboard, you can use custom profiles that automatically alter the button mappings on the fly. And yes, the icons for each of the buttons can also be programmed, so you can tailor them to your liking.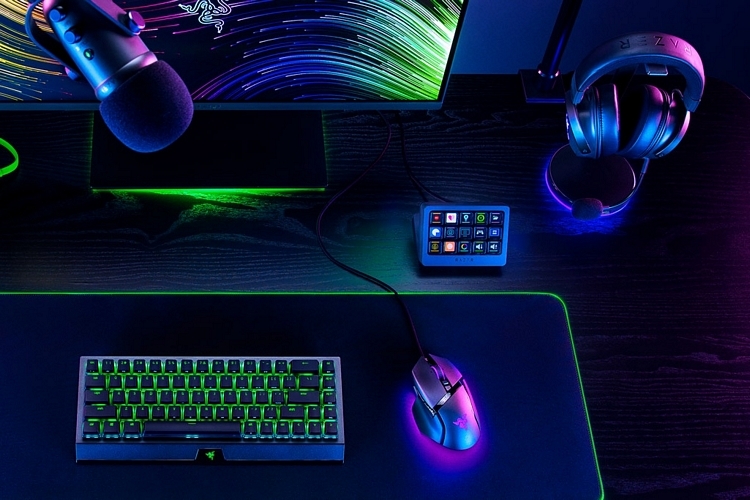 The Razer Stream Controller X uses Loupedeck's software for programming and customizing the button assignments. As such, you get access to numerous pre-made profiles other people are using for popular platforms and software, such as Twitch, OBS Studio, Spotify, Voicemod, Razer Key Light Control, and more, along with a selection of plugins, icons, sounds, stream overlays, and even emotes. So why not just use Loupedeck's dashboard controller instead of Razer's? Truth be told, Loupedeck's hardware is a little too busy and a lot more complicated than the simple 5 x 3 button grid that Razer is doing here.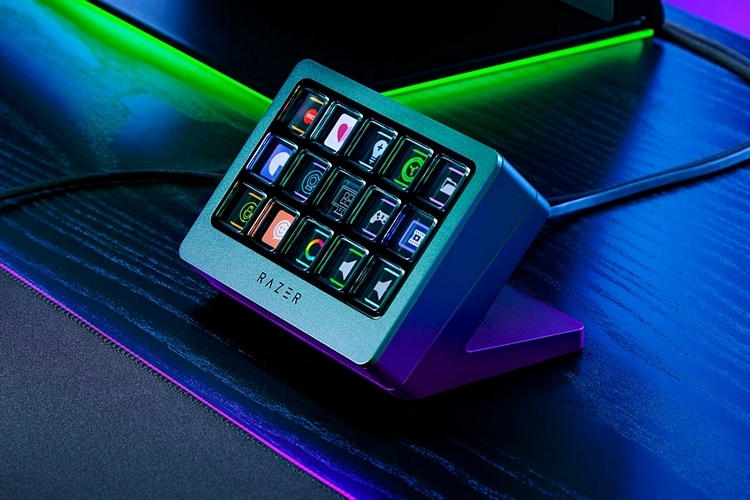 It comes with a magnetic stand that you can use to hold the dashboard at a convenient angle, as well as detach if you prefer to have it bare on the desk. When used with the stand, the dashboard is held at a 50-degree tilting angle, all while tilting at just eight degrees when used on its own. It comes with a six foot USB cable for hooking up to your machine.
The Razer Stream Controller X is available now, priced at $149.99.