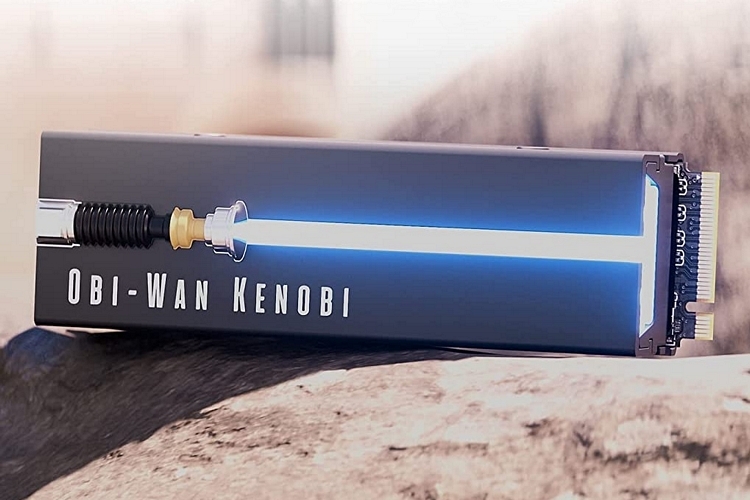 Do you need an external SSD with a case that features a glowing lightsaber? Probably not. Do you want one? If you're a Star Wars fan, we imagine you will and that, we guess, is what they're counting on with the Seagate Lightsaber Collection Special Edition FireCuda SSD.
That's right, Seagate has made a Star Wars version of their FireCuda SSD, allowing you to store your files in an enclosure with a fancy lightsaber design. Is it shaped like the energy swords from the movie? Not really. Does an energy blade pop out of the side to give you an awesome-looking sword? Not quite. However, they did put a glowing lightsaber right on the enclosure, giving it a geeky aesthetic that Star Wars fans are wont to appreciate.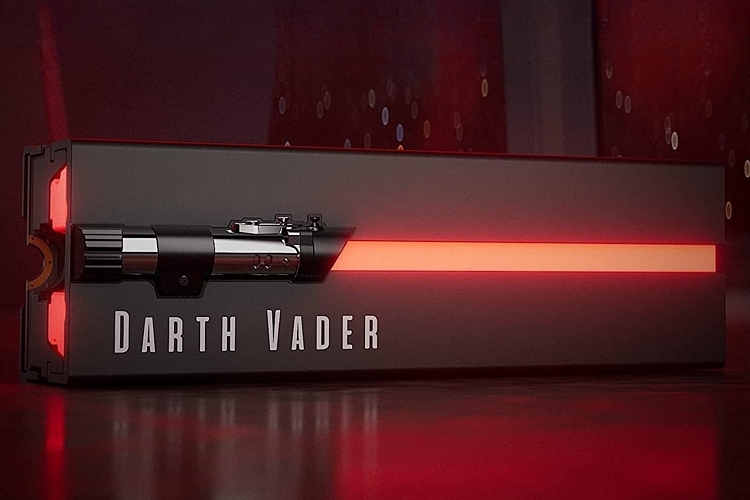 The Seagate Lightsaber Collection Special Edition FireCuda SSD actually take the same rectangular enclosure as regular FireCudas, so it retains the same basic proportions. For this instance, though, the enclosure comes with a removable faceplate that features the raised hilt of the lightsaber on one end that's connected to a translucent central channel that allows the glowing LEDs underneath to shine through, making it look the lightsaber has been armed and ready to engage. Because it can be removed, you can switch different faceplates, allowing you to adorn your external SSD with different lightsabers from the movies.
Three faceplates are available for now. One features Luke Skywalker's lightsaber, while another depicts that of Obi-Wan Kenobi. For those who identify with the Empire more than the Rebel Alliance, they also have a faceplate containing Darth Vader's lightsaber. Each faceplate comes printed with the name of the character who owns that lightsaber, just so no one mistakes your Luke Skywalker lightsaber for some random character's personal laser weapon.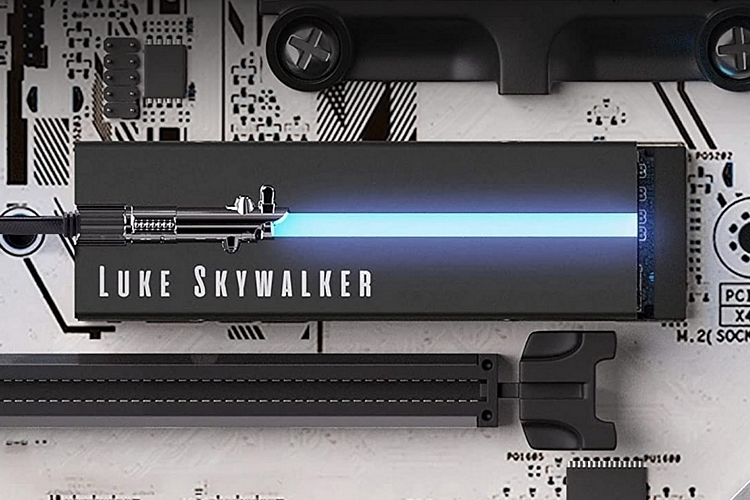 The Seagate Lightsaber Collection Special Edition FireCuda SSD comes with a 2TB PCIE4 NVMe SSD, which boasts sequential read speeds of up to 7,300 MB/s, so you can launch programs, copy files, and transfer media at a blistering pace. It has a custom-built heatsink that, the outfit claims, will help minimize thermal throttling, so you can maintain your high read and write speeds for sustained periods, allowing you to maintain peak performance for long periods of time. From what we can tell, the LEDs are mounted right on the heatsink, by the way, so it should be lit up anytime the SSD is plugged in to a USB slot.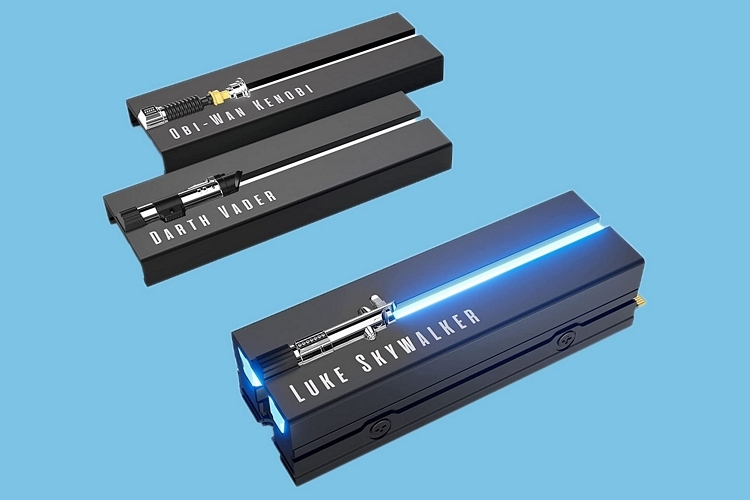 According to the outfit, the RGB LEDs are customizable, too, although you'll need to rig up your own board with a 5V addressable header to properly control it, which, let's be honest, is just too much hassle for a guy who just wants an SSD with a lightsaber. If you're up for it, though, maybe it could be fun. Yeah, you can't just use Seagate's Toolkit software suite like the regular version. Also, this thing looks thicker than the standard FireCuda, which, we guess, comes courtesy of the integrated heat sink.
The Seagate Lightsaber Collection Special Edition FireCuda SSD is available now.