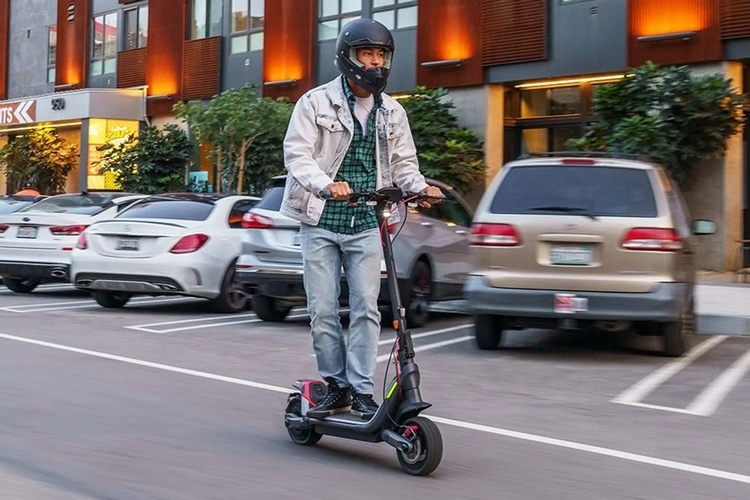 A few months ago, we saw Segway debut some crazy fast scooters that can accelerate from standstill to 30 mph in just 3.9 seconds and hit top speeds of 43.5 mph. It's the kind of electric scooter you want to have if you plan to go racing. The reality is, however, most people just ride these things as a convenient way to get around the city. That's why for the Segway KickScooter P100S, the outfit is focusing on optimizing the riding experience instead.
Instead of putting a premium on speed, the new electric scooter is designed to provide the smoothest, most stable ride, making it ideal for daily commuting. From longer range and larger wheels to the more capable suspension, this is a ride that appears poised to set the standard for how electric scooters should ride.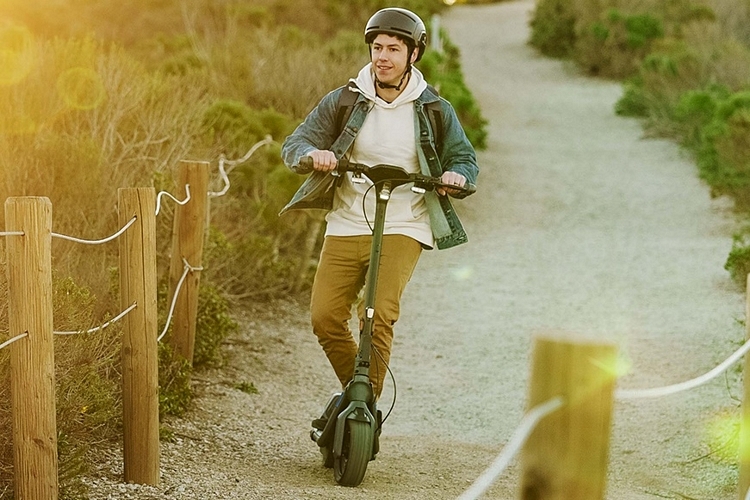 The Segway Kickscooter P100S is equipped with a 650W motor that, the outfit claims, can propel it to speeds of up to 30 mph, while going from standstill to 15 mph in just 2.8 seconds. While that's a far cry from what race-ready scooters can do, it's plenty of speed for weaving through traffic during your morning ride to work. It can also climb hills with up to 23 percent grade, so you can tackle those sloping roads with no issues, while 10.5-inch pneumatic tires deliver all the traction you need for slippery roads. They're self-sealing, too, so you won't end up stuck on the road after driving through some sharp debris.
It has a large 1kWh battery that delivers up to 62 miles of riding range. Considering most people use electric scooters to commute within a few miles at a time, you can probably go a few days without charging this thing. Unless, of course, you like to joyride on your electric scooter, in which case, you might want to charge again later tonight.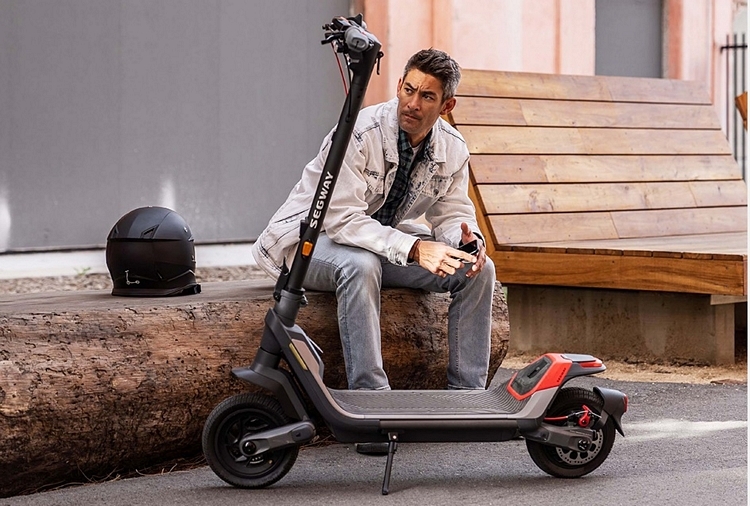 The Segway Kickscooter P100S has a wide 8.7-inch deck and angled rear that help smooth out the acceleration for a really consistent riding feel, while a long top tube, wide handlebars, and ergonomic grips enhance rider comfort from the moment you leave the house to the time you get to where you're going. It boasts double wishbone suspension with 1.5 inches of travel on both front and rear, ensuring it can smooth out most of the bumps and holes you'll encounter on the road, as well as 5.5-inch disc brakes both front and rear for serious stopping power.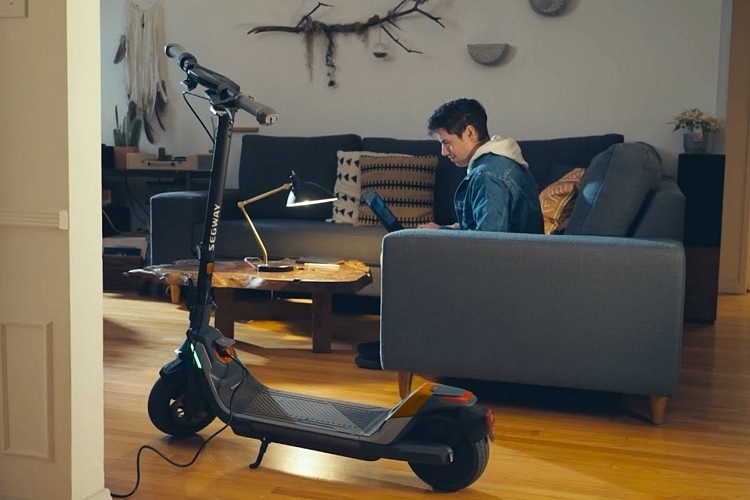 To ensure maximum visibility on the road, it comes with a 10W LED front light, daytime running lights, turning signal lights (front and rear), and even a brake light, all while getting some atmospheric lights if you like night riding in style. Redesigned fenders should help keep puddles at bay, with a waterproof body and battery pack (IPX5 and IPX7, respectively) ensures riding in wet weather won't be an issue. Other features include a large information screen out front, three unlocking options (NFC, Bluetooth, or password), a total weight of 72.5 pounds (yeah, it's not light), and a payload capacity of 265 pounds.
A Kickstarter campaign is currently running for the Segway Kickscooter P100S. You can reserve a unit for pledges starting at $1,599.