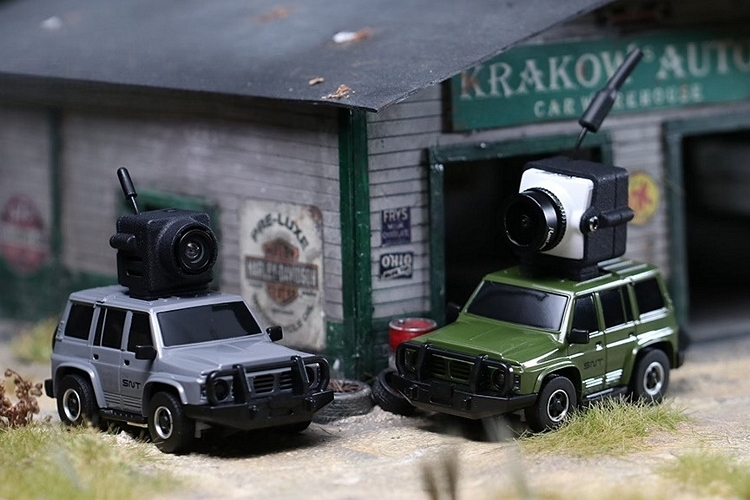 Flying FPV drones is fun, allowing you to feel like you're in the cockpit of a plane while it blazes through the sky. Apparently, putting a front-facing camera to a drone that streams footage to the pilot's headset is a great way to level up the immersive feel of flying drones. The SNT Micro FPV Car brings the same setup for micro RC racers.
There's nothing complicated here. They simply took a micro RC car and attached a camera on the roof, allowing you to drive the vehicle with a first-person view of everything in its path. Granted, we doubt a first-person view is the best way to take in the visuals of a micro RC race (the courses aren't that big, so you can see the whole track from one position), but it does offer a viable way to race those little RCs in a much larger track.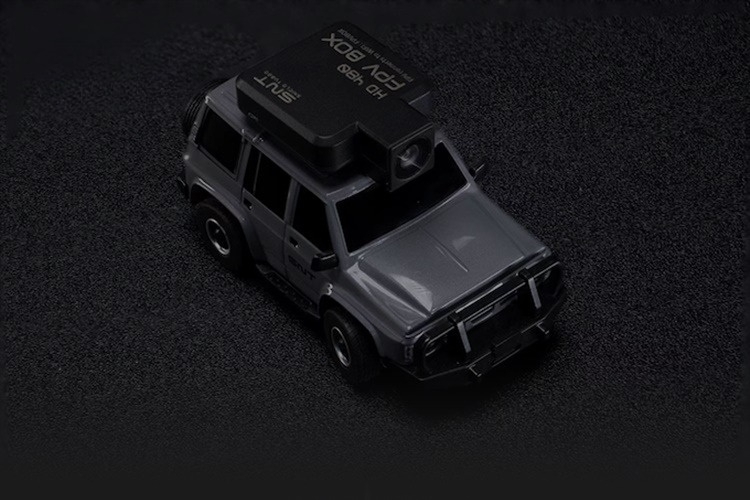 The SNT Micro FPV Car, basically, bundles the outfit's SNT-C12006 micro RC racer with a magnetic camera that snaps on the roof and an FPV goggle for streaming the first-person footage the camera is transmitting. The RC car is a standard 1:24-scale vehicle that, the outfit claims, boasts a proportional steering system for incredibly accurate control and a high-torque gearbox for agile performance, as well as independent shock absorption out front, simulation tires, and gyroscopic stabilization that enable stable driving on, practically, any kind of track. It comes with working headlights, turn signals, reverse lights, break lights, and even ambient lights for effect, as well as a rechargeable battery that you can charge via USB-C.
The camera, on the other hand, comes in two versions: SD or HD. Both come with a 130-degree wide angle lens, so you can see a wide patch of the track and any obstacles ahead, as well as a magnetic connector at the base, so you can simply snap it on the roof of the micro RC. It's designed to automatically pair with the included goggles when in use, so you should receive transmission as soon as the vehicle is up and running.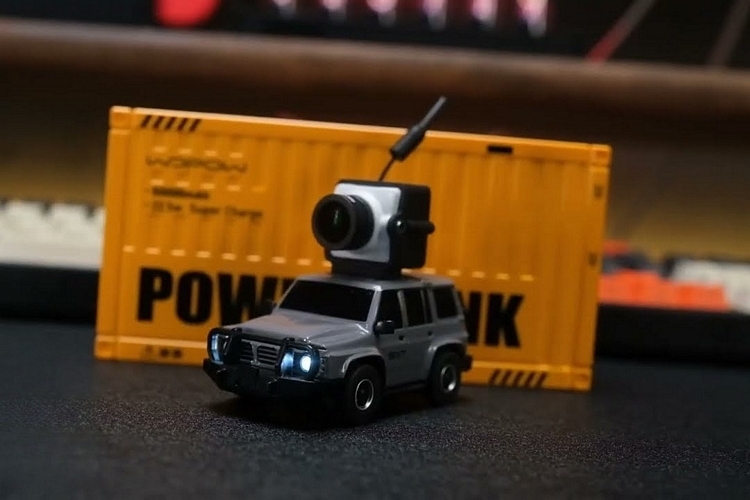 The SNT Micro FPV Car comes with GQ2 FPV goggles, which employ dual-antenna reception to ensure stable signal transmission at all times, with the outfit promising a video transmission latency of around 28ms. The goggles come with HD Fresnel lenses, comfortable padding, and a built-in rechargeable battery. For operating the car, it comes with a customized FPV handwheel remote called the AIR5, which can control the acceleration, direction, headlights, ambient light, and FPV power. It runs on standard AAA/18650 batteries.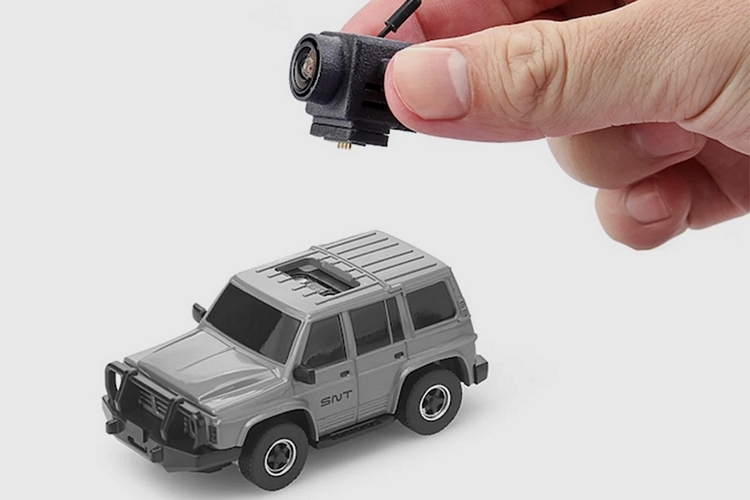 If you're not quite a fan of FPV goggles, the outfit also offers a bundle with a magnetic Wi-Fi camera, which allows you to drive the RC using an accompanying smartphone app. All the FPV feed is transmitted directly to the app, so racing your micro RC can feel like playing a first-person racing game on mobile.
A Kickstarter campaign is currently running for the SNT Micro FPV Car. You can reserve a unit for pledges starting at $99.