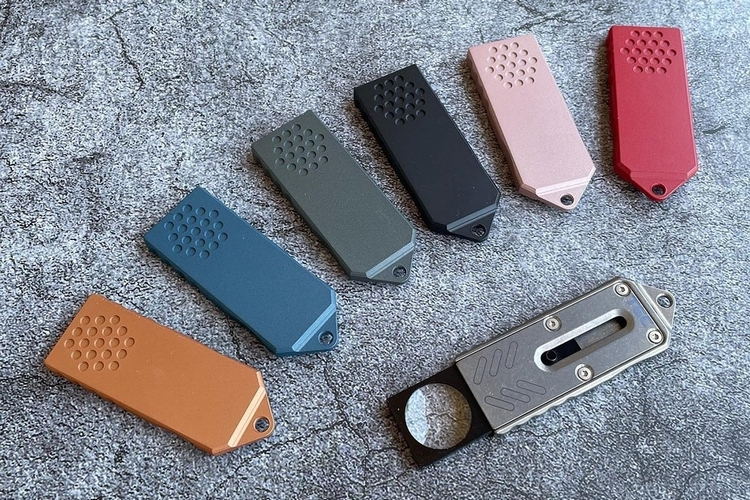 Ever tried to read the indications on a medicine bottle, but found it too tiny for your puny eyesight to handle? Yeah, that's when you know you're getting a little older. Like everyone getting longer in the tooth, you need a few new essentials in your everyday carry. The TEC Neo-Spec is one of them.
Billed as a "pocket magnifier," it's a thumb-sized magnifying glass that's sized to fit in keychains and small pockets, allowing you to pull out a tool for easily making out all sorts of annoyingly small things your aging eyesight is no longer able to handle. From those minuscule labels on medicine bottles and illegibly tiny prints on product instruction sheets to serial numbers and more, this thing gives you handy magnifying powers while taking up no more space than a thumb-sized key fob.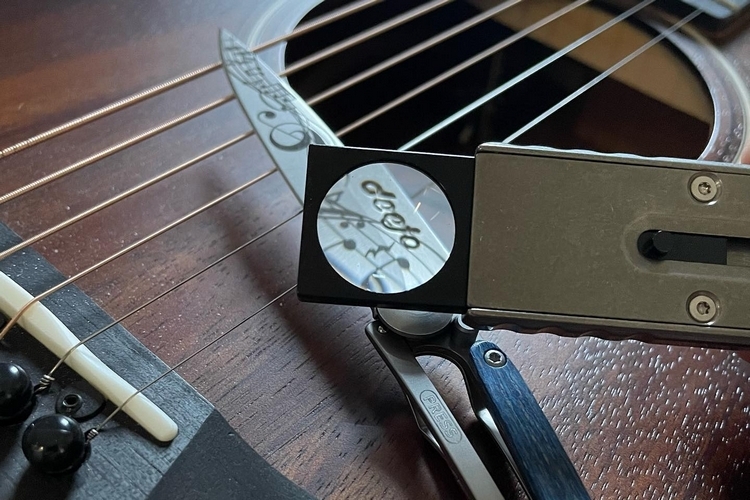 The TEC Neo-Spec consists of a small flat housing that resembles the appearance of compact utility blades, complete with a slider mechanism. Except, instead of deploying a utility blade when you use the slider, a magnifying lens measuring three-quarters of an inch in diameter pops out. According to the outfit, the lens comes with 5x magnification, a 50mm (two inches) focal length, and a 19mm (0.75 inches) clear aperture, which should make it plenty useful for most common magnification tasks.
So why not just use a jeweler's loupe? For one, it's incredibly slimmer than the tool jewelers traditionally use to inspect their precious stones, coming in a housing that measures just roughly a third of an inch thick, making it so compact you can literally slip it inside your jeans' coin pocket. Additionally, jeweler's loupes tend to come in 10x magnification or higher, which is probably a little too much for folks who just need a tool to read tiny prints they come across throughout the day.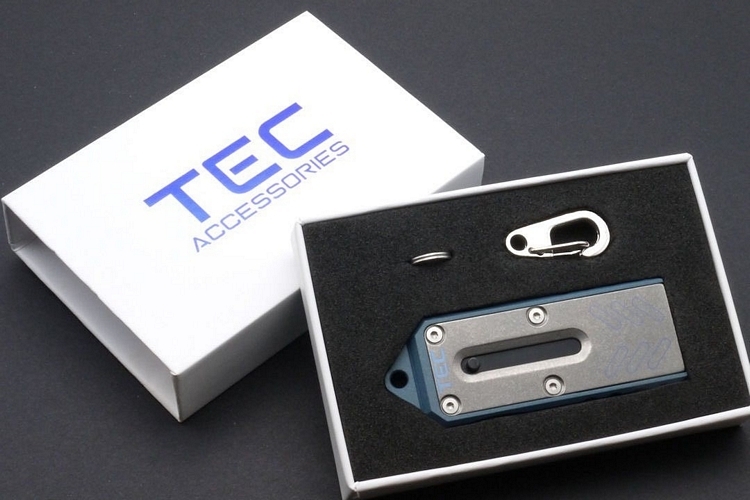 The TEC Neo-Spec has magnetic end stops that lock the lens in place, whether it's deployed or retracted, while the lens is designed to be easily replaceable if it ever gets scratched or damaged (yes, they sell the replacement N-BK7 glass lens, too). There's no need to use any adhesives when replacing the lens, either, as it uses an o-ring fitted into the groove to keep the optics in place. It comes with two options in housing: stonewashed titanium or Cerakote-finished aluminum, with the latter coming in six choices of color (black, gray, blue, rose gold, copper, red). Both options measure just 2.8 x 1 x 0.33 inches, with the titanium weighing 1.1 ounces and the aluminum tipping the scales at 0.9 ounces.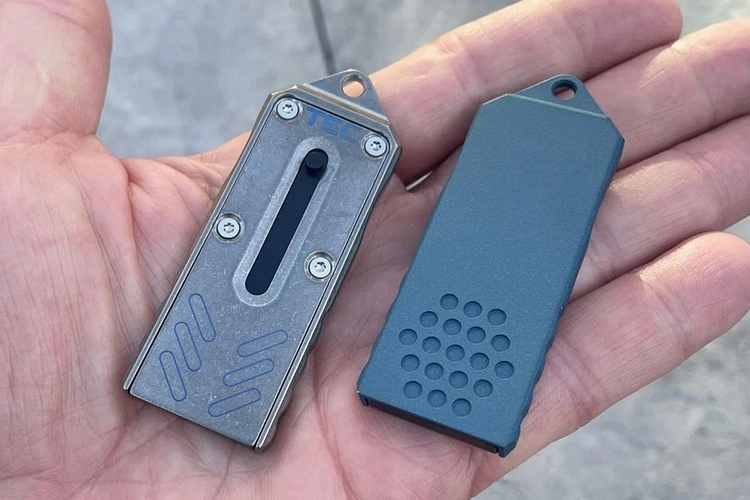 There's a hole on one end for hooking onto keychains or hanging on a lanyard, giving you additional options for carrying, instead of simply stashing it in a pocket. Personally, we would have preferred this with a removable clip, so you can secure it to the edge of a pocket if you want (or keep the clip off if you need it to be slimmer), but it's still pretty cool all the same.
A Kickstarter campaign is currently running for the TEC Neo-Spec. You can reserve a unit for pledges starting at $68.