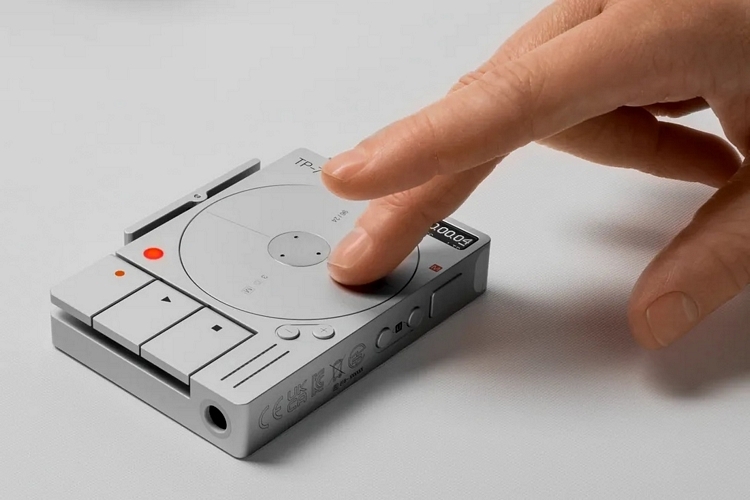 There's a healthy selection of voice recorders out there that you can use to keep a digital store of lectures, jam sessions, conversations, and voice memos of all sorts. Much as we love some of them, we have to admit – none of them look as sleek as the Teenage Engineering TP-7 Field Recorder.
Yes, Teenage Engineering is making voice recorders now, which joins a long list of devices they've pivoted towards, such as this speaker, this turntable, and this desktop PC, after we were introduced to them via their amazing calculator-sized synthesizers from a few years back. And it's a crazy-looking one, too, with a unique aesthetic that makes it look more like an 80s home game console than a modern-day voice recorder.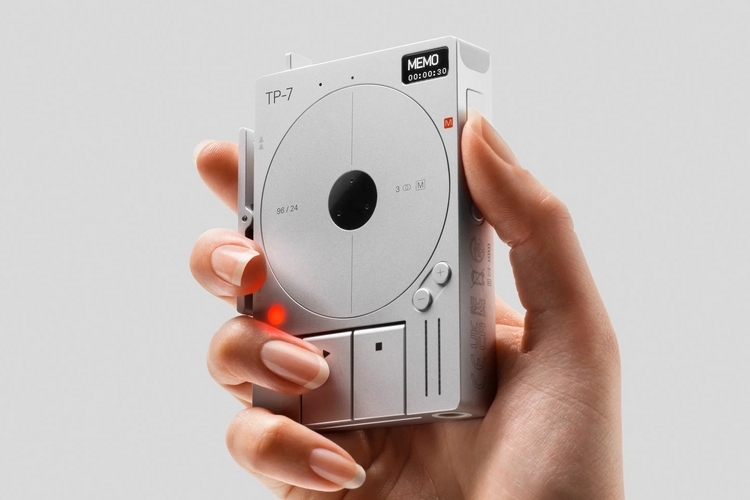 The Teenage Engineering TP-7 Field Recorder is a unique-looking device that looks nothing like any voice recorder you've seen. Designed for handheld use, it sized to fit comfortably in hand, with a number of different controls that allow you to manage your recordings on the fly. The most noticeable element here is a large spinning disc out front that, the outfit claims, is meant to simulate the movement of a motorized tape reel, so you can see it physically move while you record for that vintage analog feel.
Despite its, admittedly, charming visual feedback function, the spinning disc isn't just for aesthetics, either, as you can use it similar to the click wheel on those ancient iPods from yesteryear. You can, for instance, press the disc to pause a recording, as well as manually spin it to control playback for finished recordings, with the option to go forwards and backwards in a really intuitive manner. You can also use it scrub a recording entirely, as well as navigate the device's menu, making for a genuinely interesting design element.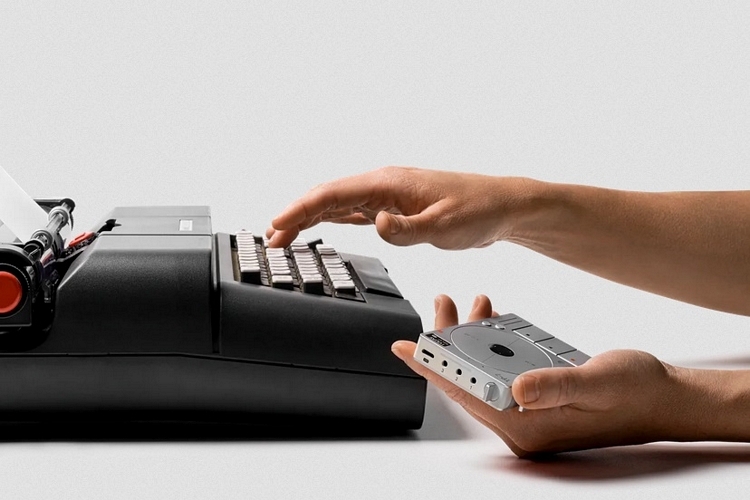 The Teenage Engineering TP-7 Field Recorder comes with large buttons at the bottom for Record, Play, and Stop, as well as a voice memo button on the upper right side (designed for thumb access), a mode button on the lower left side (pinky finger access), and a large switch on the left side that you can use for fast forward and rewind during playback. And yes, you will find yourself frequently rewinding and fast forwarding, if nothing else, just to see the big disc spinning fast in either direction, which sounds absolutely hypnotic. Like any voice recorder, it comes with a built-in mic and speaker, so you can record and playback without the need for any extra gear, with all recordings stored in the built in 128GB storage.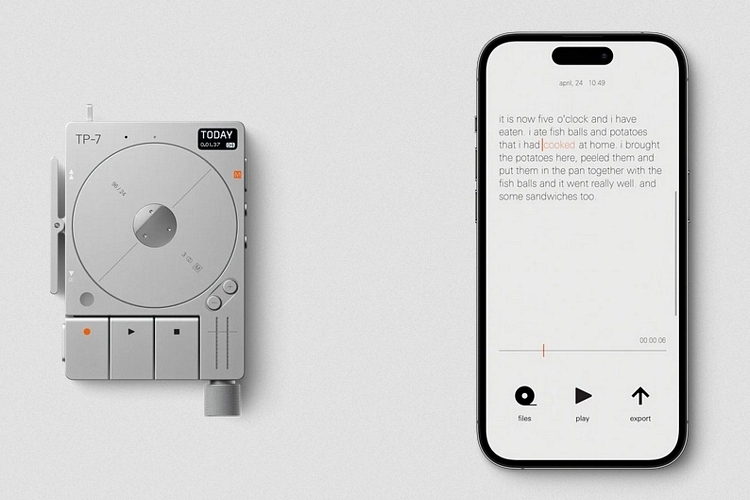 It has three two-way stereo jacks that you can use to plug in external mics and other audio equipment, as well as a main headphones out for privately listening to your recordings. As with many modern devices, there's a companion app (iOS, Windows, and macOS) that you can use as a remote, as well as to turn voice recordings into editable text.
The Teenage Engineering TP-7 Field Recorder is available now, priced at $1,499.