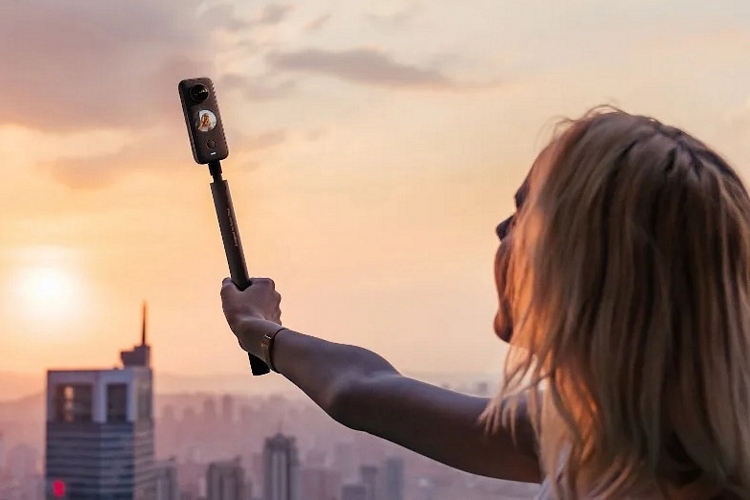 Not everyone needs a 360 camera. Very few people, in fact, are likely even interested in shooting photos and videos in 360-degrees, as it's just not how we consume most of our multimedia content. However, with the rise of VR headsets and the growing number of people using them, spherical photos and videos have found a definite place in today's media space. While you won't find Hollywood productions shooting full-length movies in 360-degree format anytime soon (or in the near future, for that matter), spherical footage has become a staple in VR gaming, making it easier for developers to create living, breathing spaces you can interact with from all angles. It also allows for unique VR experiences that you won't be able to capture using any other equipment. Contrary to what their name might suggest, 360-degree cameras aren't just good for shooting spherical footage. Some filmmakers, in fact, use them to capture a larger part of the scene, then reframe the images in post-production to turn them into more traditional 2D photos and videos, with the spherical source allowing for unique creative options. These are the best 360 cameras today.
Insta360 One X2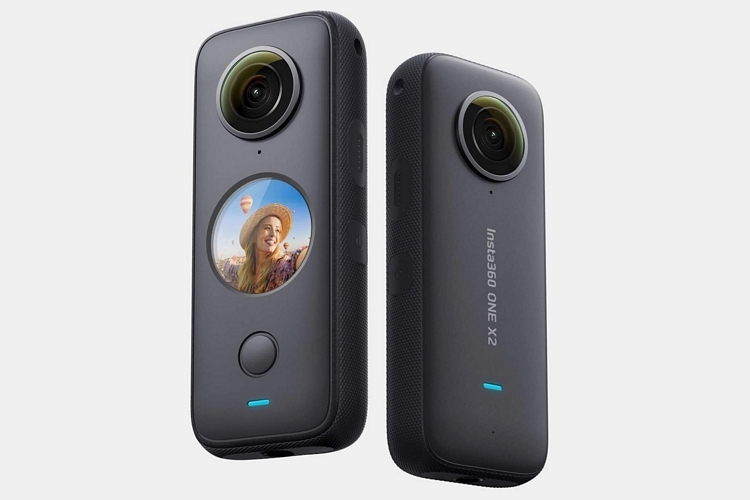 In many ways, Insta360's cameras and software feel like an entirely new way to create video, offering plenty of creative options that will have you testing and trying all sorts of new things out. Seriously, this camera, along with its editing software, integrate so many little tricks and effects, it will take you a fair bit to really go through them.
For stills, it shoot 18.4 megapixel videos in 360 degrees, with all sorts of shooting modes available, including burst, HDR, interval, night mode, and more. For clips, it shoots 5.7K spherical videos at 30 fps. If you need more frames, you can go down to 4K at 50 fps, although, in our experience, the sheer size of panoramic videos allows for better images when you shoot beyond 4K. At any rate, this camera shoots excellent quality footage with impressive smoothness, courtesy of the outfit's FlowState image stabilization. On top of that, we appreciate the onboard touchscreen display (for video previews and settings), the 80 minutes of battery life, and the 33 feet of water resistance.
What really makes Insta360's products stand out, though, is the software, which offers some of the best AI-enhanced editing options you can get for spherical footage. And yes, the options are pretty wide and deep, so prepare to dive into a rabbit hole (at least, for a brief time) to really get the most out of this camera.
GoPro Max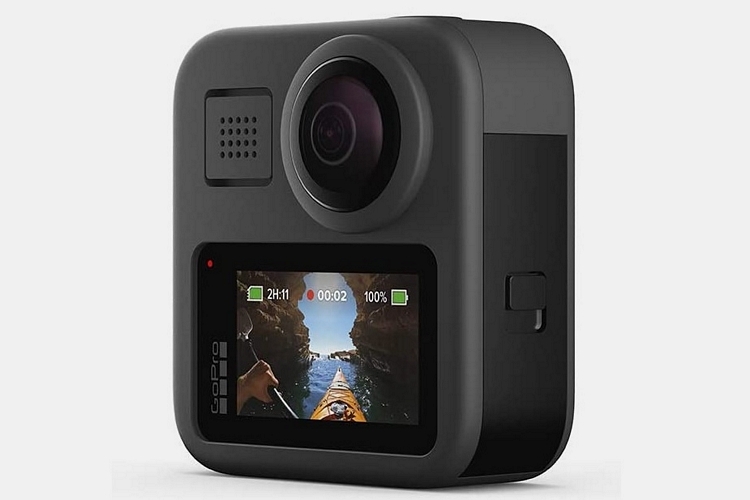 The king of action cams, naturally, make one of the better options in 360-degree cameras in the GoPro Max, which, truthfully, just looks like a taller, wider version of the usual GoPro Hero. It's got the same rugged and waterproof build as the outfit's action cams, along with many of its features, such as HyperSmooth stabilization, Horizon Leveling, and TimeWarp sequences. In fact, you can use it as a single-lens action cam to shoot traditional videos if you want. Do note, hardware is on par with the Hero8 since it's been a while since the Max was originally released, so don't expect the same quality as the current-gen Hero.
Of course, you're paying for the ability to shoot spherical videos and the Max allows you to capture 360-degree footage in 6K at 30fps. Quality is really good, especially once you get to know it enough to use the correct lens option, depending on the kind of scene you're shooting. Heck, even the audio is impressive, with the mics capturing similarly spherical audio. Stitching is done right on the camera, so any shot you take is immediately available as a spherical video that you can review soon as you transfer it to your phone. Is it perfect? No, you get the occasional odd stitch here and there on both photos and videos, but quality is impressive for the most part.
GoPro's mobile app can be used as a wireless remote and monitor for the camera, so you can do everything hands-free if that's what you want. It can also edit and publish spherical photos and videos on the go, with full access to themes, filters, and more. It also allows reframing of spherical footage into traditional video, so you don't need an extra camera to shoot more conventional footage for your social media pages.
Ricoh Theta X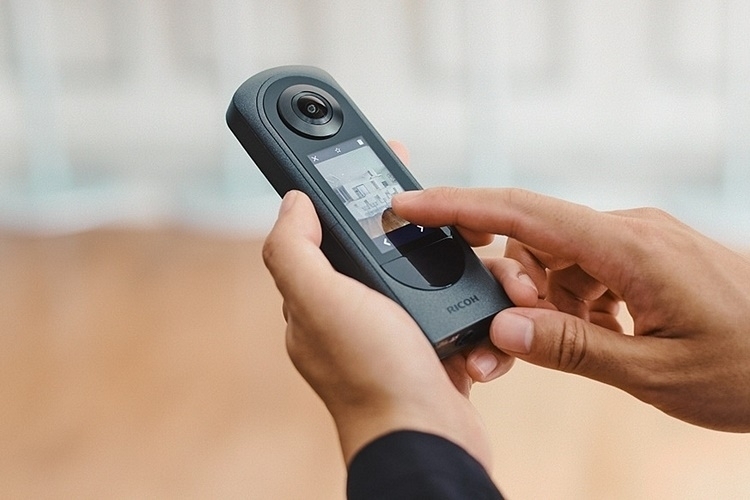 Released earlier this year, this camera shoots 60MP spherical photos and 5.7K spherical videos at 30 fps, with the option to shoot in 4K at 60 fps. Not only does it shoot in high resolution, it also gets excellent colors with amazing low-light performance, so overall quality for photos and videos is great. Ricoh has clearly learned from their previous releases in the category, so this model gets interchangeable 1,350mAh batteries, 64GB of built in storage, a microSD card slot, and even a color touchscreen. It also has a fair amount more tricks than the outfit's previous efforts, so you get nice features like automatically removing people from shots (including shadows for both photos and videos) and 4K livestreaming support.
As with previous Ricoh 360 cameras, its main strength is in the quality of photos and videos. While this 2022 release integrates a good deal of new features, most of them are things you've probably already seen in cheaper competing models. Still, though, if you value image quality over everything else, it may be worth a look.
Ricoh Theta Z1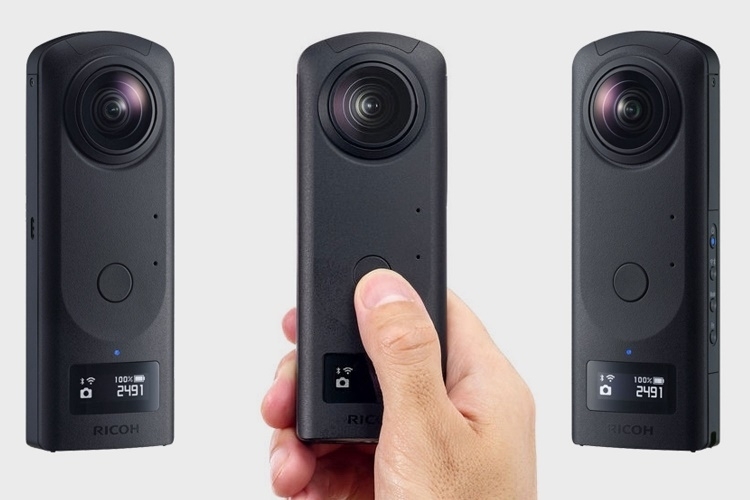 While Ricoh has released newer models in their 360-degree Theta line, the Z1 remains the flagship model despite its relative age, having been released back in 2019. That's because it's equipped with an actual one-inch sensor, as opposed to the smaller sensors usually found in compact VR cameras.
It shoots 7K spherical photos and 4K spherical videos at 30 fps, with three-axis rotational stabilization allowing it to capture exceptionally smooth footage. Because of the larger sensor, the images are visibly more dynamic, despite the fact that it shoots in lower resolutions than newer 360 cameras. Suffice to say, the bump up in quality from the larger sensor more than makes up for the lower sharpness. All those photos and videos are stored in the 51GB of onboard storage.
It offers a variety of shooting modes for capturing different kinds of content, although it lacks the rich software features found in options like Insta360's cameras. While that could be an issue for many consumers, Ricoh appears to be targeting a more professional crowd here, who would probably prefer to use their own tools during post-production. Do note, you're paying a premium for that one-inch sensor, so you'll have to really consider whether the bump up in quality is well worth it.