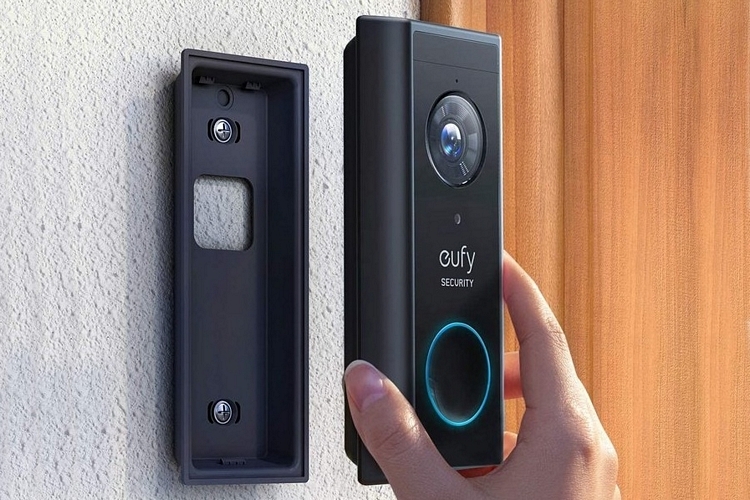 Video doorbells allow visitors to ring your door much like traditional chimes, all while letting you see whoever's outside using the built-in camera, so you can check on the door even while you're in the middle of a shower (or in another city). Beyond that core function, many video doorbells also integrate two-way comms to let you talk with the person on the front door and CCTV function that can record video whenever it detects any unusual events. We're also particularly fond of battery-powered models, as you only need to mount them outside the house and charge them every few months, with no need to connect to your home's electrical wiring.
This combination of versatile function and simple installation has made battery-powered video doorbells a popular smart home gadget. They're especially helpful nowadays with the amount of packages we have delivered, since you can use it to communicate with delivery personnel and monitor where they're leaving your parcel even when you're not at home. If you want the easiest installation, battery-powered is the way to go, as all you have to do is mount the doorbell outside and make sure to recharge it every few mont
These are our favorite battery-powered video doorbells.
Toucan Wireless Video Doorbell with Wireless Chime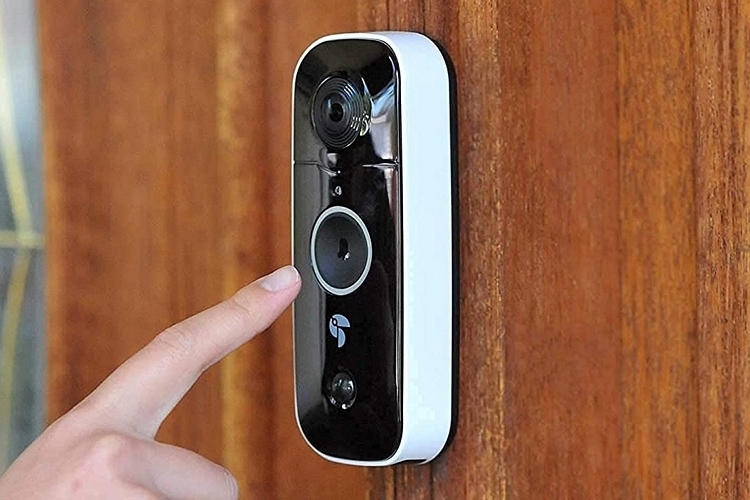 If don't want to spend too much money on a video doorbell, this sub-$100 option is the way to go. It delivers very sharp 1080p video that's on par with more expensive systems out there, especially with a 180-degree field of view that lets you see more of the surrounding area. Only catch is it uses a 1:1 aspect ratio, so most of the time, you'll only catch the person in the frame from the waist up, instead of the head-to-toe view in more expensive options. There's night vision and two-way comms, too, both of which work just as well.
The camera starts recording as soon as the doorbell is pressed or when motion is detected, with the footage automatically stored to the cloud. Even better, the past 24 hours of your video history gets free storage and access in the cloud, so you can review footage from earlier in the day. You only need to pay a subscription if you want a longer duration for your video history ($3 for 7 days and $10 for 90 days). For most people, we have a feeling 24 hours will be just fine, so there's no extra cost if you don't want it.
It comes with an included wireless chime that can play sounds when someone rings the doorbell. And no, you can't shave off a few dollars by not ordering the chime, as the doorbell is not available by itself. If you don't want to use the chime, just shelve it somewhere.
Eufy Video Doorbell 2K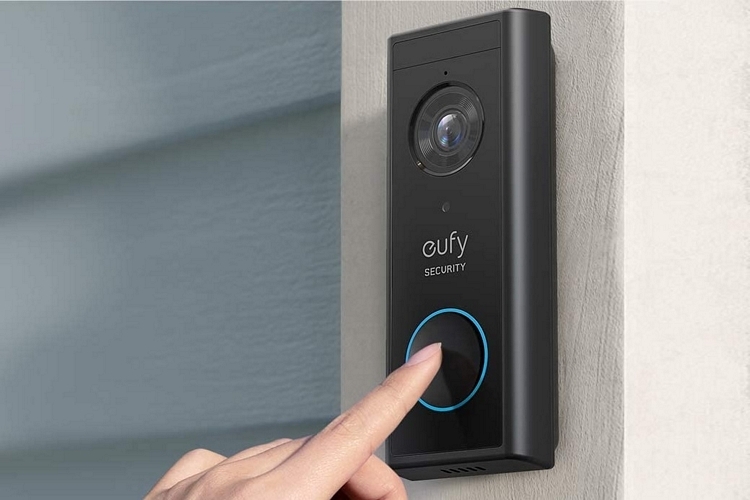 We appreciate smart home cameras that allow you to store footage locally and that's the thing we love most about this video doorbell, which works with the Homebase 2 hub where you can store any recorded footage, sparing you from having to pay for monthly cloud storage. If you already have that hub, by the way, you can also just purchase the video doorbell separately. Aside from recording footage, the hub serves as a doorbell chime with its onboard speaker and also a Wi-Fi range extender.
The camera can capture an exceptionally clear 2K footage even during low-light conditions, with a 4:3 aspect ratio that frames whoever's out front from head to toe. It has a motion sensor can automatically trigger the camera to record (and provide you an alert) when it detects human presence, while two-way comms allow you to talk with people at the door. All the features work well, although there is consistently a very slight delay when loading live view videos, especially when you're not at home. The onboard battery can keep it running up to six months between charges.
Arlo Essential Wire-Free Video Doorbell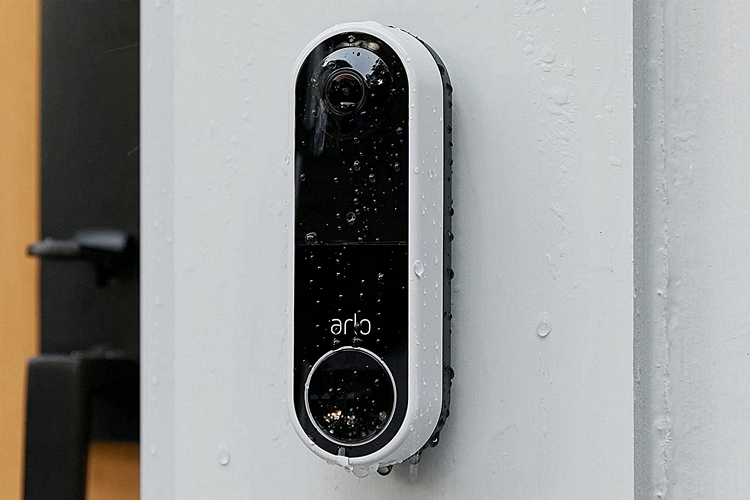 The main reason to like this wire-free video doorbell: the reliability. It just works. Alerts are sent out promptly with clear notifications. The HD 180-degree FOV video is always clear and vivid, same with the night vision that keeps things visible in the dark. Two way talks go through without lag, with conversations going as smoothly as a phone call. In fact, the app triggers a video call on your phone as soon as someone presses the doorbell, which we've found to be a much faster way of getting things done, compared to getting an alert, launching the app, and going through all the motions. Like we said, it just works. The onboard battery can run up to six months, too, so you only need to do a twice a year charging schedule.
The app is one of the best we've used, by the way, with a really intuitive UI and quick-loading videos. The security camera also captures video prior to every motion-activated recording, so you can get a better idea of what triggered the event, which can be important when trying to eliminate false-positives. Do note, cloud storage is only available with an Arlo Secure subscription ($3 per month), so you're restricted to live views and motion notifications, with no stored footage, motion activity zones, and category detection if you don't get it.
Nest Doorbell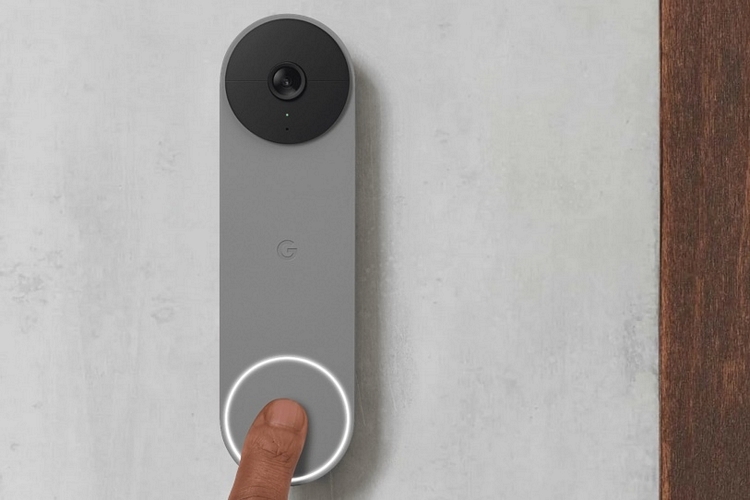 Google's video doorbell shoots footage in 960 x 1280 resolution with HDR, night vision, and a 30 fps frame rate. The field of view is 145 degrees, which is smaller compared to similarly-priced options, but the overall great quality of the video and the 3:4 vertical aspect ratio definitely makes up for it. The motion detection is topnotch, with the ability to identify both familiar faces and delivery drivers, so you can set it to play prerecorded greetings or instructions, depending on who's at the door. Actually, it doesn't just start recording when it detects motion, instead continuously monitoring your front door, allowing you to watch a three-hour snapshot any time via the app. If you want to store footage beyond three hours, you will need a Nest Aware subscription, although the free three hours should be just fine for most folks. Because of that continuous monitoring, the battery life isn't as long as other video doorbells, requiring you to charge this once every month or so.
Ring Video Doorbell 4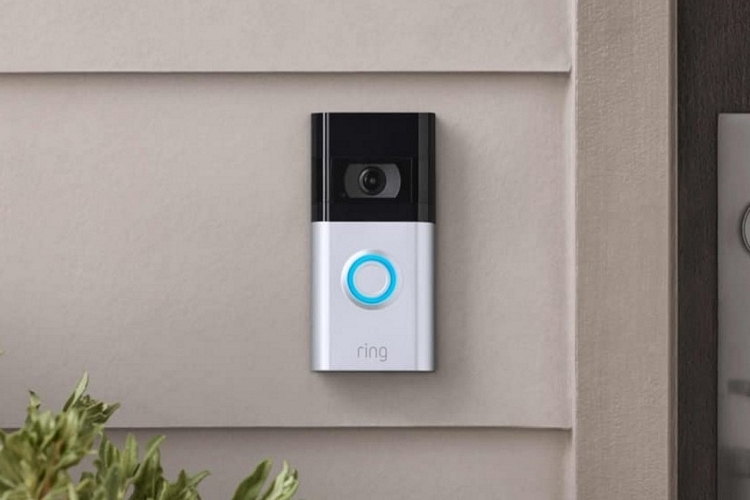 While we like Ring's Pro 2 the best among their models, it's hardwired only. For battery options, this model should be the best in their lineup. As a bonus, the battery is also easily removable for charging, so you can simply take out and juice it up before popping it back, with no need to fiddle with the hardware.
It captures really clear 1080p video, complete with four seconds of pre-roll footage, so you can see anything that happened before someone rang the doorbell or the motion sensor got triggered. The night vision is similarly good, although we wish they added the color night vision from the Pro 2 here. The two-way comms is also good, with little to no lag even when you're not at home, complete with the option to just play preset responses if you don't feel like engaging in actual conversation. The motion sensor allows you to define alert areas to help minimize any false detections, while the dual band Wi-Fi allows you to switch to a different band when the connection isn't quite working right. Like many options in video doorbells, it requires a Ring Protect subscription ($3 per month) to save any motion-triggered footage, with no free local or cloud storage option.