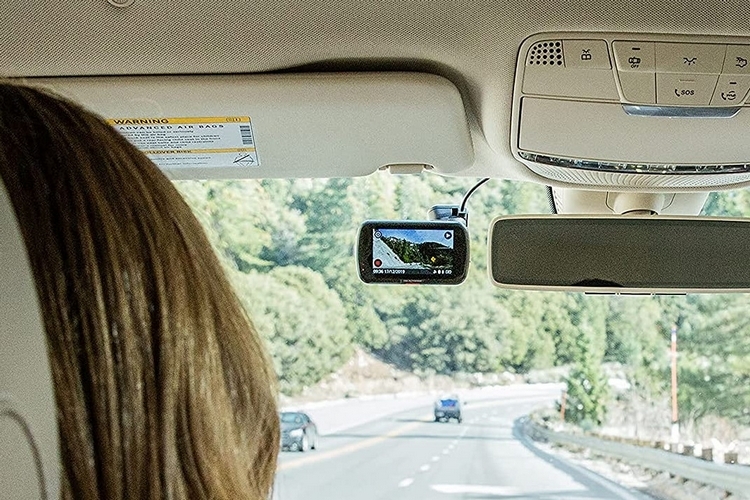 Accidents happen on the road, so much so that, according to recent statistics, there's, at least, one road fatality every 24 seconds and one road injury every second. That's not even counting all the little road mishaps that leave no one hurt. When you're involved in one, the last thing you want is to be blamed for an accident that isn't your doing and dash cams are a great way to ensure it doesn't happen.
This makes the dash cam an essential accessory for any motorist, as it gives you a video recording of any incident that happens on the road. The best dash cams are able to do this whether your vehicle is parked or running, in daytime or nighttime, with no need to manually start, stop, or fiddle with any settings, making it a true set-and-forget device, especially since it uses power directly from your car instead of having to be recharged over and over like many other camera devices.
These are the best dash cams to put in your car.
Kingslim D4 4K Dual Dash Cam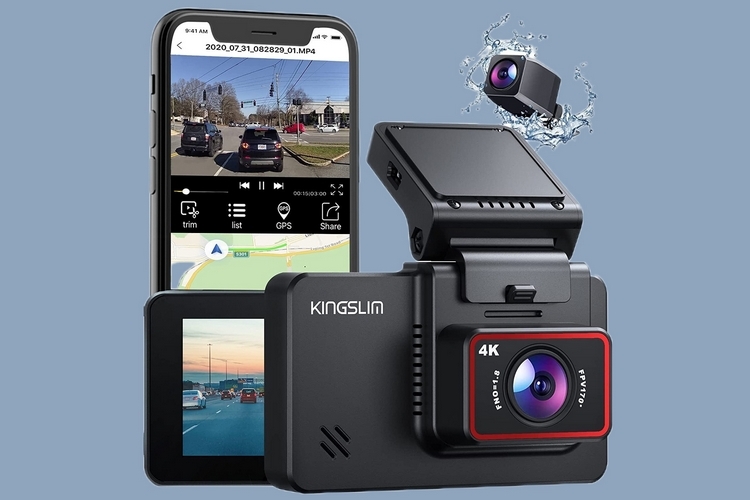 Want the most affordable dash cam that covers both front and rear? This just might be it. Do note, while it says 4K in the name, it really just records in 2.5K and upscales it to UHD for the front camera, so you're not getting as good a video as true 4K dash cams. For the rear, it records in 1080p. There's a 3-inch touchscreen for easy onboard controls, although it also comes with built-in Wi-Fi, so you can pair it with the companion app for controlling the camera with your phone. There's built-in GPS, which allows it to include driving route and real-time speed in the footage, as well as parking monitoring and automatic video locking. The only thing it really doesn't have is motion detection, but it's an omission you can definitely overlook at this price point.
Garmin Dash Cam Mini 2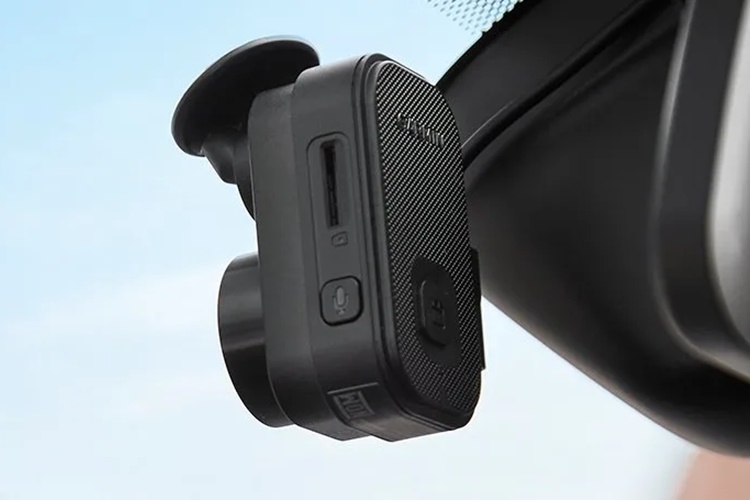 Want something a little more discreet than your typical dash cam? Garmin's thumb-sized device might do the trick. Measuring 2.1 x 1.2 x 1.1 inches (height x width x thickness), the device can be easily mounted behind the rearview mirror to keep it out of sight. Despite the small size, it captures pretty good video, recording in 1080p at 30 fps with a 140-degree field of view. It has most of the features you probably want in a dash cam this small, such as night vision, parked car monitoring, voice control, and Wi-Fi. Because of the phone connectivity, it can immediately send alerts for any incident, auto-upload incident videos to Garmin Cloud, and, of course, allow you to fiddle with any features using the companion app. Do note, there's no screen since it's so small, so you'll have to check everything using the app, although it does have a couple of buttons, which you can use to lock the last video recorded and format the SD card, respectively. Other features include forward collision warning, lane departure warning, speed camera notification, and stop light notification.
Vantrue N4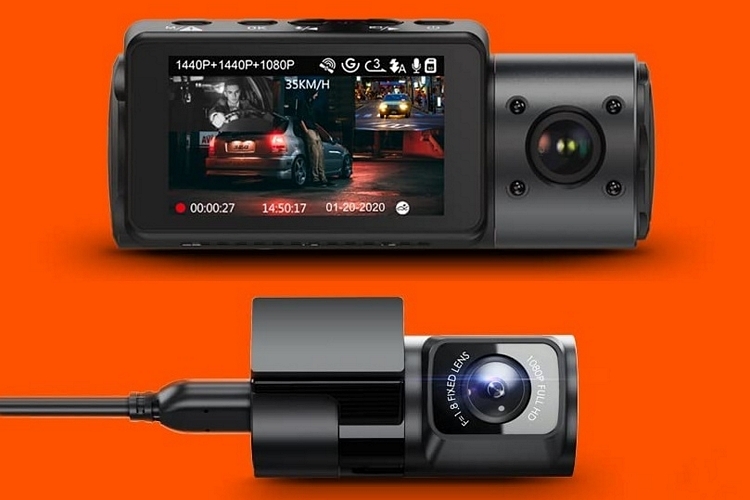 This three-channel system comes with three cameras: a 155-degree front camera, a 160-degree rear camera, and a 165-degree cabin camera, allowing you to capture everything that happens in and out of the car. With all three cameras recording, it captures footage at 1440p for the front and inside optics, while the rear sensor captures 1080p footage. If you want 4K resolution for the main camera for maximum detail, you'll have to disable the inner camera, so you can get dual footage with 4K and 1080p, respectively.
This dash cam offers, arguably, the best combo of price and function, as it's got all the essential features with a few extras, all while coming in at a fraction of the price of similar three-channel systems. You get a big 3-inch screen for navigating the menu, auto-locking of video when it detects an incident, a 24-hour parked car monitoring mode, IR LED lights facing the car cabin (for recording inside even when it's dark), and an SD card slot. Do note, there's no app connectivity, so you'll have to do everything right on the device. You'll also need to take out the SD card and transfer it to another computer if you want to do anything with the footage.
Cobra Smart Dashcam SC 400D
This set comes with a dash cam and a rear cam, so you can record incidents both front and back, with the front optics capturing 4K UHD footage and the accessory camera recording in 1080p. There's a 3-inch touchscreen display on the dashcam for easy access to menus and checking to see what's in the frame for either camera, all while serving as a HUD that can show upcoming turns, radar speed zones, speed camera locations, and other police alerts in conjunction with the companion app. If you want to record inside the car, the system also supports integrating a third camera to the mix, although you'll have to get that separately.
Nextbase 622GW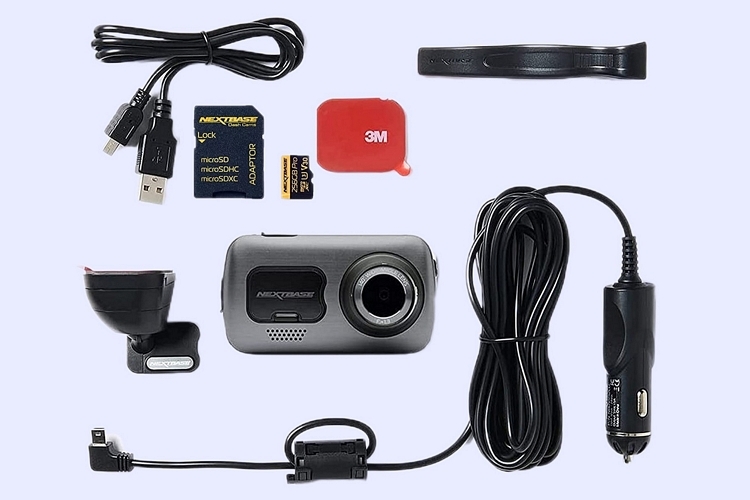 We love the video quality of the recordings from this dash cam, which can capture in 4K at 30fps for the front camera and 1080p at 30fps for the rear, complete with built-in image stabilization. If you want better framerates for the front camera, you can lower the resolution to 1440p to get 60fps and even 1080p to get 120fps (yep, you can record slow motion-worthy videos). It's heavy on the features, with adjustable view angles (180 degrees or 140 degrees), night vision, extreme weather mode (it captures clearly through fog), GPS tracking, 24-hour parked car monitoring, and even a motion sensor, so it can lock footage in non-collision incidents. There's Alexa support for hands-free control, as well as precise location sharing that can send your exact position to emergency services in the event it's necessary without using your phone data. On top of all that, the darn thing is designed to work through the hottest summers (rated operational at 140 degrees Fahrenheit) and the coldest winters (it can handle -22 degrees Fahrenheit), so it won't suddenly conk out during extreme weather.