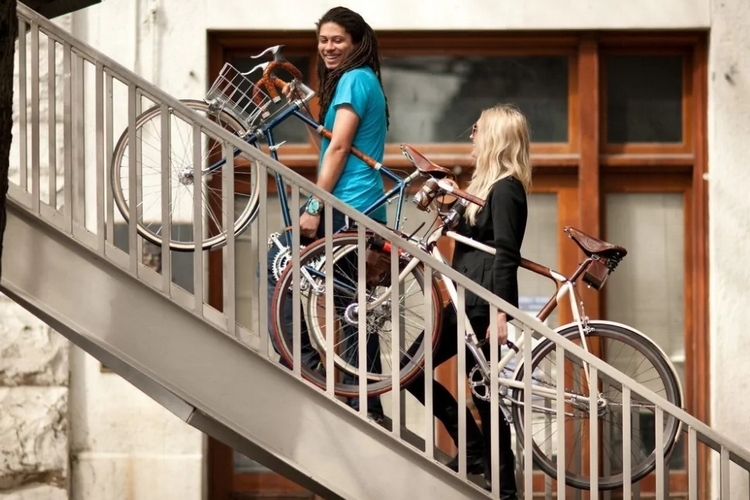 We love bicycles. Not only are they a highly economical transport option, they're also emissions-free while letting you burn a good load of calories every ride. As such, it's no surprise why some of the people in your shopping list are avid cyclists, whether for fitness, competition, or everyday commuting. In fact, even more people are getting into bicycles now, especially with the rise of electric bicycles, which has made cycling a much more efficient option for commuting and adventuring alike.
When shopping for gifts for folks who spend copious amounts of time on a bike, it's never a bad idea to get them stuff that can help them stay safe on the road, protect their gear, or simply make their daily rides feel a lot better. Here are some ideas.
Accmor Universal Cup Holder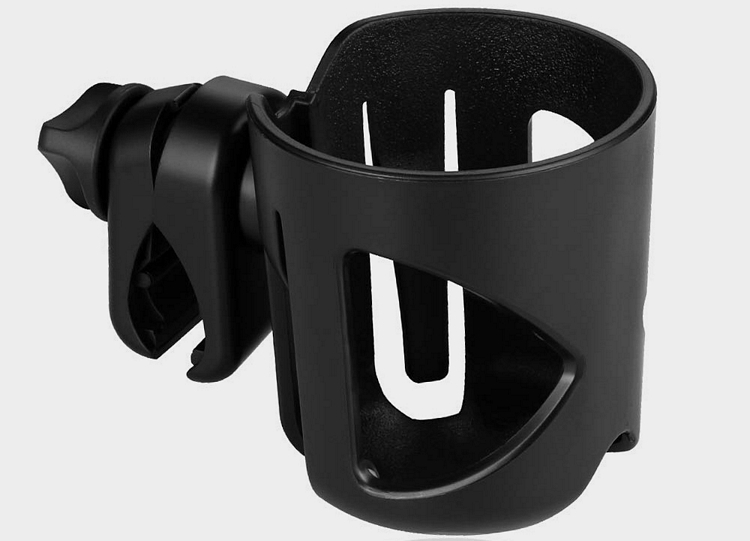 While many cyclists install a bottle cage on their bikes for water, those who commute on a bike might want to drink something else while they're on the way. Like… you know, some hot coffee to help perk them up those sleepy mornings. This one does the trick. Whether you pour your own brew in an insulated tumbler or buy some takeout coffee from the local shops, it should fit right in here while it's mounted conveniently on your handlebar. Do note, the mount does loosen over time, especially if you ride over bumpier ground, so make sure to tighten it now and then to avoid any accidental spills.
Spurcycle M2 Compact Bell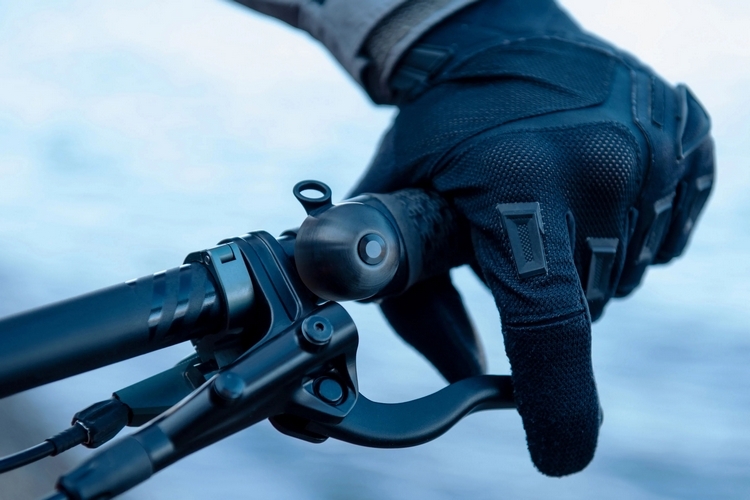 Spurcycle was among the outfits that spearheaded the modern bicycle bell revival, debuting a successful Kickstarter for a craftsman bell back in 2013. They remain one of the most prominent names in the category today. While we love that original design, we're more partial to the newer, smaller version, which uses 30 percent fewer parts, resulting in a more compact profile. Despite the smaller size, it retains the reasonably long and loud ringing of the original (lasts over 10 seconds every time), ensuring you will be heard every single time. And yes, it retains those same vintage good looks, too.
Hornit DB140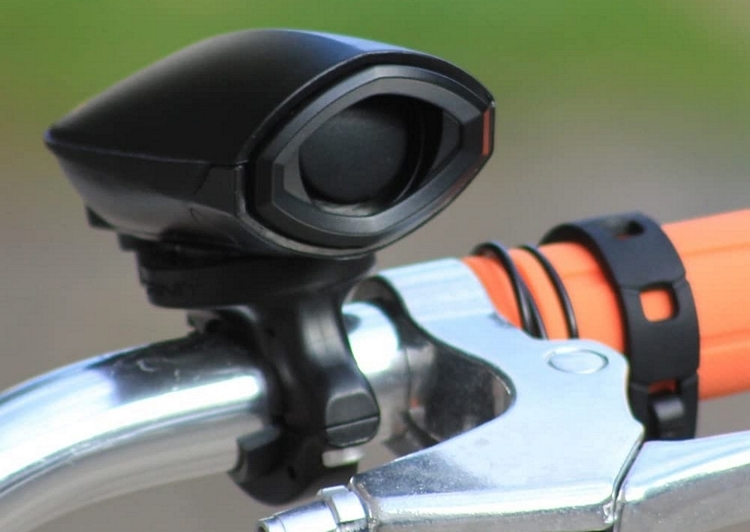 Over the last few years, classic-looking bicycle bells have made a comeback, with old brass builds and vintage designs proving extremely popular among a substantial segment of contemporary cyclists. As great as they are, old-school bike bells may not be the best fit for city riding, with its loud traffic, bustling crowd, and all sorts of other noises. Those are the situations an electronic bike horn comes in handy, especially ones as loud as this 140-decibel option from Hornit. It comes with two volume settings, 140db for maximum audibility and 121db when things are a little more peaceful on the road, with the sound powered using two AAA batteries that should last it around a year of use on average.
Walnut Bicycle Frame Handle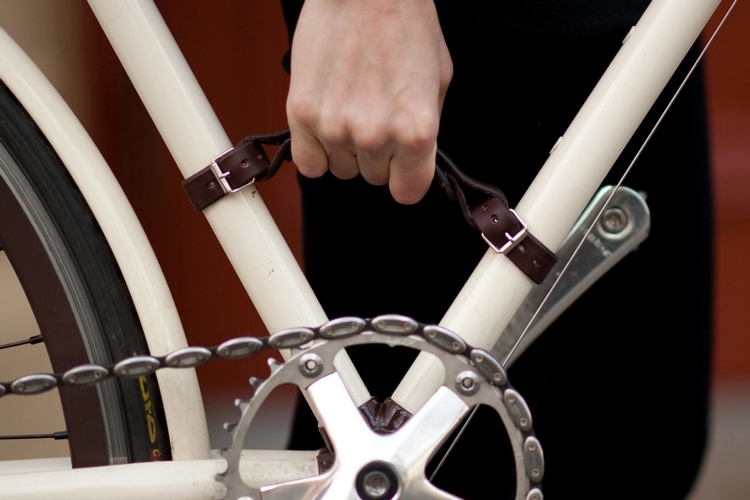 This leather strap mounts to the lower part of a bicycle's down tubes, putting a convenient carry handle just above the chainrings. Doing that gives you a carry handle that lowers the bike's center of gravity when you lug it by hand, making it all that much easier to balance and maneuver around turns. This makes it an excellent gift for bike-riding city dwellers who frequently need to take it up and down a flight of stairs in their apartment buildings.
VentaPak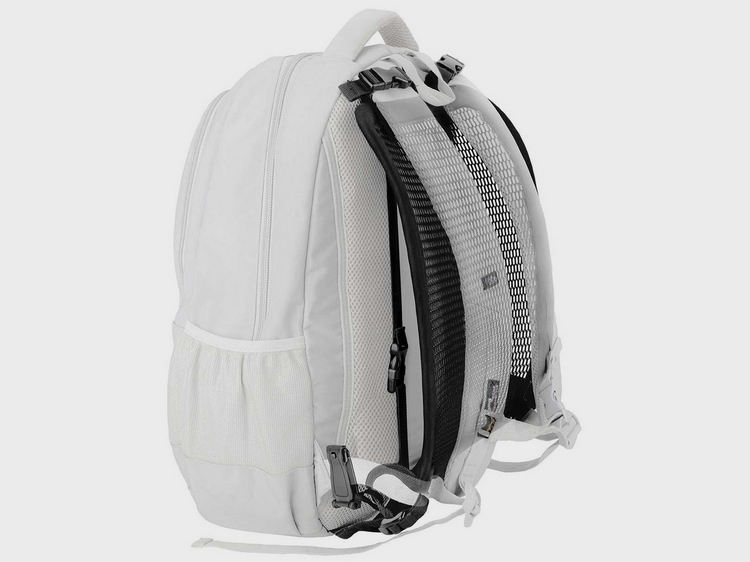 If you need to carry gear while riding, there are saddle bags, frame bags, and handlebar bags that can do the job. If your recipient insists on rocking their favorite backpack, though, you can make their rides more comfortable with this spacer accessory, which lifts the pack away a couple of inches away from your back, so air can circulate properly. That means, air can cool your back all through the ride, so you won't end up soaked in sweat as you would with just the backpack in tow.
Goodr Nuclear Gnar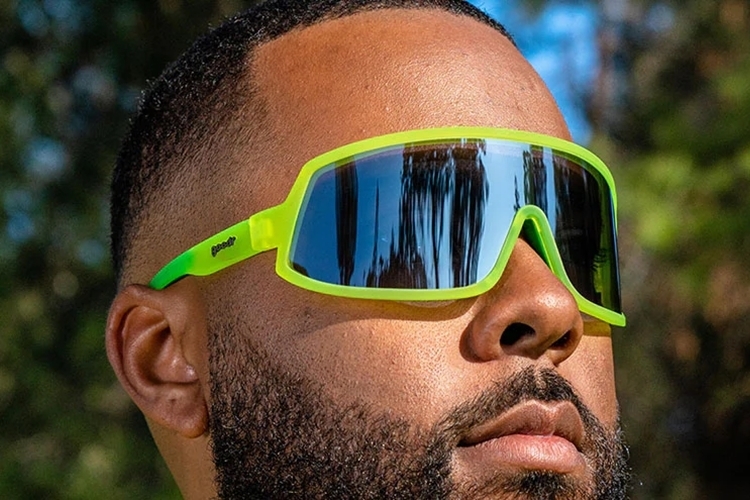 A good pair of riding sunglasses always makes a good gift for cyclists. We love Goodr for their technical-yet-affordable sunglasses and these wraparound optics is their best cycling model. The frame and temple grips are equipped with a special grip coating that, along with the snug fit, keeps it glued to your face through bumpy and sweaty rides, while the polarized lenses will eliminate fog, reduce glare, and block those harmful UV rays. Sure, the style is a little loud, but it's the kind of look most anyone can grow to love.
Smith Optics Express MIPS Cycling Helmet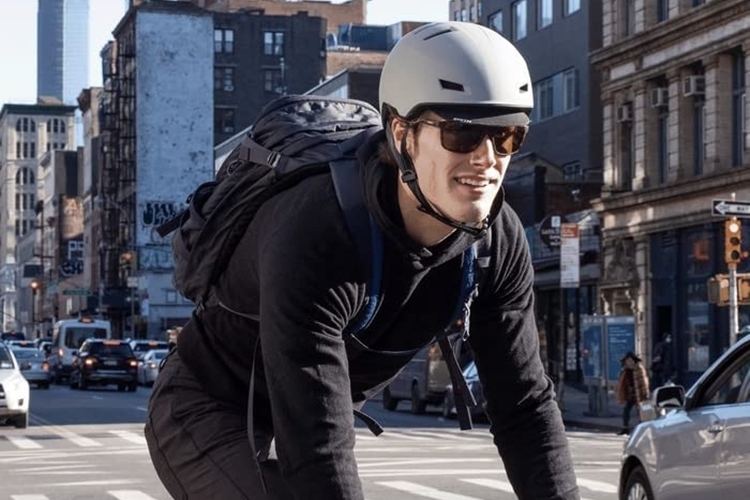 Designed for regular commuting, this cycling helmet sports a clean and minimalist shape that's perfect for city riding, while MIPS protective technology with extended coverage (it's shaped more like a mountain bike helmet) provides the needed reinforcement to keep you safe on the road. Low-profile vents allow air to circulate at a consistent pace, so you never get too hot during the ride, while a removable visor and pop-in rear light lets you add accessories for better utility.
Chrome Industries Urban Ex Handlebar Bag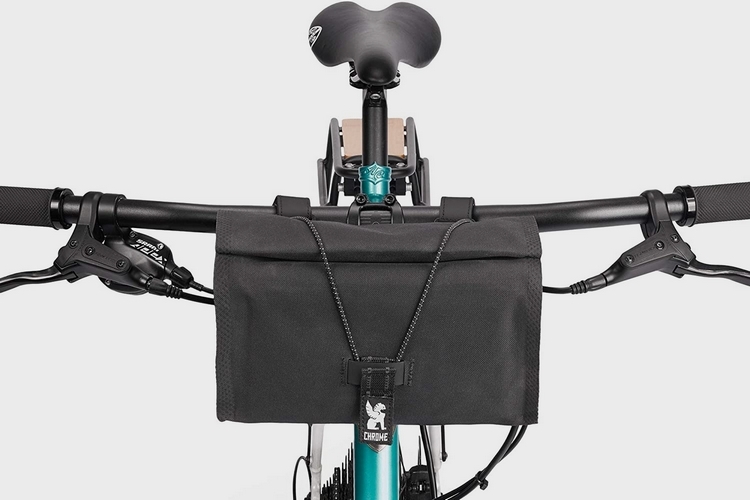 Most people need to carry extra gear on their bike rides. Sure, you can wear a backpack to get that handled, but that will lead to sweaty backs that will leave your outfits soaked. A handlebar bag like this one gives you a handy place to stash gear and supplies. It has a 5L volume, complete with a rolltop, so you can expand and compress as needed, with interior compartments for organizing your stash. Construction is PU-coated 600D polyester with a 70D nylon liner, leaving it both adequately padded and waterproof. The bag mounts to the handlebar using a hook and loop attachment, while a hideaway strap lets you use it as a crossbody sling or a hip pack once you take it out of the bike.
100 Percent Altec with Fidlock
Many bike commuters also enjoy exploring the trails on a mountain bike. If your recipient is one of them, a technical helmet they can wear to the trails is always a winner. This is one of the better affordable options in the category, with its 14-point rotational protective system, multi-density EPS foam injection, and the Fidlock snap magnetic buckle, which makes fastening and undoing the helmet a breeze even with full-finger gloves on. It offers the expanded coverage you expect of mountain bike helmets, of course, all while maintaining a lightweight build.
Showers Pass Transit Pants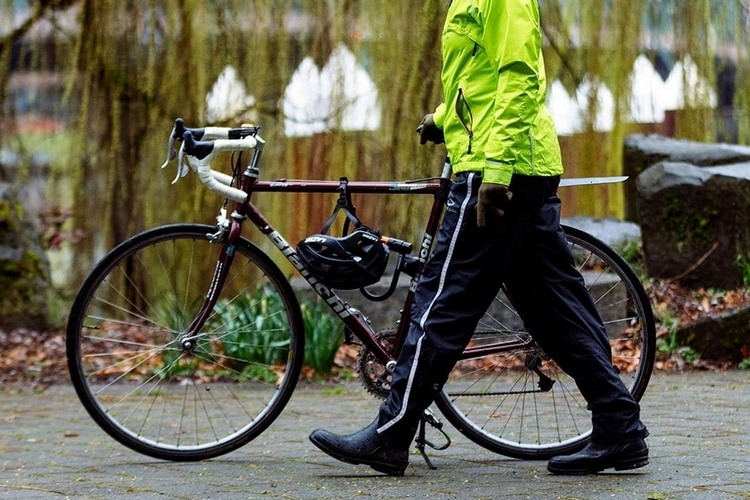 There are plenty of jackets you can wear to keep your upper body dry when riding in bad weather. This garment is the lower body version of those jackets, wearing over your pants to shield it from the rain, so you can keep your entire outfit dry when commuting during the wet months of the year. It's made from a three-layer ripstop fabric that's waterproof and breathable, with taped seams, articulated knees, and ankle zippers for easily fitting over shoes. Features include cinch straps to keep the pants away from the bike chain and crank, reflective rims, and an included mesh stuff sack for easy packing. It's available in both men's and women's styles.
Rhone Men's Commuter Pants Slim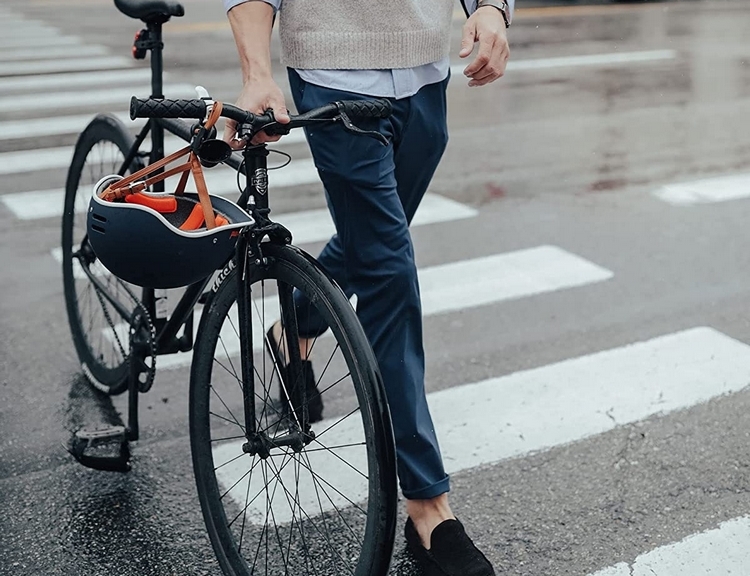 These smart-looking chinos should look great at the office, all while comfortably allowing bike commuters to get there without a hitch. It boasts a four-way stretch that allows unimpeded movement on your steed, all while being extremely breathable and moisture wicking to ensure comfort. Because of the stretch, it stays wrinkle-free, so you can look good all day, no matter how active you get, while the slim fit, flat-front design, and button-through welt pockets come together nicely to keep you looking properly styled.
Litelok X-1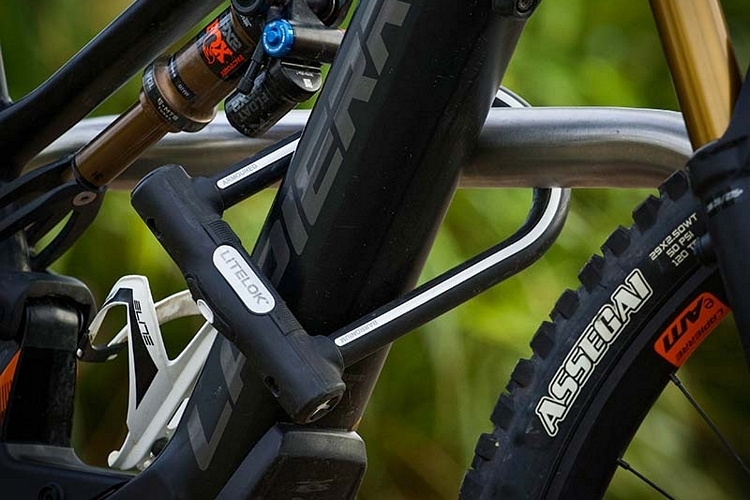 If your recipient rides an expensive bike, they deserve an equally high-end lock. If you're willing to splurge, it rarely gets better than this model from Litelok, which boasts five times more resistance to angle grinders than the best-performing models from other brands. It does that with a patent-pending layer of Barronium, a ceramic composite that's been formulated specifically to resist angle grinders. They fused that material on top of a high-tensile steel core, ensuring this resists, pretty much, any cutting material bike thieves can bring. They pair that with an ART4-certified lock cylinder.