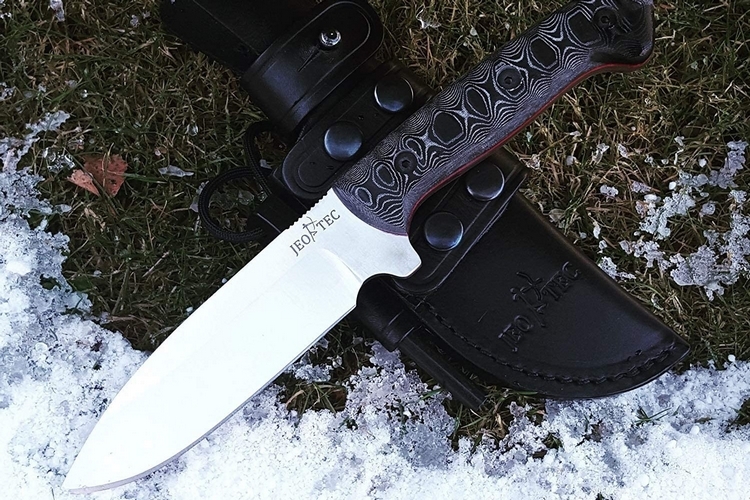 Some knives are designed for everyday cutting jobs. Others are fashioned primarily for self-defense. Hunting knives, on the other hand, are meant to help you dress game and process its meat after the kill. Of course, that's not it's only job, as you'll probably reach for the same knife when taking on various errands at camp, whether it be making kindling, cutting rope, or slicing up a piece of fabric to patch a hole on your tent. However, the primary concern will always be field dressing game meat efficiently, so that you can keep it as fresh as possible.
As such, that's the function you should put at the forefront when choosing a hunting knife. With the right one, you can quickly and easily remove an animal's internal organs and prepare it for transport in the field, as well as skin and butcher it once you're back at camp. And no, you don't need something big or gnarly-looking – just one that can do the job and do it right.
These are the best hunting knives to dress and prep your game meat in the wild.
Morakniv Craftline Basic 546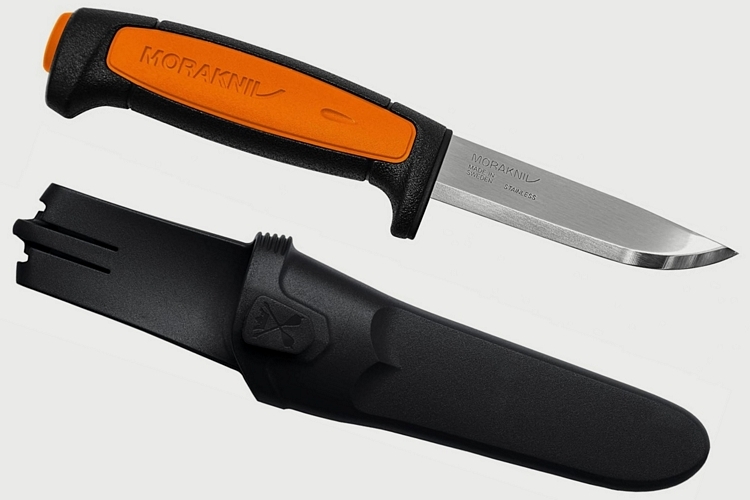 We know… it's not a good idea to skimp when it comes to a hunting knife. Despite its economical price, though, this knife is an absolute workhorse when it comes to dressing medium-size game. Yes, you can also use it with big game when necessary, although it might require a bit more elbow grease because of the more modest blade material. While it doesn't hold edge quite as capably as more expensive options in the list, the 3.6-inch stainless steel blade lends itself very well to sharpening, so as long you're willing to put in regular maintenance, this cheap thing can last you a while. At this price, you can buy two or three, so you've got backup, just in case.
Spyderco Bow River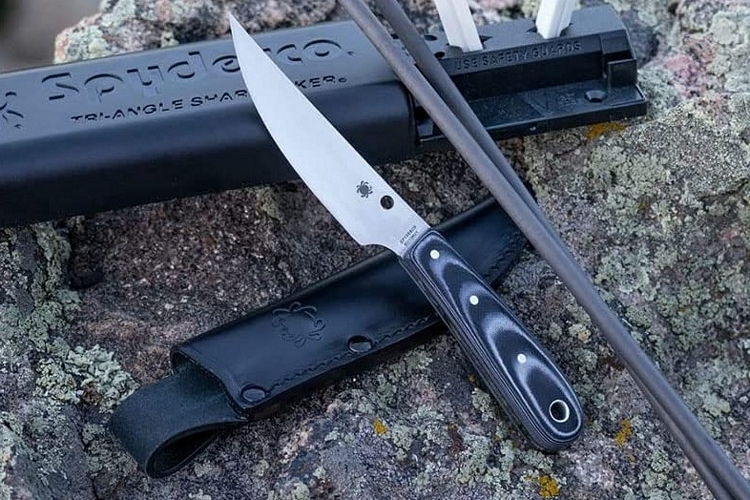 Designed for budget-conscious hunters, this fixed blade all-rounder is a capable hunting knife for skinning and prepping in the field, all while handling itself well on the butcher table afterwards. The forward trailing point flat ground blade is made from 8Cr13MoV steel, so it doesn't hold edge nearly as well as more expensive knives, but it does lend itself well to sharpening, so you can always be on the field with a knife that's ready to get down and dirty. Is it the best knife you can get? Heck no, but it definitely performs above its pay grade, making it a great value addition to anyone's hunting stash.
Kershaw Emerson CQC-11K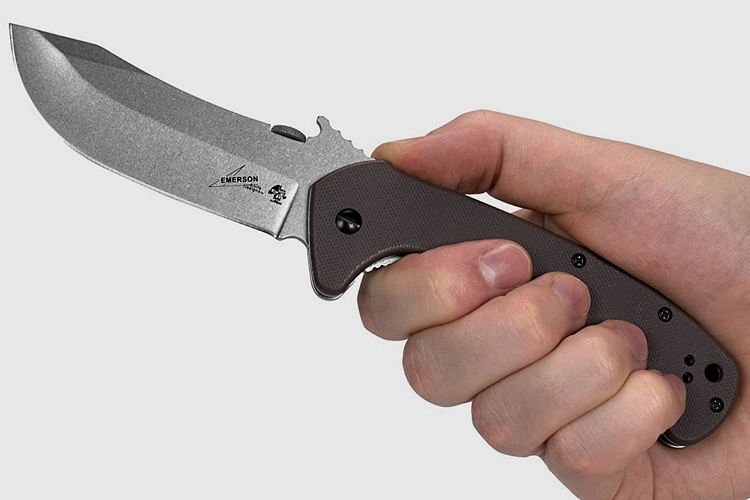 Want to use a folding hunting knife for your dressing duties in the field? This sleek-looking folder should fare well in your hunting endeavors, with its 3.5-inch deep belly blade making it ideal for skinning and taking out organs, with a deep jimping in the back of the handle allowing for a really firm grip even when cutting through tougher parts. The folding mechanism is sturdy, too, so it should handle itself well when it comes to more demanding tasks, although you'll probably still want to opt for a fixed blade if you plan to dress some really big game.
Buck 113 Ranger Skinner Knife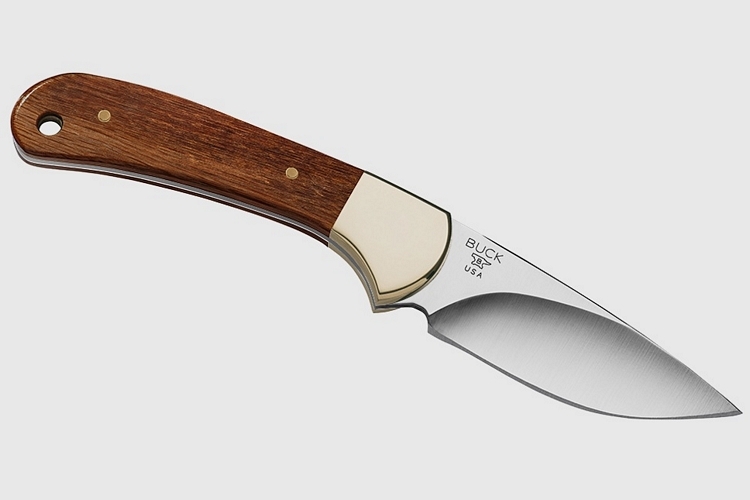 Originally a limited edition model, this hunting knife has proven so good it's become a staple in the outfit's lineup. That's because people appreciate its small yet incredibly effective 3-inch blade and ergonomic handle, a combo that allows you to get any dressing job done in the field. The blade is offered in two variants, although we highly recommend the S30V steel, a highly ductile alloy that retains edge in a downright impressive manner. Seriously, if you've had your knife dull out on you in the middle of a skinning job, you'll want to switch to something with this material to keep it from happening again.
Because of its popularity, Buck Knives offers a number of customizations for this model. Specifically, you can choose different finishes, handle materials, sheaths, and even opt to give it an engraving to get you a knife with real heirloom potential.
Jeo-Tec No. 29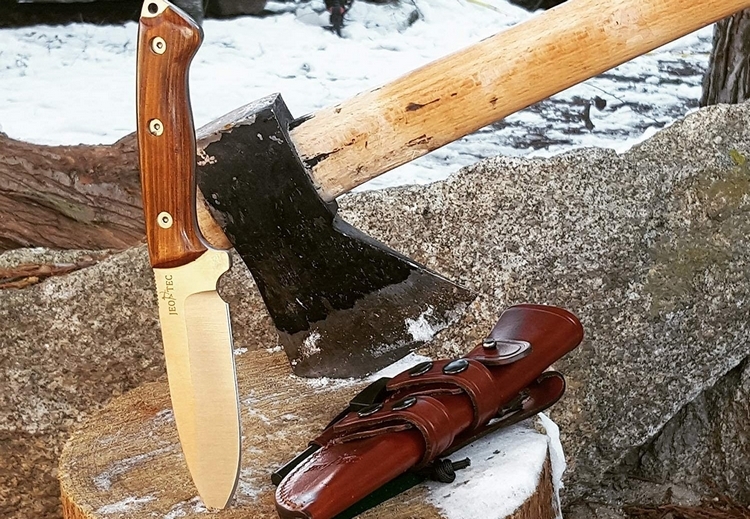 Handmade in Spain, this heavy-duty knife has a 4.9-inch blade cut in Mova-58 steel, a very hard blade that cuts through every part of your game with relative ease, all while retaining its razor-sharp edge for much longer than you can probably even imagine. It's big, it's heavy, and it's no-nonsense, with a blade so thick, it can handle any hard cut, and a cocobolo wood handle so well-contoured, you just feel completely in control the entire time. The catch? It's huge, coming in at around 10 inches long, so this will make for a substantial presence hanging on your belt. Don't worry, it looks absolutely badass, so you can wear it with pride.
Cypress Creek Woodthrush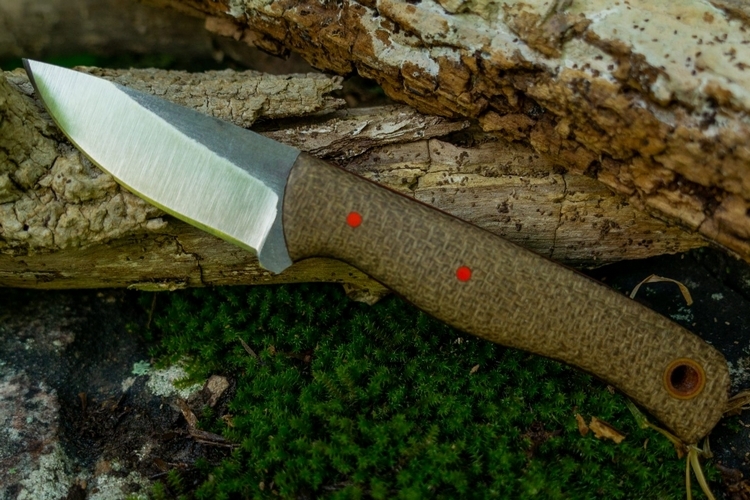 We love the look of this hunting knife, with its small 2.9-inch blade and contoured 4.25-inch handle. That compact blade comes in handy when making accurate incisions, with a precision more akin to scalpels than a standard hunting blade, while the blade's S35VN steel construction really strikes a great balance of toughness, edge retention, and sharpening ease. Of course, the limited size of the blade might present some challenges when dressing big game, but it should handle everything but the most voluminous animals pretty well. We also love the contoured shape of the handle that promotes a really secure grip, especially when you're cutting into tougher parts of your animal.
Benchmade Saddle Mountain Skinner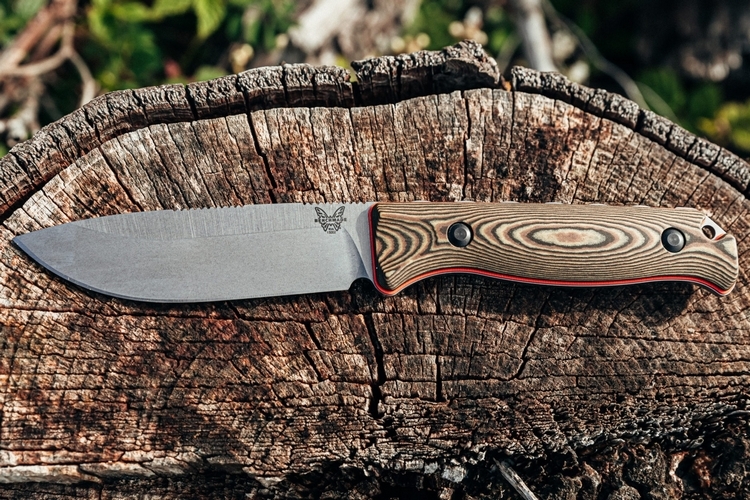 Designed for big game hunting, this classic knife has a 4.2-inch S90V premium steel drop point blade and a stabilized wood handle, a combo that gives it impressive function in the wild. It has a slightly clipped tip that enables quick penetration of any hide, while the thick spine allows it to handle any pressure you encounter when digging deep into the animal. The blade is the real high point here, as it retains edge very well even after you've just finished gutting out a big catch, while the contours of the edge offers a really stable grip. The handles feel a bit slim, so those with bigger hands might find it a bit odd, although you can always wrap some paracord to give it a little more meat to hold onto.