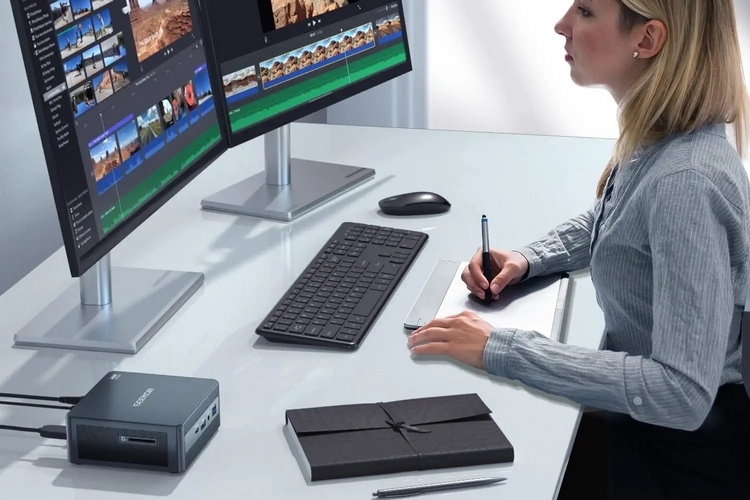 We're big fans of desktops and the amount of computing power they bring to your setup. Problem is, they're huge, making them a tough choice when you want to take up as little room as possible on your workspace.
In the past, most people who didn't want to put up with the size opted for a laptop instead. However, in the past decade, small form factor computers, or mini-PCs, have become a viable alternative, giving folks comparable computing power at a size that's a mere fraction of even the smallest traditional PC cases.
While their small size might suggest it's the kind of PC only suited for school-age kids, fact is, the current generation of mini-PCs are pretty powerful machines. Not only are they capable of running intensive productivity apps, we've seen plenty these days that can run AAA games just as well as your trusted desktop.
These are the best mini-PCs you can get today.
Geekom Mini IT11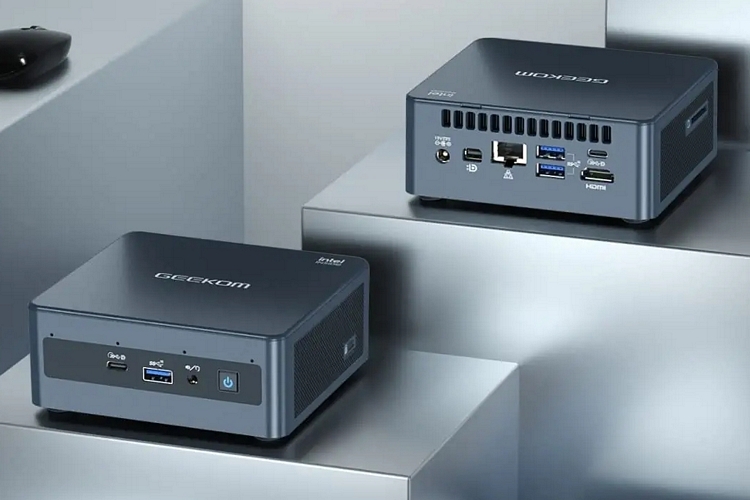 While Geekom made its name with the impressive IT8, the older CPU it ran on made it a bit of a tough sell for folks who wanted to do more than basic productivity tasks. The recently-released IT11 should win those holdouts over, with its 11th-gen Core i7 CPU, integrated Intel Iris Xe graphics, 16GB of RAM (expandable to 64GB), and 512GB of SSD storage (expandable to 2TB) giving it enough chops to handle any application you can throw its way. Sure, it's still not an ideal gaming machine, but it should be able to run basic games, especially at lower frame rates. It has a built-in fan, which helps it cool better albeit at the expense of a bit more noise, as well as a VESA mount if you'd rather not keep it on the desk. There's a generous selection of ports, too, including HDMI, mini DisplayPort, five USB slots (no USB-C, sorry), a headphone jack, an SD card reader, and an Ethernet slot, as well as Wi-Fi 6 and Bluetooth 5.2. All this, by the way, in a package that measures just 4.6 x 4.4 x 2 inches. It comes with Windows 11 Pro preinstalled.
Apple Mac Mini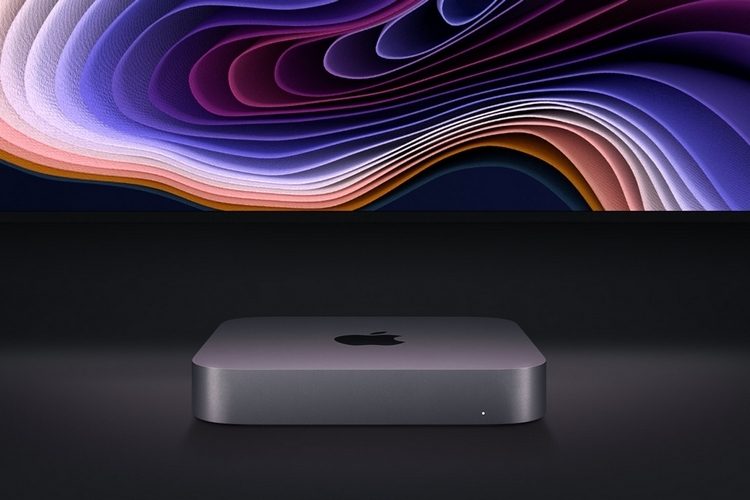 The latest version of Apple's Mac Mini brings the outfit's powerful M1 chip in a mini-PC form factor, replacing the Core i3, i5, and i7 CPUs from previous generations. If you had any doubts about Apple Silicon, this thing puts it to rest with seriously impressive performance, all while still being able to run legacy Intel apps and iOS apps on the newest Mac OS versions. As far as hardware goes, it supports up to 16GB of RAM and 2TB of storage, although it drops support for external GPUs, so those who used to turn their Intel-based Mac Minis into capable gaming machines probably won't want to do this upgrade.
Minisforum Elitemini X500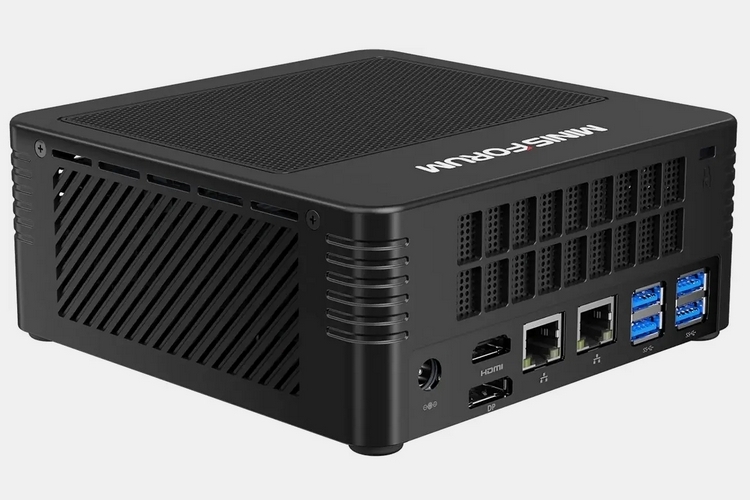 Measuring just 6.1 x 6 x 2.4 inches (width x depth x height) and weighing 4.2 pounds, this mini-PC houses an AMD Ryzen 7 5700G, integrated Radeon Graphics 8, up to 32GB of RAM, and up to 2TB of SSD storage. While the lack of a discreet GPU option means it could falter at the most graphic-intensive tasks, it should be able to handle most apps and games well enough, especially if you max out the memory capacity. It's also got Wi-Fi 6 support, Bluetooth 5.1 connectivity, and a healthy selection of ports, including a dual display outputs via HDMI 2.0 and DisplayPort. The only thing missing here is a USB-C slot. If you can live without that, though, this is one powerful productivity machine.
Acer Chromebox CX14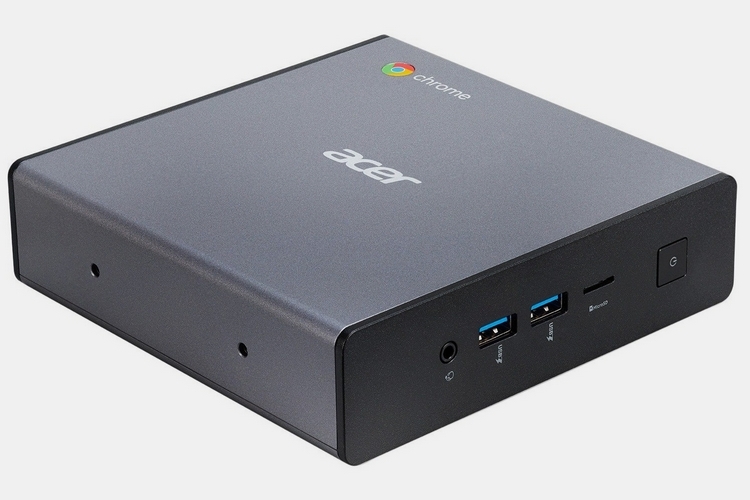 While most Chrome OS PCs are generally used by students, even professionals who don't rely on desktop applications will probably find them a great alternative to Windows machines. If you want the best version of Chrome OS in a desktop, it's tough to beat the experience provided by this mini-PC, which brings all of the platform's strengths (ease of use, built-in security, online apps) in a neat and complete package. With its 10th-gen Core i7 CPU, 16GB of RAM, and 256GB of storage, it will deliver a smooth experience across all your favorite online apps, all while supporting up to three displays (one Thunderbolt 4 and two HDMI) for those who want to use it in a more professional setting. It also comes six USB ports, including one 3.2 Gen 2 for data transfer speeds of up to 10Gbps. Even better, you can set it down flat, put it in the included tower-like stand, or use one of the available mounting options to keep it away from sight. While it is pricey for a Chrome OS machine, the smooth experience you'll have using it is well worth the extra expense.
Intel NUC 11 Enthusiast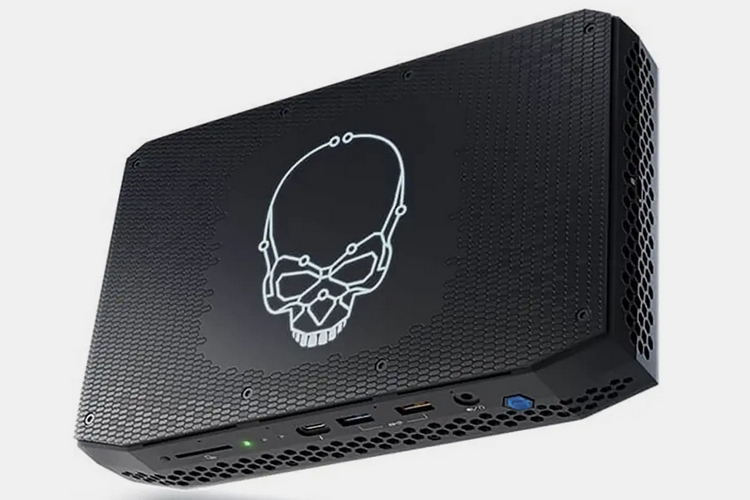 While it looks more like a router than a PC, this compact enclosure a full-fledged gaming machine. Not only does it have an 11th-gen Core i7 CPU, it also gets a 6GB Nvidia GEForce RTX 2060 GPU, up to 64GB of RAM, and up to 2TB of SSD storage. Yep, all that in a housing that measures just 4.6 x 4.4 x 2 inches (width x depth x height). It supports multiple displays with an HDMI and mini-DisplayPort slot, along with three USB-C/Thunderbolt 4 ports, six USB-A ports, and an SD card reader. Truth be told, it's going to be tough to find anything else this small and this powerful, all while retaining a true mini-PC form factor.
Apple Mac Studio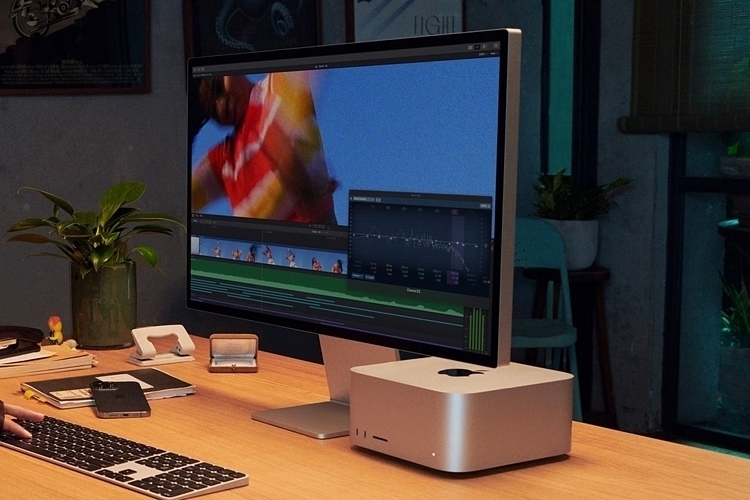 Apple's powerhouse mini-workstation is the second most powerful computer in the outfit's lineup, only lagging behind the Mac Pro in terms of pure processing muscle. And it does that at an impressive size of 7.7 x 7.7 x 3.7 inches. It's surprisingly quiet, too, despite packing some impressive specs, including Apple's M1 Ultra chip, which combines a 20-core CPU, a 48-core GPU, and a 32-core neural engine, along with 64GB of RAM and 1TB of SSD storage. With support for up to five displays and the ability to stream up to 18 8K ProRes videos at a time, this is a true powerhouse in a compact body for anyone who does their work in Apple's gated ecosystem.