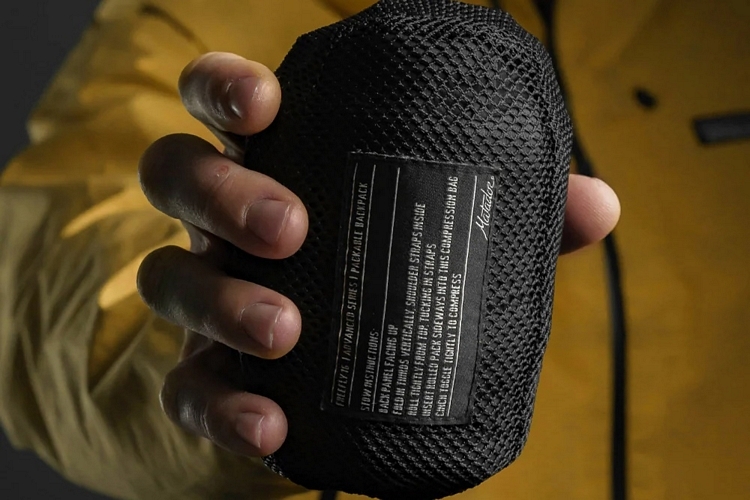 Packable backpacks may seem like an odd category at first glance. We use bags to carry stuff, after all, so why would we need to fold and collapse it? However, there are legitimate uses for packable packs that other bags just can't handle.
When mountaineering, for instance, many climbers favor smaller and lighter backpacks that let them carry just the bare essentials, so they take out their packable backpack and use it in favor of their larger, heavier hiking pack. When you're out shopping and you don't want to carry half a dozen different plastic bags, a packable backpack sitting in your jacket pocket or fanny pack can serve as your catch-all container. For those times you're traveling and you anticipate getting a few things to take home from the trip, a couple of packable bags can make a difference, as they spare you from having to cram everything in your luggage. Suffice to say, these foldable and collapsible backpacks can make themselves very useful in the right situation.
These are the best packable backpacks you can get today.
Amazon Basics Ultralight Portable Packable Day Pack
We love Amazon Basics for their simple and affordable takes on different products. Their packable backpack is particularly nice, collapsing down to a compact size that fits in most jacket pockets, all while giving you a big pack with a roomy 35L of volume capacity. Aside from the main compartment with dual zip closure, the bag also comes with a front zippered pocket, an internal zippered pocket (doubles as the bag pouch when folded), and two mesh side pockets sized to hold a water bottle. It's even got adjustable padded shoulder straps, an open-cell foam lumbar pad, and molded channels for back support and airflow, so it doesn't skimp on comfort despite being highly packable. If you want something that packs down smaller, Amazon also has the same bag in a more compact 25L size
Outlander 100% Waterproof Packable Daypack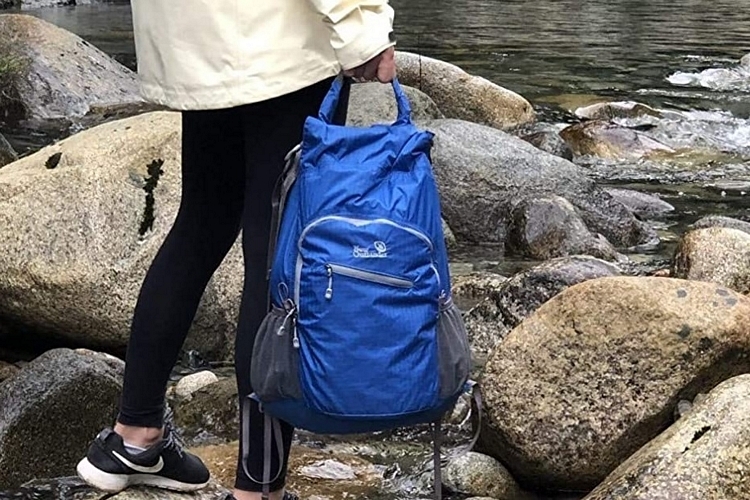 Despite its affordable price, this 25L packable rolltop bag is highly durable with its nylon construction, bar tacks at stress points, and abrasion-resistant SBS metal zippers. It's also got a completely sealed main compartment, courtesy of the waterproof nylon, rolltop closure, and sealed seams, so it will keep gear you keep inside completely dry. Aside from the roomy main compartment, it comes with two front zippered pockets, two side pockets (sized for water bottles), and an internal zippered pocket that doubles as carrying pouch when you fold the bag. They also threw in a carabiner clip so you can hang stuff on the bag. We also like the fabric, as it doesn't get that excessively wrinkled texture that you often find in packable bags at this price range.
Sea to Summit Ultra-Sil Day Pack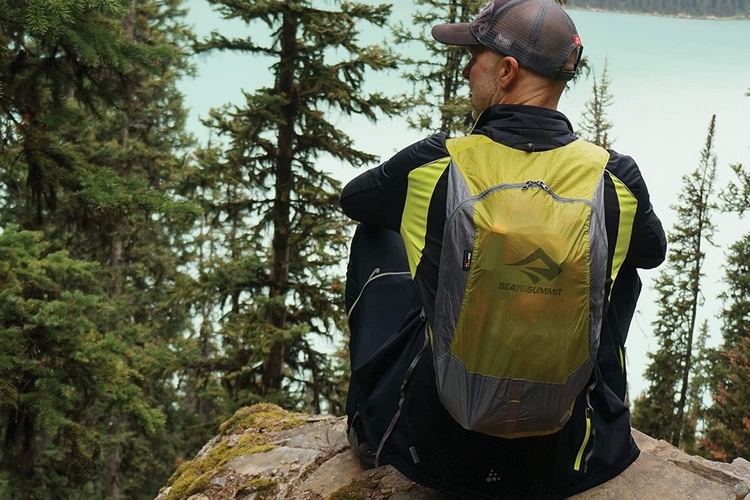 When it comes to packable bags, the more packable it is, the better. It rarely gets more packable than this 20L daypack, which packs down to a really small bundle barely bigger than a tennis ball, all while weighing a lightweight 2.5 ounces. That lightweight build is crucial as this is designed as a summit pack for mountaineering, which is also why they made it with durable 30D Cordura and reinforced it with bar tacks at stress points. So yeah, it's very durable, although the unpadded shoulder straps are a definite weak point, which is the main reason they recommend limiting the load to 15 pounds max, lest risk damaging the straps. Do note, this doesn't make for the best-looking pack, as the fabric gets very wrinkly, especially when it's freshly unfolded, although it definitely gets the job done. Features include a two-way zipper closure, webbing loops for attaching accessories, and an aluminum carabiner on the pouch zipper for hanging it on a belt loop when folded.
Matador Freefly16 Packable Backpack
Matador's smallest waterproof packable backpack, this bag has a 16-liter volume capacity, allowing it to fit a decent load of stuff, all while folding down into a tiny pile that can easily squeeze into most pockets. Seriously, you can fit this in your pants pocket, if you don't mind having an uncomfortable bulge on one side. And yes, it's really waterproof, with sealing YKK zippers, sealed internal seams, and UTS waterproof coating, giving you a packable bag that can serve you even in inclement weather. It's got some mountain-ready features, too, including a sternum strap, gear loops, cord capture, compression straps, and monomesh shoulder straps, making it a truly impressive piece of gear.
Matador Beast38 Ultralight Technical Backpack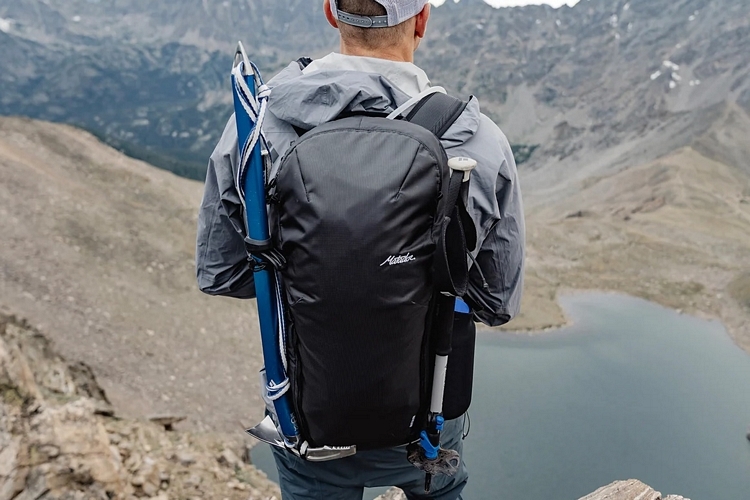 Probably the most technical packable backpack we've seen, this 28L pack is designed for long-distance hiking, with a hydration sleeve to let you sip water hands-free (fits reservoirs up to 3L), gear loops for attaching various tools, and daisy chains for adding extra storage. There's even a built-in spring steel frame suspension system, giving it structure and allowing it to move along with your body, complete with an adjustable hip belt and a sternum strap to evenly spread the load. The main compartment has an asymmetrical clamshell zipper that allows it to open fully for easy access to the contents, as well as a zippered pocket and a small pocket with key loop. Granted, it folds a little bigger than usual (it's likely bigger than your palm), but it's still compact enough to easily bring along anywhere you're going. Features include durable nylon construction with DWR finish for water-resistance, EVA foam padded back, bar tack reinforcements, and YKK zippers.
Hyperlite Summit Pack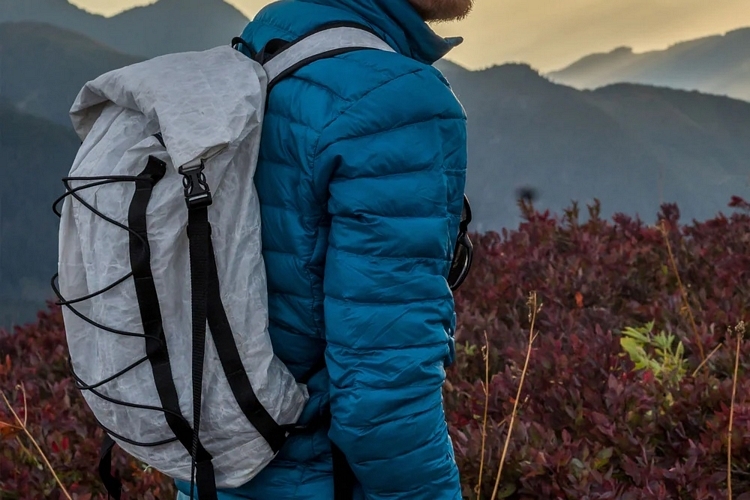 Designed for summit pushes, this packable backpack folds into a really compact pile that fits in your pocket, all while deploying into a 30L pack to bag your essentials when adventuring at the peaks. It's a strikingly simple and straightforward design, with much of the packable heavy lifting carried out by the DCH50 material, which is made from a really thin blend of Dyneema and polyester hybrid. Despite its sparse-looking build, the Dyneema allows it to be very durable and even comes with bar tacks for reinforcement. Its water-resistant, too, with taped seams and a roll top closure keeping the water from entering at the gaps. Features include vertical compression straps, four external daisy chain loops, an ultra-light hip belt, and an adjustable sternum strap. Like the Ultra-Sil, the minimalist shoulder straps are the weak point here, which is why Hyperlite recommends filling the bag with no more than 20 pounds of gear, which, let's be honest, is a lot to carry on your last leg to the summit.