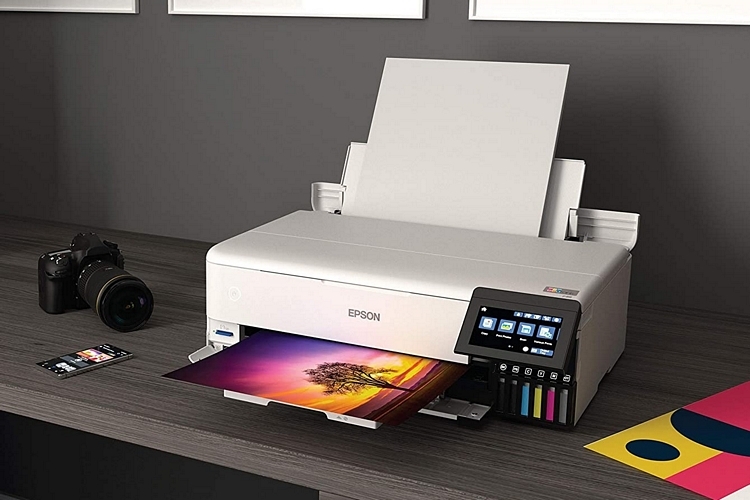 Whether you do photography as a hobby or in a professional capacity, chances are, there are photographs in your camera roll that you'll want to print, frame, and hang up on the wall somewhere. If you are a pro who regularly works private events (e.g. weddings), you likely even have clients requesting professional prints. In either case, a trip to the local print lab should let you get all the prints you need, albeit at marked-up costs. While this is fine for a couple of prints a month, the cost can definitely add up if you do it on a more frequent basis.
For people who regularly make physical prints of their digital captures, investing in a photo printer might prove to be the more economical solution. Quality photo printers have come down in price significantly over the years, while the recurring costs of ink and photo paper are also looking more manageable than ever. Plus, any money you spend setting things up will likely be paid back from the uses you can get out of a good photo printing setup.
These are the best photo printers to consider getting if you're planning to set up your own home print lab.
Canon TS6420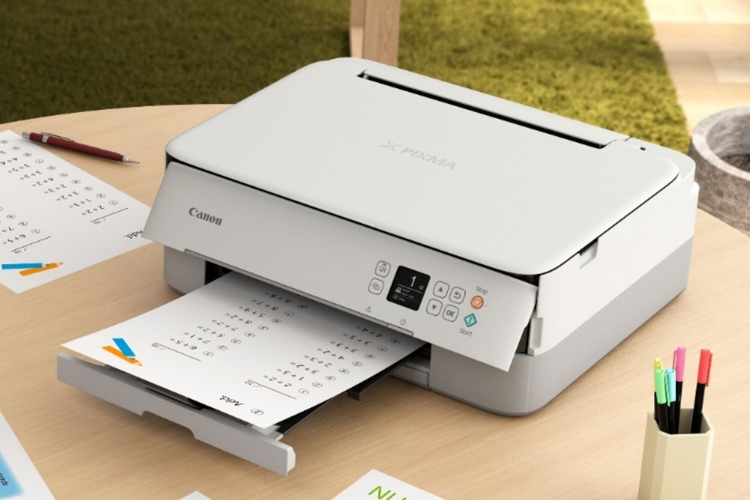 If you're a hobbyist who don't intend to print anything larger than A4-sized format, this inkjet printer just might prove suitable enough for your needs. It can produce A4-sized prints at 4800 x 1200 dpi, with its five inks producing great-looking photo prints. Sure, the prints won't hold a candle to those produced on more professional printers, but for photos you don't intend to hang on galleries anyway, this budget printer will definitely do the trick. Features include a 1.44-inch OLED display with tactile button controls, Wi-Fi connectivity, and a really good built-in scanner.
Epson Expression Photo HD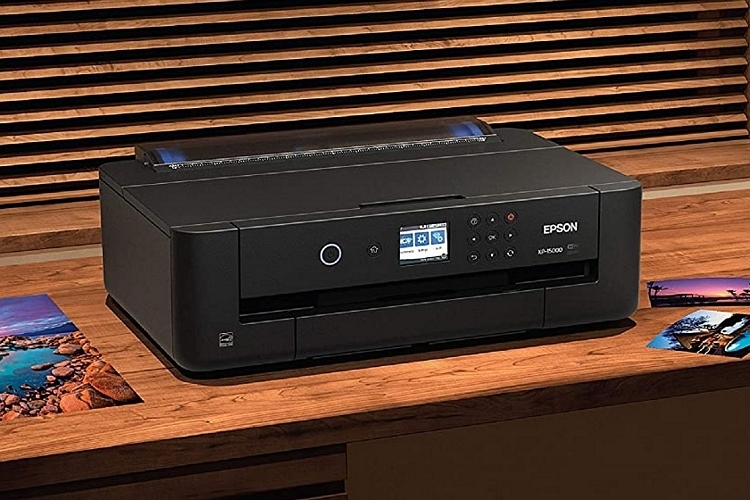 This printer can produce borderless prints up to 14 x 18 inches that are admittedly impressive for such an affordably-priced photo printer. Most of that is because it uses a six-cartridge version of Epson's pricey Clara Photo HD Ink system, so the recurring costs can be a little steep. If you want prints that look like they were made in a commercial photo lab, though, this definitely gets the job done. It has a separate trays for standard paper and specialty card stock (front and back, respectively), so you can keep canvases and heavy stock in their own spot. Features include the ability to print 4 x 6 inch borderless photos in just 27 seconds, a 2.4-inch color LCD, Ethernet, and Wi-Fi.
Canon PIXMA Pro-200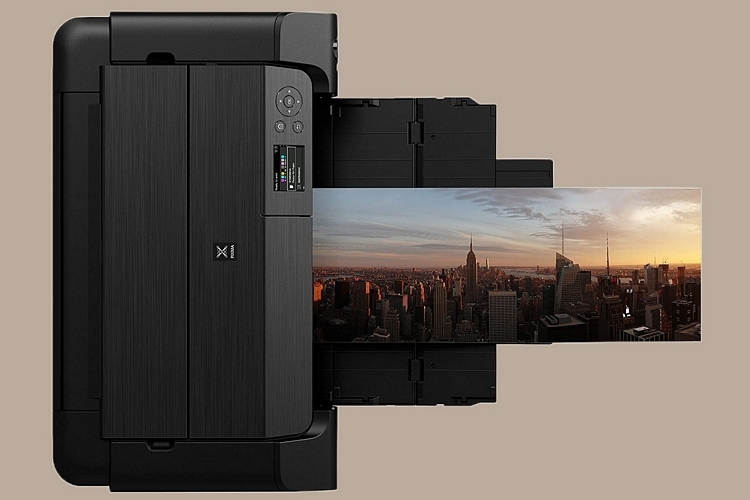 Want a specialty photo printer, can't justify paying four figures for pro-grade models? This midrange option from Canon should make for an interesting option. It uses an eight-color ink system that produces really vibrant prints with amazing color reproduction, although the ink is dye-based, so it's not as long-lasting as the archival-quality pigment-based prints you can get from the flagship models. The printer can produce borderless prints up to 13 x 19 inches, as well as banner-style panoramic prints up to 13 x 39 inches. It's pretty fast, too, with 8 x 10 inch prints finishing in under a minute. If you don't have much room, you'll also appreciate the rather compact footprint. Features include built-in Wi-Fi, Ethernet slot, USB port, and a 3-inch color display with tactile button controls.
Epson EcoTank Photo ET-8550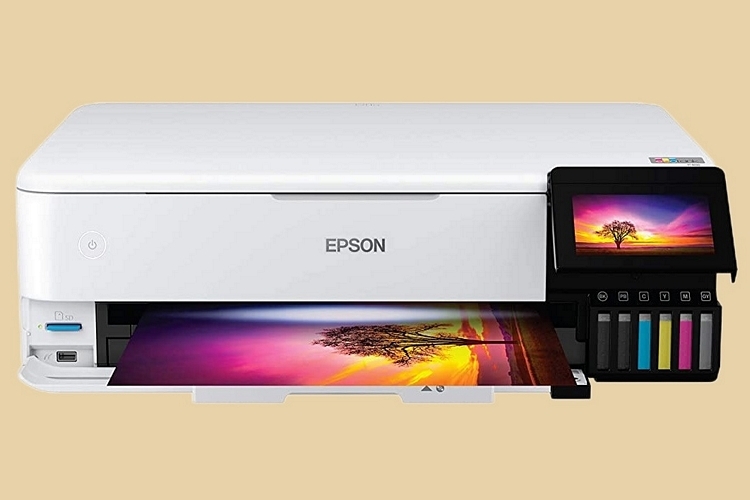 Not a fan of shelling out premium prices for refill cartridges? We feel your pain. If that's the case, then you'll do best to stay away from high-end cartridge photo printers and get something like this EcoTank model, which you can refill from ink bottles to really cut down on your printing costs. It's a wide-format printer that lets you produce borderless prints up to 13 x 19 inches in size at resolutions of up to 5,760 x 1,440 dpi. The print quality is stellar, without much noticeable difference from other cartridge-based printers that use a similar number of inks, so you're not losing any quality on account of the cheaper ink setup. We also love the fact that it has multiple input trays, so you can leave different sizes of photo paper in each of their own areas. Features include a flatbed scanner on top, a 4.3-inch touchscreen panel, and three connectivity options (Ethernet, Wi-Fi, and USB).
Epson SureColor P900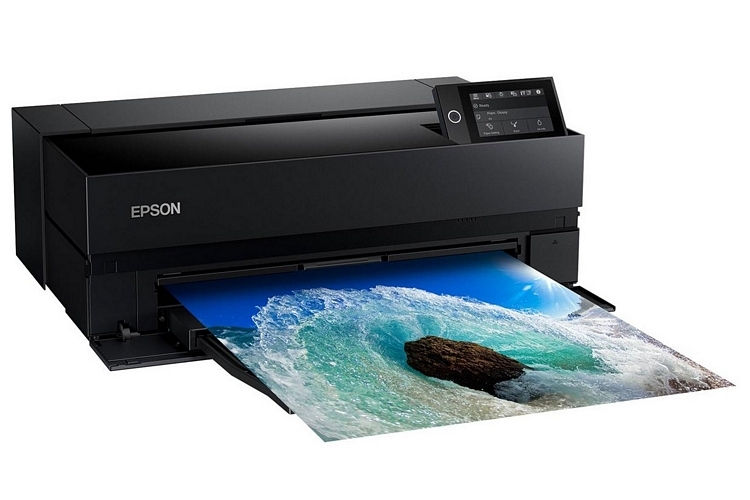 A pro-grade photo printer, this can produce 17 x 22 inch prints in as little as 2.5 minutes, allowing you to crank out batches of large prints in short order. It's no rush job type of print, either, as it consistently produces beautiful prints worthy of hanging in your gallery shows. When used with the paper roll adapter (purchased separately), you can even use it to produce massive-sized borderless photographic prints up to 129 inches long. What we love most about this printer, though, is the ink. It uses 10 high-definition inks that are a lot more affordable than Canon's refills, so if it comes down to a choice between the two brands, this printer has a definite edge on the cheaper recurring cost. Features include three connectivity options (USB, Ethernet or Wi-Fi), a 4.3-inch touchscreen LCD, and an impressively compact size.
Canon imagePROGRAF PRO-1000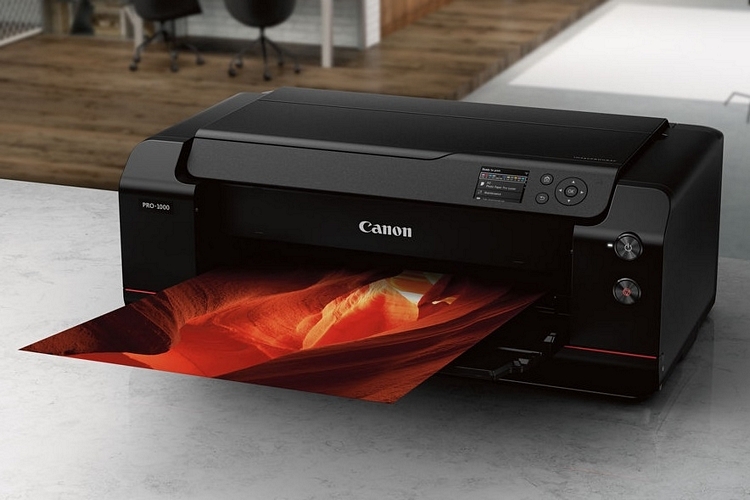 Designed for serious professionals, this printer can do large-format photo prints at sizes of up to 17 x 22 inches, with a print resolution of up to 2400 x 1200 dpi. It can even work thick 27.6mm thick fine art media, making this the kind of investment reserved for folks who want a pro-grade print lab at home. This produces high-quality prints both for black and white and full-color using a print head that's around 50 percent larger than Canon's other photo printers, allowing it to crank out prints at an impressive rate that lets you finish a max resolution 17 x 22 inch print in just four minutes. It uses 12 cartridges, consisting of 11 standard inks and a Chroma Optimizer that improves consistency on coated papers, complete with an anti-clog function that ensures it's ready print even when you leave it idle for long periods. The catch? It uses up a lot of ink, so it can get very expensive over time. Features include wireless and wired connectivity (Wi-Fi and Ethernet), companion apps on both desktop and mobile, and PictBridge support, allowing you to print directly from a compatible camera.