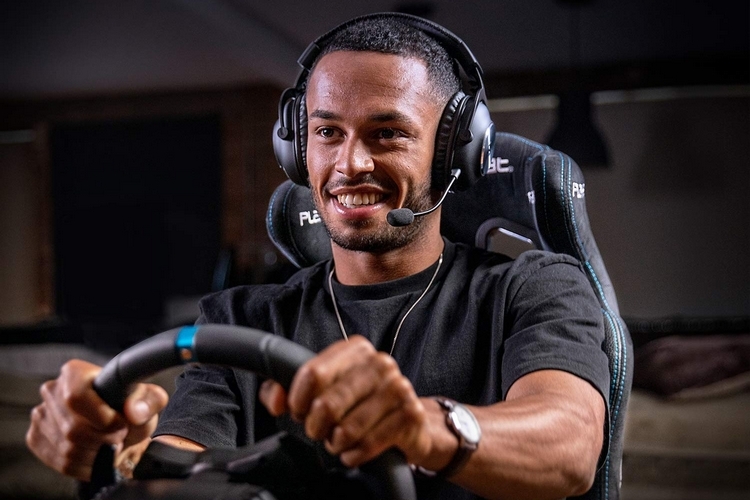 Whether you spend a good chunk of your PC gaming time immersing yourself in racing sims, wilding out in arcade racers, or casually driving cargo trucks across European borders, doing it with a mouse and keyboard just doesn't make for the most engaging way to play. From higher precision steering and greater control over speed to the more nuanced feedback and the increased realism, modern racing wheels cam raise the driving game experience to a whole new level that no amount of rolling an analog thumbstick or tapping on keypads can ever match.
Suffice to say, if you want to squeeze the most fun from any kind of PC driving game, a proper racing wheel (especially when combined with a racing seat) is the way to go. Fortunately, there's a wide range of options out there in racing wheels. Novices, for instance, can start out with some entry-level models that deliver the same steering precision and elevated control, albeit without the fancy bells and whistles. More dedicated PC drivers, on the other hand, have a healthy selection of high-end offerings that can deliver realistic force feedback, quiet operation, and other more specialized features.
These are the best PC racing wheels you can use in your favorite driving games.
Hori Racing Wheel Overdrive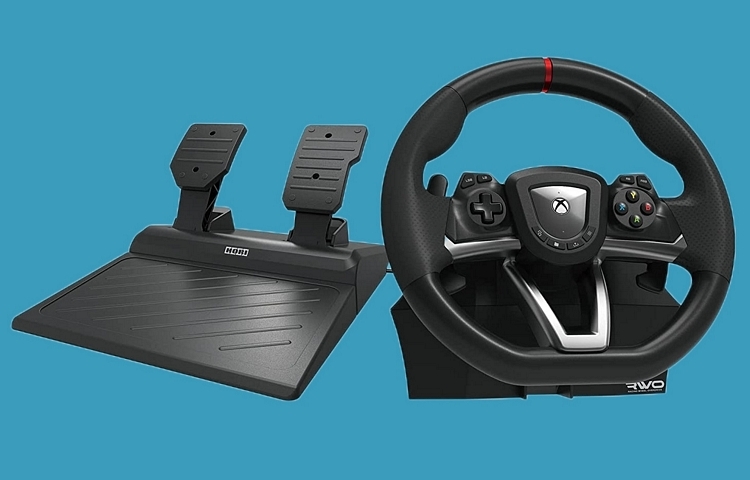 Want a proper steering wheel to spare you from the racing limitations of gamepads and keyboards, but don't want to spend the price of a decent GPU on it? Get this affordable model from Hori, which is designed for the Xbox, but also works seamlessly in Windows 10.
Just be aware: there are definite limitations. The turning range, for instance, is limited at 270 degrees, although you can also cut it down to 180 if you want more response steering. There's no force feedback, either, so you're not going to get a feel for the twists and turns of the track.
For the money, though, you get a full-size 11-inch racing wheel and dual pedals, allowing you to enjoy your favorite racing games with pretty responsive driving controls. They also offer some amount of customizations via the app, including dead zones and pedal sensitivity, among others. As you can tell, this isn't the racing wheel to get for hardcore PC driving enthusiasts, but it's absolutely an enticing option for casual players looking for an easy way to play racing games without mashing buttons.
Logitech G923 TrueForce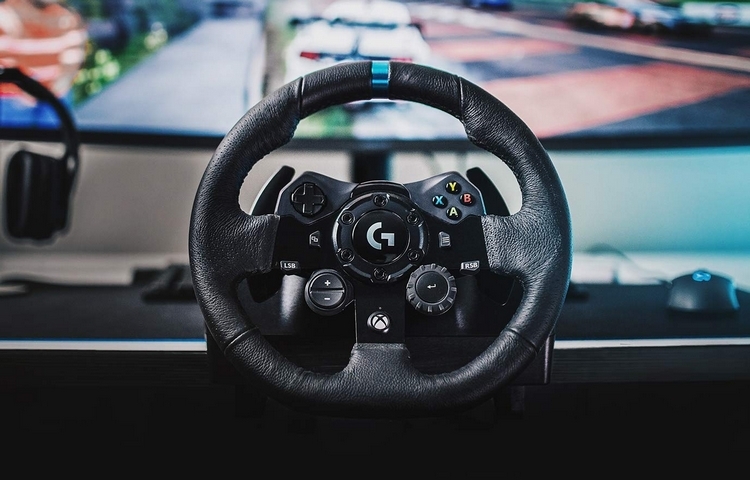 We love the build quality of the G923 TrueForce – it genuinely feels premium, from the brushed metal wheel to the hand-stitched leather cover and the polished metal pedals. It feels great to handle, too, with the wheel allowing you to work through most turns with relative ease, all while working with most titles with very minor setting tweaks needed as you jump from game to game.
Logitech's geared force feedback system, Trueforce, is on tap here, which, admittedly, creates impressively detailed and precise sensations. It's not as smooth as most belt- and direct-drive systems we've tested, but it's really good enough for all but the most discerning drivers. Like all geared systems, though, it produces a lot of noise, so you definitely won't be able to do your racing without causing some ruckus.
It also comes with three metal pedals that, we'll admit, are among the best we've used. The accelerator, clutch, and brakes all deliver the feel of real in-vehicle pedals, making it an excellent addition to really step up the immersion level.
Thrustmaster T248P
A couple of years back, Thrustmaster introduced this model as a more affordable alternative to their T300 series. While we probably wouldn't we switch to it if we already had the T300 RS GT, the T248P is definitely a technically impressive racing wheel at a very attractive price.
They managed to keep that price low by integrating a less-powerful force feedback system that utilizes a gear alongside a belt, creating a hybrid system that gets some of the advantages of a full belt drive at a fraction of the cost. Despite the clear cost-cutting, the force feedback is arguably the best part of this racing wheel, as it's surprisingly impactful and precise, with none of the usual clunkiness found in traditional geared systems.
While overall controls and responsiveness are on par, if not slightly better, with the outfit's older, more expensive racing wheels, the build quality isn't. As such, you get none of the premium touches that made the T300 such a long-running success. It's also loud similar to other geared systems, so you'll definitely wake up the wife if you plan on indulging in iRacing after everyone has gone to bed.
Do note, this wheel feels heavy, so you can't be casually turning through sharp corners at high speeds. Yeah, you'll need to really be in command and apply some pressure in your steering. Personally, we love it, as it keeps us on our toes, but your mileage may vary.
Sale

Thrustmaster T248P
Premium design with leather wrapping on the outer-facing portion of the wheel
Thrustmaster T300 RS GT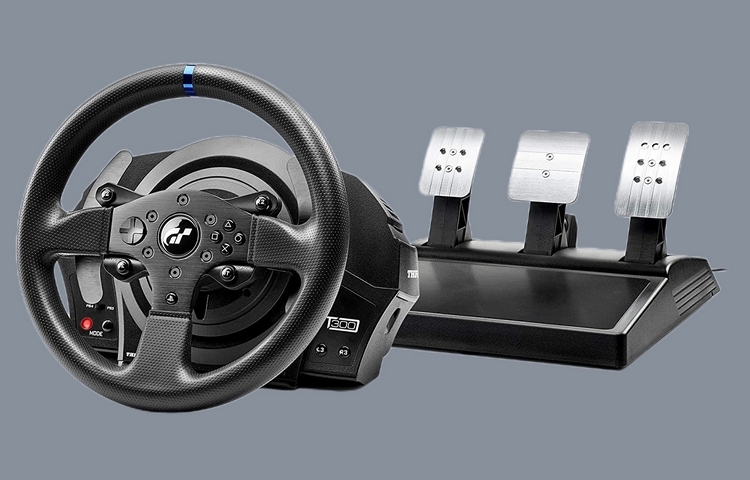 While it's a little older compared to some other racing wheels in the list having come out in 2016 (including Thrustmaster's own T248P), the T300 RS GT has continued to retain its stature as one of the best racing peripherals for PC gamers. Heck, even the two year older non-GT version remains popular among racing fans today.
That's all for good reason, as this is an amazing racing wheel that has stood up well to the test of time. One of the biggest reasons for that is the dual belt-system with the 25W brushless force feedback motor that delivers some of the most realistic driving feel, allowing you to experience every twist and turn on the track.
It comes with an 11-inch wheel clad in hardwearing brushed metal construction that's covered in rubber grips, so you can retain a firm control on the wheel, no matter how tense it gets on the circuit. They pair the wheel with a T3PA pedal set, which features three adjustable metal pedals that remain among the best (not the top of the line, though) in the outfit's offerings. Oh yeah, the wheel is replaceable in this model, by the way, so you can simply swap in a fancier steering wheel if you want while retaining your force feedback in all its full glory. Aside from PC, this racing wheel is compatible with the last three generations of the Playstation.
Fanatec GT DD Pro
Some people consider the GT DD Pro as the pinnacle of racing wheels. And it's hard to argue against it. The direct-drive force feedback motor just provides a level of response that's unmatched in the category, making it the de facto choice of racing wheel for many pro racers who rely on PC sims for practice. Seriously, you can feel every bump, every loss of speed, and every loosening of grip with that 8Nm of force feedback, making it rather overwhelming for inexperienced users, but an absolute thrill for veteran sim racers. If you like relying on driving feel to inform you of your decision making on the track, this is the best at delivering that as accurately as possible. Of course, it goes without saying, this wheel is best enjoyed the with racing games that actually has simulation-grade feedback, so there's no point getting this if you mostly play arcade-style modern racers.
This is a topnotch peripheral and it's reflected in everything, from the build to the steering feel down to the CSL pedals. Do note, the included pedals don't come with clutch, so you'll have to upgrade on top of the already premium price.
Logitech G Pro Racing Wheel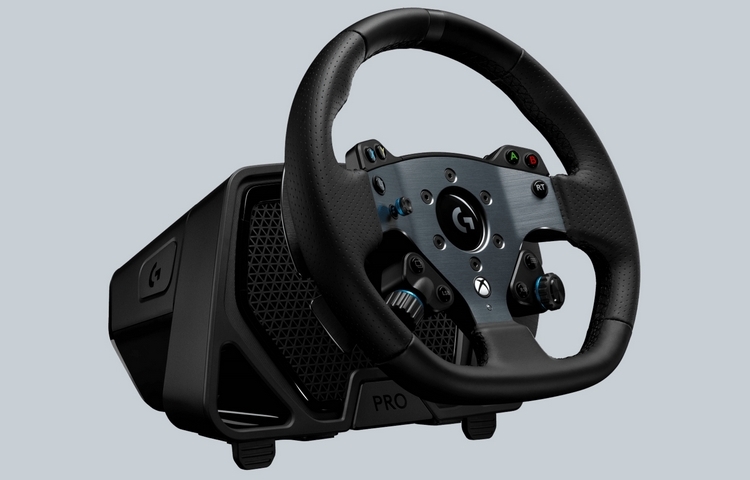 Like the GT DD Pro above, this racing wheel uses a direct drive system for force feedback, allowing for ridiculously realistic driving feel. It's fitted with an even more powerful motor that delivers a whopping 11Nm of force feedback, so your hands are going to be put through the ringer. The difference between using this and the G923 is absolute night-and-day – there's just no comparison. Everything feels smooth and you get a real feel of how the car is behaving through every part of the course. Being new, though, it doesn't have full support for every racing game out there, although the more sim-focused ones, including iRacing, Asseto Corsa Competizione, and Automobilista 2 do support it, so you get the full range of simulation-grade force feedback on those titles. It's expensive, though, with the pedals actually being sold separately from the racing wheel, so you'll need to spend around $1,350 to get the full set.